Utah Republicans Vote Down Bill to Stop People From Carrying Guns Within 500 Feet of Schools: 'There Will Be People in Violation Every Day'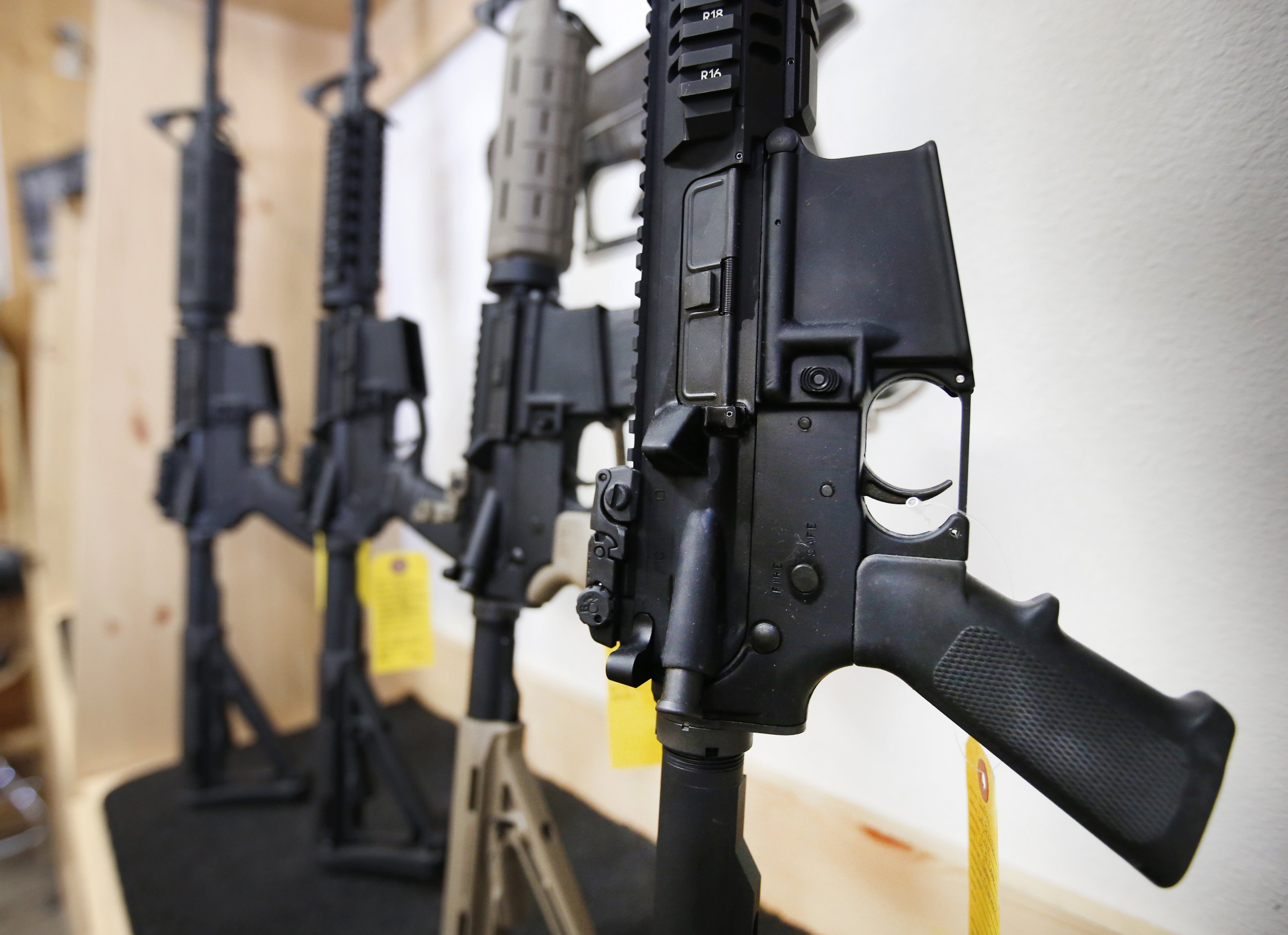 A bill that would have made it illegal to carry a gun within 500 feet of Utah elementary and secondary schools was voted down by Republican lawmakers in the state.
The bill (HB 217), sponsored by Representative Joel Briscoe, a Democrat, was defeated in a party-line vote of the state's House Law Enforcement Committee. Six GOP committee members voted against the bill, while two Democrats supported it.
Pro-gun lobbyists opposed the legislation, suggesting it would have punished hunters instead of preventing school shootings.
Republican Representative Lee Perry, who voted against the bill, argued that the change in the law would mean "there will be people in violation every day," reported the Salt Lake Tribune.
The bill would have prohibited carrying a dangerous weapon within 500 feet of any elementary or secondary school. Exemptions would have been made for those who have such a weapon in their house or place of work located within that 500-foot boundary. Exemptions would have also been made for those carrying a firearm in a vehicle as they drove through these zones, and for parents or guardians dropping a child off at school.
Under state law, the holder of a concealed firearm permit may carry a fully loaded gun onto school property. In 2011, Utah repealed restrictions that enforced a 1,000-foot no-gun zone from school grounds.
Briscoe attempted to get the bill passed as a compromise, spurred on by calls for gun control in the wake of the February 2018 Parkland, Florida, school shooting in which 17 people were killed.
"Right now, a gun could be walked up to the front door of a school," the state legislator told the Salt Lake Tribune. "This is one limit I think is reasonable.
"I'm not trying to lock people up," Briscoe added. "I'm not trying to get people felonies."
The rejection of the bill was met with dismay by the Utah chapter of March for Our Lives, the youth anti-gun campaign group formed after the massacre at Marjory Stoneman Douglas High School.
"Although HB 217 had the support of the Utah School Boards Association, Utah Society of Superintendents, Utah American Federation of Teachers and Utah Parent-Teacher Association, six Republicans on the committee were able to block it from even receiving a vote on the House floor," the group said in a statement on Facebook.
"This is disappointing, even for the low expectations we've learned to have for any form of gun legislation. This bill deserved a conversation and a wider vote."
The group then posted the names of the six Utah Republicans who voted against the bill—Lee Perry, Kim Coleman, Val Potter, Paul Ray, Casey Snider and Mark Strong—as well as their office's contact details.
"We will not forget this, and we will hold them accountable," they added.