Utah Church Members Sent to Hospital With Carbon Monoxide Poisoning After Gas Leak: 'They Weren't Moving. They Were Just Flat, Prone'
Dozens of people have been evacuated and 13 taken to hospital due to a significant buildup of carbon monoxide inside a Utah meetinghouse.
Firefighters were called to a Church of Jesus Christ of Latter-day Saints building in the city of Provo, roughly 45 miles south of Salt Lake City, on Sunday, after a number of church members started to feel sick during a meeting of members that day.
Nora Nibley, one of those to be evacuated, said the incident particularly affected a women's class at the building and said it was troubling for her to see the young girls in the class be affected by the gas in this way. They were taken outside the building and were laid out on the grass following the leak.
"They weren't moving," Nibley told KSL TV. "They were just flat, prone, so it was pretty scary.
"No one was panicking so I figured they were keeping them calm and covering them up with blankets."
Firefighters were called to the meetinghouse in Stadium Avenue shortly after 11 a.m. When the firefighters arrived, the sensors on their uniforms alerted them to the cause of the illness among attendees: carbon monoxide.
"When they arrived, they had people that were feeling sick that were exiting the building and they realized when they went inside their gas detectors went off and told them there was quite a bit of carbon monoxide that had built up in the [property]," said Jeanie Atherton, spokesperson for the Provo Fire Department.
"Meaning, there was a gas leak or a piece of equipment somewhere that was malfunctioning."
The leak was later isolated to a boiler room, however it was not immediately clear what caused the boiler to release the dangerous gas.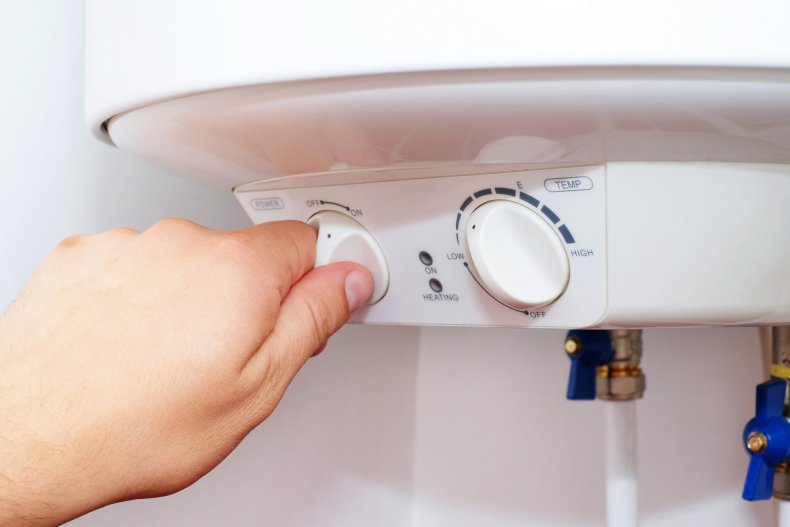 Nibley said the women's class was held in the room closest to the boiler room, hence why they were affected worst, and added there was no heating in the building that day.
"It was very cold in [meetinghouse]," she said. "A lady went home and got some blankets for some of the older sisters. That's what we used outside for the young women."
One person was taken to Utah Valley Hospital by ambulance, while a further 12 made their own ways there using personal vehicles.
Eight were later taken to Intermountain Medical Center in Murray for hyperbaric treatment—a treatment where patients are placed into a chamber pumped full of pure oxygen at high pressure in order to minimize the damage of the carbon monoxide gas.