Utah Crowd Opposing Governor's School Mask Mandate Delays Meeting Due to Lack of Social Distancing
County commissioners in Utah County in Utah suspended a meeting on Wednesday after a crowd opposing a mask mandate for schools showed up and did not properly social distance, disregarding public health guidance due to the novel coronavirus pandemic.
About a hundred people, few of whom were wearing masks, packed the Utah County meeting in Provo, according to the Daily Herald newspaper. But the meeting technically lasted less than a minute, as County Commissioners Tanner Ainge and Nathan Ivie voted to postpone the meeting due to the lack of adherence to social distancing guidance. Videos and photos of the meeting and the crowd were posted to Twitter.
"This is the exact opposite of what we need to be doing," Ainge said at the start of the public meeting in the Utah County Administration Building. "We are supposed to be physically distancing, wearing masks," he said as he was drowned out by boos.
A person in the crowd held a sign with the word "no masks" painted on it, and the crowd attempted to talk over the commissioners to prevent them from speaking. "It's all lies" a woman can be heard saying in one video posted online.
Ainge told Newsweek that he believes "most" Utah County residents are being responsible and wearing masks when necessary. He pointed out that this is an important measure to ensure business operations and normal life can continue in the county to prevent further economic fallout from the pandemic.
Ivie retweeted a video of the meeting, writing: "Freedom requires responsibility." Ainge also retweeted a clip of the meeting, saying that "we need to #MaskUp" and "we're better than this."
"I'm pretty disappointed honestly in some of the people in our county today," Ivie said after the meeting, Salt Lake City Fox News affiliate KSTU 13 reported. "We had far too many bodies in a condensed area. Not just for COVID, but for fire code restrictions."
Utah's Governor Gary Herbert, a Republican, last week announced that all of his state's 41 school districts would require students, teachers, staff and parents to wear masks while inside school buildings and on school buses as new cases and hospitalizations due to COVID-19, the disease caused by the novel coronavirus, have risen. But Utah County Commissioner Bill Lee wanted to vote on Wednesday to request to give county schools a "compassionate exemption from the one-size-fits-all mask mandate."
"The Utah County Commission has received an overwhelming amount of correspondence from parents concerned about the state's recent mandate requiring everyone who enters a public K-12 school to wear a mask at all times," Lee said.
Ainge told Newsweek that Lee had "orchestrated" the crowd as "political theater. The commissioner pointed out that the letter would not have been approved if a vote had been held, while also noting that it would have not actual effect on the state's decision.
"He was having us vote on something that really has nothing to do with the business of Utah County," Ainge said.
"Even if it did pass, it would be of no effect. The school districts aren't asking for the exceptions, the governor won't grant it," he said.
Wearing masks is considered by scientists and public health experts to be one of the most effective ways to prevent the rapid spread of the novel coronavirus, particularly when people are inside enclosed spaces and social distancing guidance is more difficult to follow. But misinformation has circulated widely online, suggesting inaccurately that wearing masks can cause serious health risks.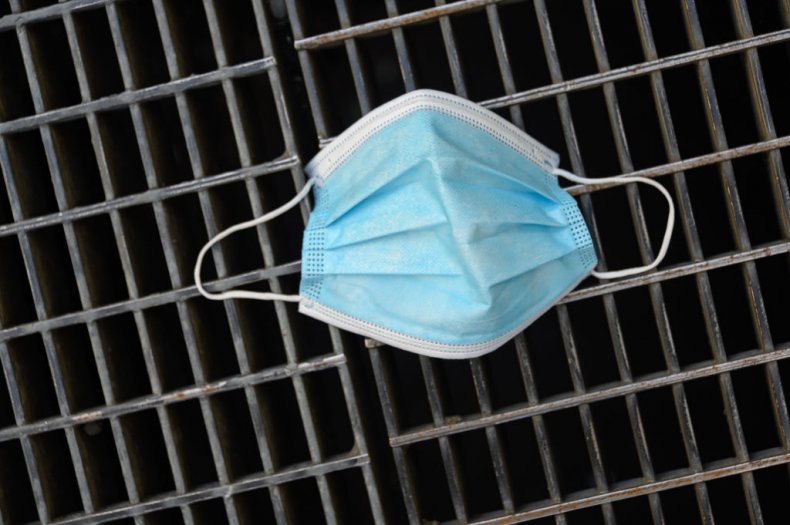 Opponents of masks argue it goes against their personal freedom to be required to cover their face in public. But public health experts and lawmakers have compared mask requirements to bans on smoking in public or seatbelt requirements. They have stressed that it's about keeping others in the community safe, not just the individual wearing the face covering.
The Centers for Disease Control and Prevention (CDC) formally recommended back in April that Americans wear masks in public as the pandemic continues.
"We are not defenseless against COVID-19," CDC Director Dr. Robert Redfield said this week, reiterating the importance of his agency's guidance. "Cloth face coverings are one of the most powerful weapons we have to slow and stop the spread of the virus – particularly when used universally within a community setting. All Americans have a responsibility to protect themselves, their families, and their communities."