Utah and the Dakotas Among States With the Fewest Auto Related Scams
Whether it's wiring money to long lost relatives in Africa, sending a money order to U.S. Marshals Service to avoid being arrested, or becoming the victim of a crash-for-cash car insurance scheme, scams are seemingly around every corner.
But these grifts are more prevalent in some areas of the country than others. Thousands of people report auto-related scams to the Federal Trade Commission (FTC) each year, and Buyautoinsurance.com used that data to narrow down the top ten states with the lowest amount of scams.
In order to determine the results, researchers pulled the latest data from the FTC, which encompassed all of 2021. They calculated the number of auto-related cases by state using the percentages and scam case numbers over the three-quarters of annual data provided by the FTC.
To make sure the number of cases were relevant to the number of state occupants, Buyautoinsurance.com's researchers used resident data from the Census Bureau to calculate the rate of auto-related cases per 1,000 residents.
10. Utah
Utah had a total of 723 auto related scams reported, which is 22.6 per 1,000 residents. On average this is about 80 cases per month throughout the nine month period. Compared to the 25,304 total scam reports in Utah, auto-related reports only made up 2.8 percent of all reports.
9. Michigan
Although Michigan averages out to 21.1 auto scams per 1,000 residents, the state reported 2,112 scams. Overall, auto-related cases made up just 2.5 percent of the 83,517 total reports in Michigan.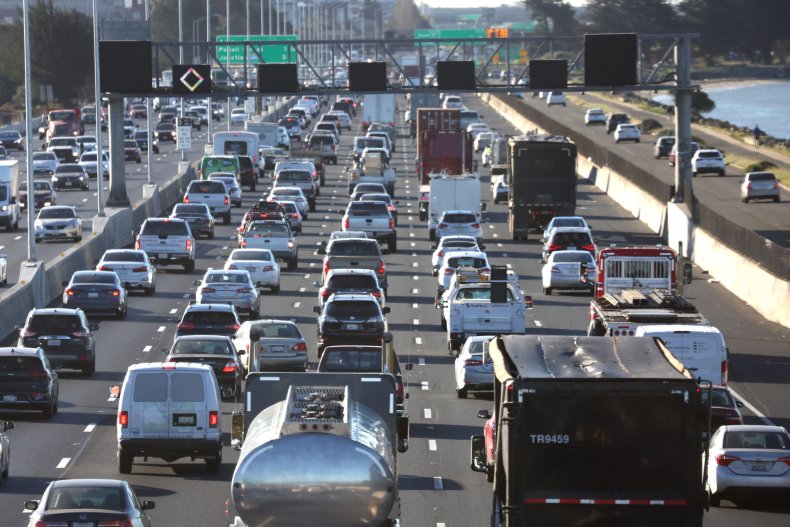 8. Hawaii
Hawaii only reported 295 total auto-related scams in the nine month period which calculates to 20.8 per 1,000 residents. Auto scams made of 2.4 percent of the islands' 11,901 total scams in nine months.
7. Montana
Montana had very few auto-related cases reported at just 94 reports and a rate of 20.4 reports per 1,000 residents. However, scams in the state are rather low with 7,963 reported in nine months. Auto related reports accounted for 2.8 percent.
6. Maine
Maine is also a state with a low number of scam reports. It's 261 auto-related scam reports account for less than three percent of all scam reports in the state. This comes out to 19.4 auto-related cases per 1,000 residents.
5. Nebraska
Nebraska trails closely behind with 19.1 auto related reports per 1,000 residents. The 369 auto scams account for three percent of the state's 12,107 total scams.
4. Minnesota
With a rate of 18.8 auto-related reports per 1,000 residents, Minnesota comes in at number four. Although 1,058 auto-related reports may seem high for this half of the list, it only makes up 2.4 percent of Minnesota's 43,329 total scam reports.
3. Iowa
Despite Iowa's 18,539 scam cases, only 551 were auto related accounting for just 2.9 percent of the case. This calculates to a rate of 17.5 auto-related reports per 1,000 residents.
2. North Dakota
North Dakota only had a total of 121 auto-related reports in the nine month period. That is a rate of 16 cases per 1,000 residents. This is another state with a low scam rate with just 4,497 reports, so auto-related cases only made up 2.6 percent of total reports in North Dakota.
1. South Dakota
The number one state where you are least likely to be a victim of an auto-related scam is South Dakota. It had the lowest rate of auto-related reports per 1,000 residents on this list — only 14 reports per 1,000 residents and 124 reports total.
South Dakota reported a total of 4,323 scam reports and auto related scams contributed 2.8 percent to the total.
In general, auto-related scam reports in the 10 best states only made up 5.8 percent of the 99,415 total auto related scams in the U.S. during the nine months.
Regardless of whether you live in a high-risk or low-risk state, doing research before buying a car or visiting a shop will help you see through potential scams.
If you think you've been the victim of fraud, you can call your state's fraud hotline. You can also visit your state's fraud website to learn more about how to report insurance frauds and what are the most common types to be on the lookout for.