Utah Doctor Says Children's Hospitals 'Filled to the Brim' as Pediatric COVID Cases Rise
As pediatric COVID-19 cases rise in the U.S., the only children's hospital in Utah says it's strained.
Andrew Pavia, the director of epidemiology at Utah's Primary Children's Hospital, said his facility and children's hospitals in the U.S. are "filled to the brim" and functioning at extreme surge capacity, Salt Lake City-based news station KSL News reported.
A teenage patient died due to COVID-19 at his hospital last week, Pavia said at a news conference Thursday.
"It was absolutely devastating on the staff here," the doctor said.
The influx of patients at the Utah hospital isn't just due to COVID-19 alone, but also seasonal respiratory viruses and trauma cases, according to KSL. But Pavia said COVID is the "straw that's breaking the camel's back in the health care system."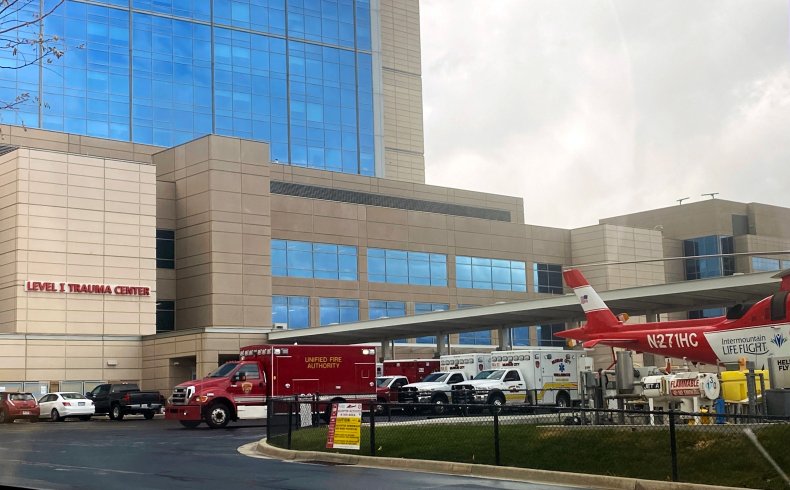 Last week, just over 250,000 children tested positive for COVID-19 in the U.S.—the highest number of weekly pediatric cases since the pandemic began, according to the American Academy of Pediatrics.
"After declining in early summer, child cases have increased exponentially, with over 750,000 cases added between August 5 and September 2," the organization stated.
"At this time, it appears that severe illness due to COVID-19 is uncommon among children. However, there is an urgent need to collect more data on longer-term impacts of the pandemic on children, including ways the virus may harm the long-term physical health of infected children, as well as its emotional and mental health effects," they added.
Pavia told The Salt Lake Tribune that the rise in COVID-19 cases in children is a "result of a real change in the way we're behaving," including not masking in schools, and not wearing masks in public.
Other children's hospitals have reported surges in COVID-19 patients.
Dr. Michael Bigham, a pediatric ICU physician at the Akron Children's Hospital told FOX 8 in Ohio that the highly contagious Delta variant "seems to be causing more symptoms in children than the initial COVID variant."
"We're seeing more children with the Delta variant who are getting more ill and even more kids in our intensive care units," Bigham said.
On Wednesday, nearly 40 percent of patients in the intensive care unit at Dayton Children's hospital in Ohio had COVID-19, according to the Journal-News.
On Tuesday, there were around 13 children hospitalized with the virus, compared to one or two at the beginning of August, Dr. Adam Mezoff, the hospital's chief medical officer, told the outlet.
"These are numbers we did not see at the beginning at this pandemic," Mezoff said.
Newsweek reached out to Utah's Primary Children's Hospital for comment but did not receive a response in time for publication.