Dog Bites Hand Off Utah Boy, 4: Body Part 'Probably Ingested' by Animal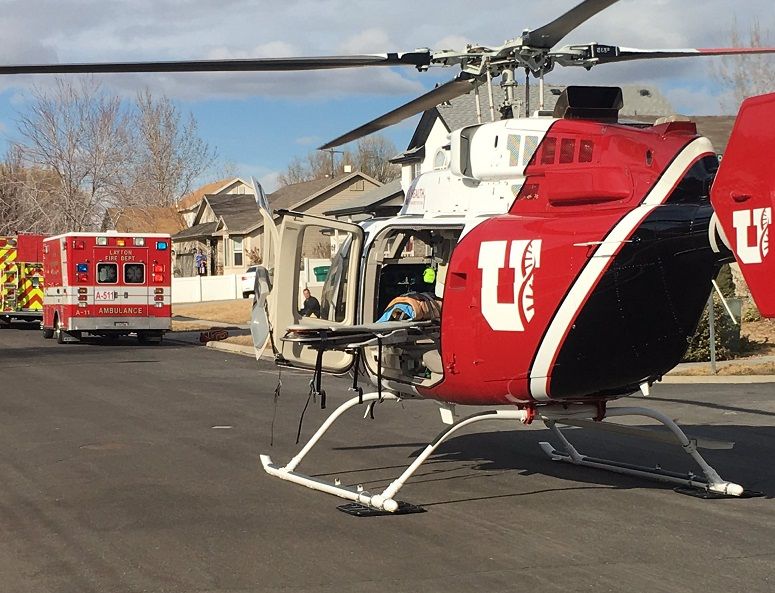 A 4-year-old boy in Utah suffered a serious injury when his hand was bitten off by a neighbor's dog.
The boy had placed his arm through a chain-linked fence in order to play with the two huskies who live next door to him in Layton when one of the dogs attacked him at around 3:30 p.m. on March 3.
In a tweet, the Layton City Fire department confirmed that the boy was airlifted to the Primary Children's Hospital in a stable condition and required surgical intervention.
"The patient had reached through a fence attempting to play with the dogs when the bite and subsequent amputation occurred," the department added.
Jason Cook, Battalion Chief for Layton City Fire, told ABC 4 News that the child was wearing a sock on his hand when he reached over to play with the dogs before one of them bit into his arm just below the wrist.
It is feared the animal may have also eaten the severed hand.
"We looked through the entirety of the backyard and through the home. We've not found the amputated part. There's fear that it was probably ingested by the dog that bit him. So, at this point, it doesn't seem like reattachment is going to be an option for us," Cook said.
Cook said that there has never been a problem with the pets before, adding this was the most severe case of a dog biting a person he had ever seen.
"In my 30 years of doing this, I've never had one that's been this significant," Cook told ABC 4 News. "By all accounts, this was the first aggressive event with the dogs. They're not typically aggressive, being family dogs."
Giving an update on the boy, Cook told Gephardt Daily: "He's managing the event pretty well, considering his age and trauma he's gone through."
Both the dogs have since been placed in the custody of Davis County Animal Control.
Neighbors have expressed their sympathy towards the boy's family in the wake of the incident.
"No parent wants to go through that," Stacey Taft, who lives in the neighborhood, told Deseret News. "They don't want to see that kind of stuff happen and to not be able to stop it."