Utah Earthquake Sees Salt Lake City Area Rattled by 5.7 Magnitude Quake
Salt Lake City was struck by an earthquake and subsequent aftershocks this morning.
According to USGS, the quake had a magnitude of 5.7, a depth of 10.1 km (6.3 miles) and hit 4 km north-northeast of Magna, Utah, at 9:09 a.m. ET this morning. The intensity map, below, shows that severe shaking and potential damage were recorded northeast of the epicenter, in the direction West Valley City. Ground shaking from a Magnitude 5 earthquake can cause significant damage at distances up to 10 km.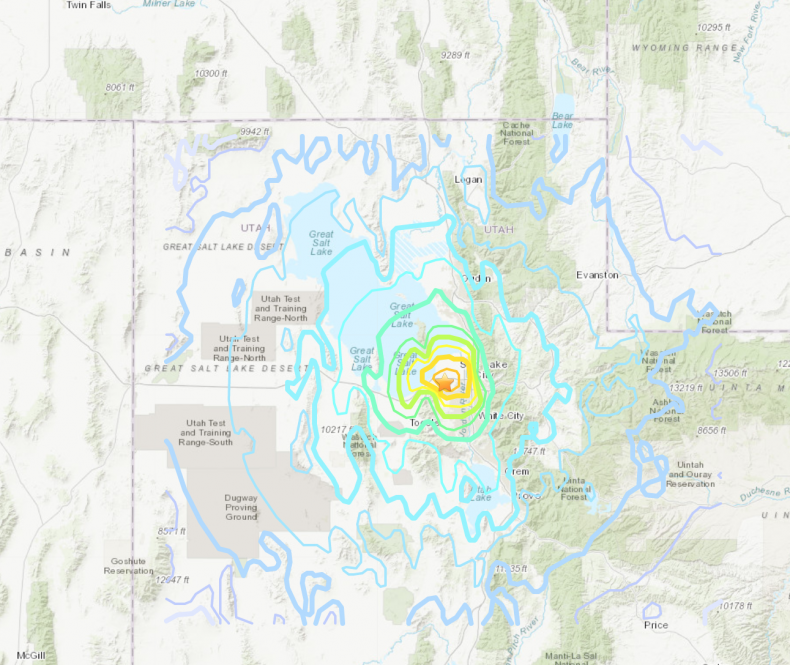 Following the earthquake, there has been three magnitude 3 or higher earthquakes—which are strong enough to be felt—according to USGS. The organization predicts that over the next week there will be a six percent chance of one or more of the aftershocks being larger than magnitude 5.7 as well as smaller earthquakes being magnitude 3 or higher.
USGS reported there is a low likelihood of casualties from the earthquake but some possible local damage. It has given the quake a "yellow alert," which means estimated economic losses are less than 1 percent of GDP of the United States. The organization says past events with this alert level have required a "local or regional level response."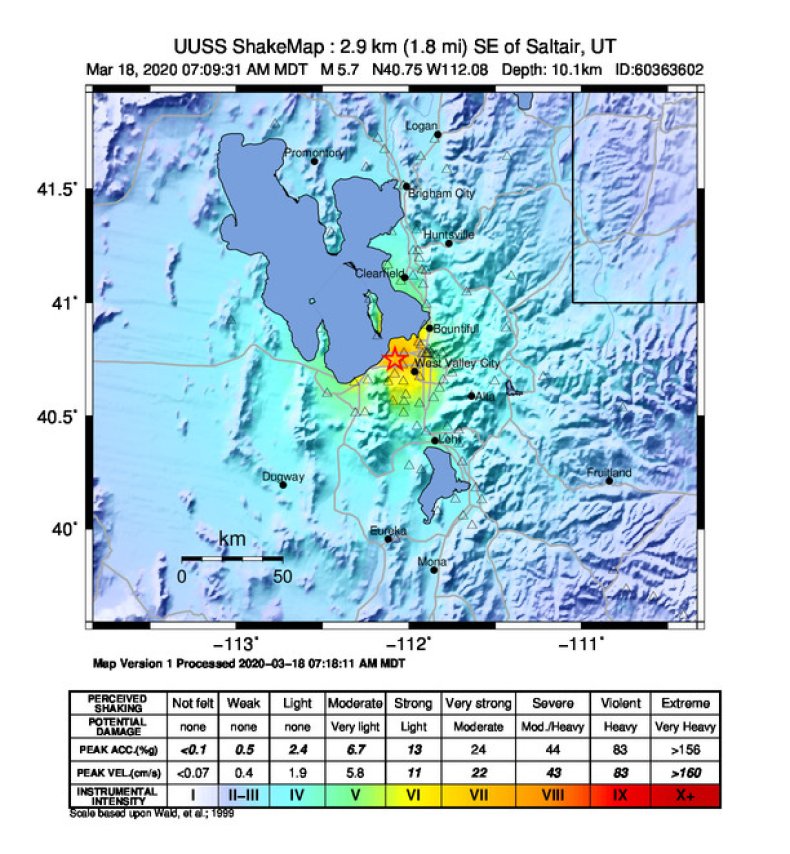 While USGS says that most of the region's population resides in structures "resistant to earthquake shaking," it says that some vulnerable structures exist. Further, it also warns that recent earthquakes in the area have caused landslides, though currently there are no reported concerns as part of the earthquake's overview on the website.
Historically, earthquakes in this region, which have had a magnitude of 5 or higher, occur at an average rate of about one every 10 years. Magnitude 6 or larger earthquakes occur around once every 50 years. The largest historical earthquake was the 1934 Magnitude 6.6 surface-faulting earthquake in Hansel Valley, north of the Great Salt Lake.
Residents in the Salt Lake City area took to social media to give their reactions to the earthquake. One user wrote: "The plague is happening, there's no toilet paper, and now earthquakes are waking me up. Love that. #earthquake"
"First an epidemic, now a 5.7 magnitude #earthquake and four guys just rode past me on horses," joked another user.
One Twitter user wrote that alarms were going off in the area, saying: "#SLC #Earthquake #Utah alarms going off up at the Copper mine. Eerie."
Earthquake Safety Tips
According to the Department of Homeland Security, Americans should take the following steps:
If you are in a vehicle, pull over and stop and set your parking brake
If you are in bed, turn face down and cover your head and neck with a pillow
If you are outdoors, stay outdoors away from buildings
Do not get in a doorway
Do not run outside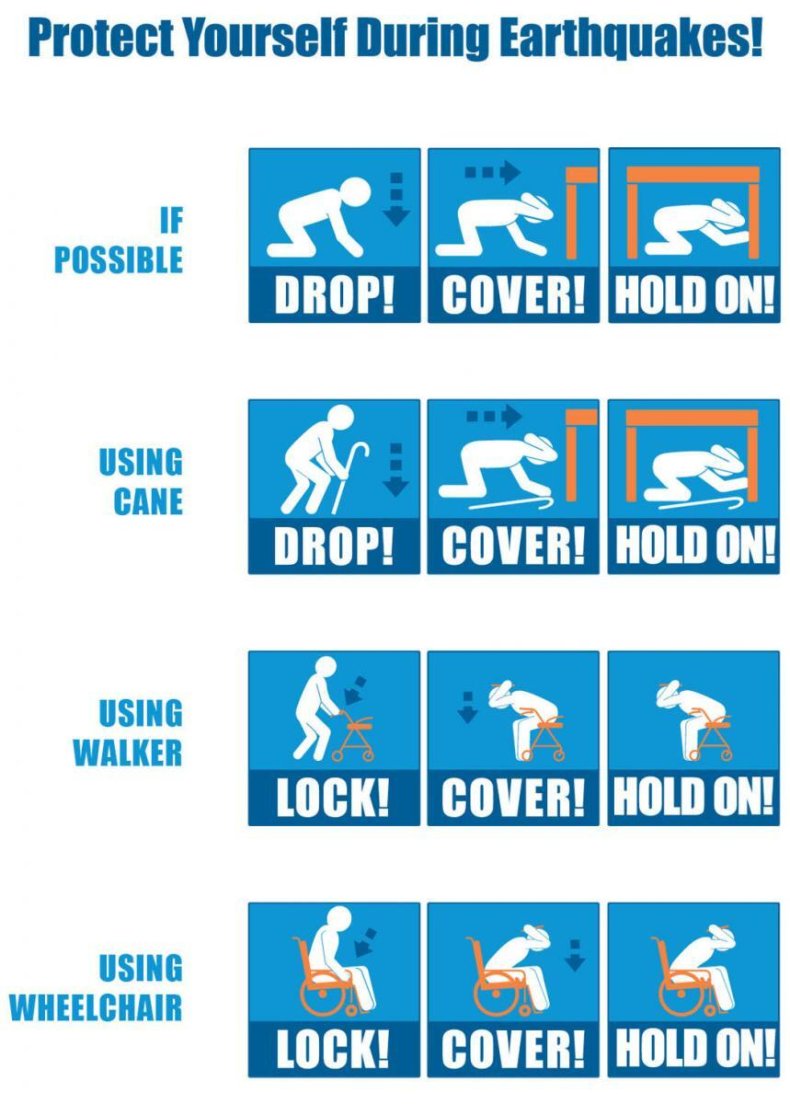 After the earthquake, make sure to keep the following front of mind:
Expect aftershocks to follow the main shock of an earthquake
Check yourself to see if you are hurt and help others if you have training. Learn how to be the help until help arrives
If you are in a damaged building, go outside and quickly move away from the building. Do not enter damaged buildings
If you are trapped, protect your mouth, nose, and eyes from dust. Send a text, bang on a pipe or wall, or use a whistle instead of shouting to help rescuers locate you
Text messages may be more reliable than phone calls. Save phone calls for emergencies
Once you are safe, listen to local news reports for emergency information and instructions via battery-operated radio, TV, social media, or from cell phone text alerts
Be careful during the post-disaster cleanup of buildings and around debris. Do not attempt to remove heavy debris by yourself. Wear protective clothing, including a long-sleeved shirt, long pants, work gloves, and sturdy, thick-soled shoes during clean-up
Register on the American Red Cross "Safe and Well" website so people will know you are okay