Dollar Ridge Fire: Utah Fire Grows to Five Times Original Size, Burns 30,000 Acres, Evacuations Ordered
The Dollar Ridge fire in Duchesne County, Utah, has grown to five times its original size, burning 30,000 acres and forcing mandatory evacuations of up to 300 homes.
Growing from 6,600 acres on Sunday, as reported by the Park County website, the North Utah fire was 0 percent contained as of Tuesday morning, according to KSTU-TV. Jason Curry, public information officer for Utah Division of Forestry, Fire and State Lands, said during a press conference that helicopters were dispatched to help ground crews with their efforts.
He also expressed the hope that progress could be made despite the weather working against them. The terrain, which Curry described as "extremely steep, very rugged, and thick with overgrown vegetation" helped spread the fire and on Monday night, mandatory evacuations were ordered for up to 300 homes.
However, as the fire "changes and gets closer to the communities," Curry explained there could be additional evacuations. He didn't have an exact number or description of the structures that were lost, although he did confirm some had been destroyed. Newsweek reached out to Curry but did not receive a response in time for publication.
On Tuesday, the U.S. Department of Homeland Security's Federal Emergency Management Agency (FEMA) authorized funds to be used to help finance the cost of fighting the fire, as reported by KUTV. Nancy Dragani, the FEMA Regional VIII acting administrator, approved the request, which makes funding available for 75 percent of the state's eligible firefighting costs.
Curry explained during the press conference that they are attempting to establish their "anchor point," which is a natural barrier so that firefighters can work to contain the fire and "get some progress." An investigation is being conducted into the start of the fire, which began on private land, and no cause has been identified, yet.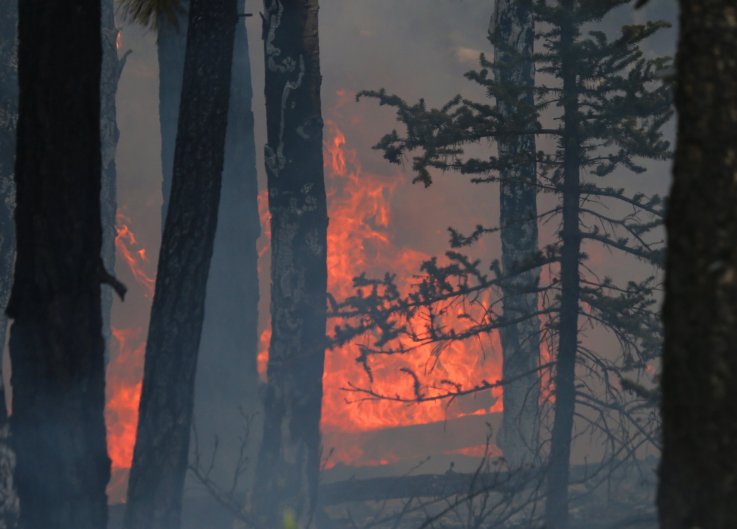 Curry encouraged anyone who felt they could possibly be in the fire's path to "prepare" by gathering items they would like to take with them in the event they have to flee and register for evacuation notifications.
"About evacuations, it's critical that you're in the mindset of ready, set, go," he said, adding that evacuation orders aren't taken lightly and are only made when the area is in danger.
Multiple other fires are burning in Utah and The Salt Lake Tribune reported Republican Governor Gary Herbert will visit the firefighter command center and shelter on Tuesday by way of a Utah National Guard helicopter.
Herbert implored residents to heed evacuations and expressed on Twitter his concern for everyone who has been negatively impacted and gratitude to those fighting the fires.
"Please remember all impacted in your prayers," his tweet concluded.
The governor added that in summer, everyone has to exercise caution in preventing "disastrous wildfires like this one."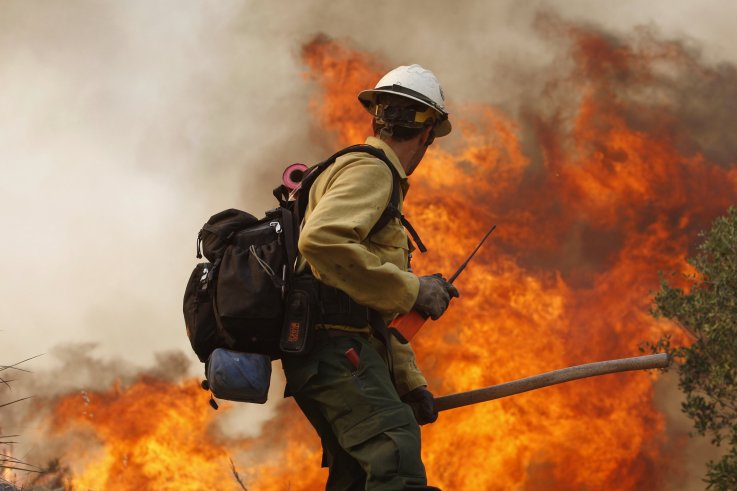 Dollar Ridge Fire: Utah Fire Grows to Five Times Original Size, Burns 30,000 Acres, Evacuations Ordered | U.S.