Utah Man Screams 'Kill Mexicans' While Attacking Three Hispanic Men With Metal Pole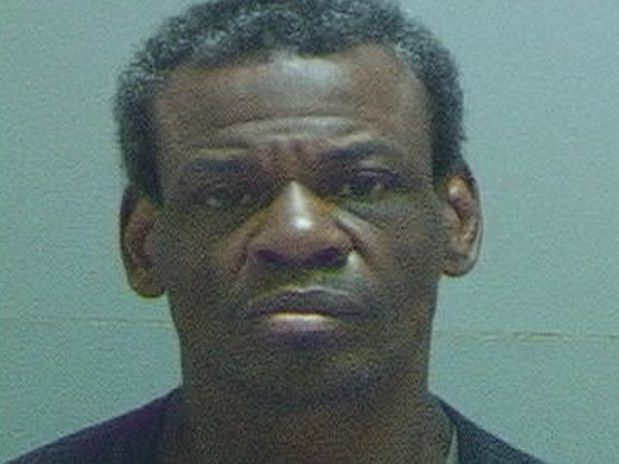 A man who allegedly attacked three Hispanic men with a metal pole while shouting how he wanted to "kill Mexicans" has been charged with hate crimes.
A federal jury in Salt Lake City, Utah, returned a three-count indictment against Alan D. Covington, 50, after he allegedly launched the racist attack at a tire store on November 27, 2018.
Covington is accused of using a metal pole to beat father and son Jose Lopez, 51, and Luis Lopez, 18, inside the store and swinging it at another man in an attempt to injure him. The indictment alleges that the attack against one of the victims included an attempt to kill, the Department of Justice said in a statement.
Following his arrest, Covington told police that the "Mexican Mafia" had been after him since 2008. He said he went to the Lopez Tires store to see if anyone inside knew someone from that group because "all of them know each other," KUTV reported at the time.
Detective Greg Wilking, from the Salt Lake City Police Department, said the Mexican Mafia may have been a prison gang the suspect previously encountered, although none of his victims were affiliated with them.
Salt Lake City Mayor Jackie Biskupski praised law enforcement agents after charges were brought forward in connection to the attack which "sowed fear into our community."
"It is time Utah adopt comprehensive hate crime legislation to give law enforcement and investigators the tools they need to prosecute these types of crime," Biskupski said in a statement.
Chief Mike Brown added: "I'm incredibly proud of our detectives whose work in conjunction with the FBI brought this indictment to fruition. The Salt Lake City Police Department will continue to work with any willing partner to ensure justice is available to everyone in the Capital City."
State prosecutors originally charged Covington with aggravated assault, possession of a dangerous weapon by a restricted person and drug possession charges. A 3rd District judge has now ordered a psychological evaluation of the suspect to determine if he is mentally fit to stand trial, reports KSL.
If convicted, Convington faces a maximum sentence of life in prison and a $250,000 fine.
The Salt Lake City Police Department investigated the case along with the Salt Lake City Field Office of the FBI. The case is being prosecuted by assistant U.S. attorney J. Drew Yeates of the United States Attorney's Office and trial attorney Rose E. Gibson of the Civil Rights Division.