Police Probe Blast Under Car of Utah House Candidate Robert Burch Who Says It Was a Targeted Attack
Police are investigating after a candidate for the Utah House of Representatives reported an explosive device had been placed underneath his family's car and it went off while he and his wife were inside the vehicle.
Robert Burch, a Democrat running for Utah House District 30, told ABC4 News that there was a "loud bang" shortly after his wife started the car in the garage of their home in West Valley City on June 2. "All of this white smoke starts coming from underneath the car," Burch told the station.
Burch said he had assumed something was wrong with the car's tires or ignition because something he described as a "small plastic filter" had fallen from underneath the wheel after the explosion.
He thought it was a car part and took it to an auto shop and a dealership for more information. Burch said a man at the dealership informed him that the object that had fallen from his car had nothing to do with the car's exhaust system or fuel line.
"Then I thought, maybe we should take this to the police because clearly what we thought has happened didn't happen," he said.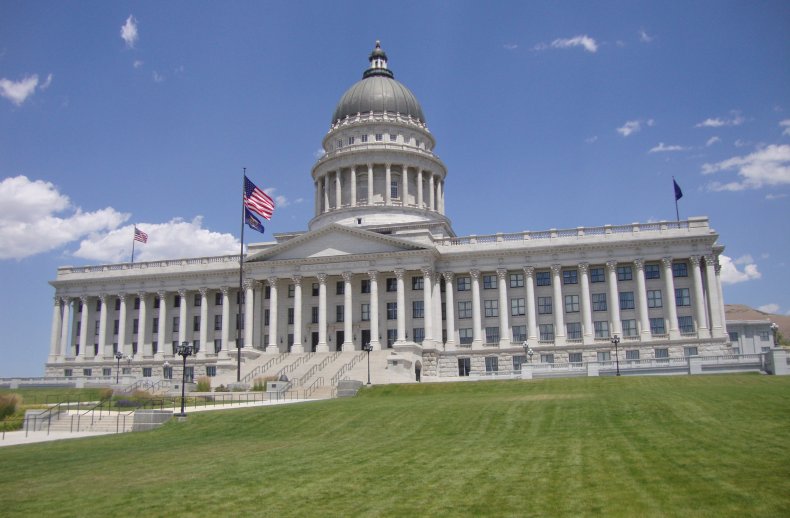 Burch filed a report with West Valley City Police Department on June 2, Roxeanne Vainuku, a spokeswoman for the police department, told Newsweek.
Burch "never mentioned he believed he was targeted because of his race," she said.
"He did, however, tell the officer that he is running for public office and wondered if someone was attempting to harm him. Mr. Burch did not report having received any threats."
Vainuku said Burch brought in several pieces of "unidentified cloth and broken pieces of plastic" after being informed that the objects didn't appear to be part of the car.
"Mr. Burch was told that it did not immediately appear to be parts from the car, however, more examination is underway to determine if the parts came from the vehicle's AC component," she said.
Burch told KUTV that he may have been targeted, but said he had no idea who could be behind it.
"I've gone through a lot of things in my life with people having ill-will towards me, my family and other people," Burch told KUTV.
"But that was a product of the times and now we are dealing with the same kind of feelings from those times: the 60s and 70s when so much of this was going on."
He added: "Otherwise I couldn't say why people would think it's a practical joke or it's funny. I really don't know who would do that."
He added to ABC4 that he's not angry at the person behind it.
"If you have that kind of anger, animosity, frustration, whatever it is that's in your life, you need to find help for yourself, because it's not me," Burch told the station.
Vainuku said the investigation remains active, but investigators have struggled to track down a suspect because there are no cameras in the area or witnesses.
She added that Burch and his wife took some photographs of the area and noticed "small white burn marks" on the asphalt in front of their home, but no other items or damage was found.
"The neighborhood was canvassed and although some neighbors reported hearing a sound they interpreted as a tire popping, there was no one who saw the incident nor anything suspicious prior to the incident," she said.
"Investigators are working with the FBI, as well as attempting to retrieve any fingerprints from the plastic debris. Investigators are also working to determine if the vehicle's AC component could have been the source of the explosion."
Newsweek has contacted Burch for additional comment.
This article has been updated with comments from a spokeswoman for the West Valley City Police Department.