Utah Initiative to Prevent Mail-In Voting Fails Due to Lack of Signatures
The Secure Vote Utah group organizers aiming to curb mail-in voting in the state failed to turn in the required amount of signatures to get the proposal on November's ballot.
The group stated its goal is "to restore the rules and framework that established free and fair elections" by limiting mail-in voting and requiring citizens to present photo identification at the polls. Secure Vote Utah's deadline was Tuesday and it turned in roughly 5,700 of the 138,000 signatures required.
"We just did not have enough signature-gathering time to put the Secure the Vote Act on the ballot for 2022," group organizers said in a statement. "Nonetheless, our all-volunteer, grassroots effort succeeded in getting nearly a thousand in-person signatures a day, a pace that would have yielded a quarter million signatures in the normal time an initiative has to get on the ballot."
Organizers claimed that the COVID-19 pandemic made it more difficult for them to gather enough signatures, The Salt Lake Tribune reported.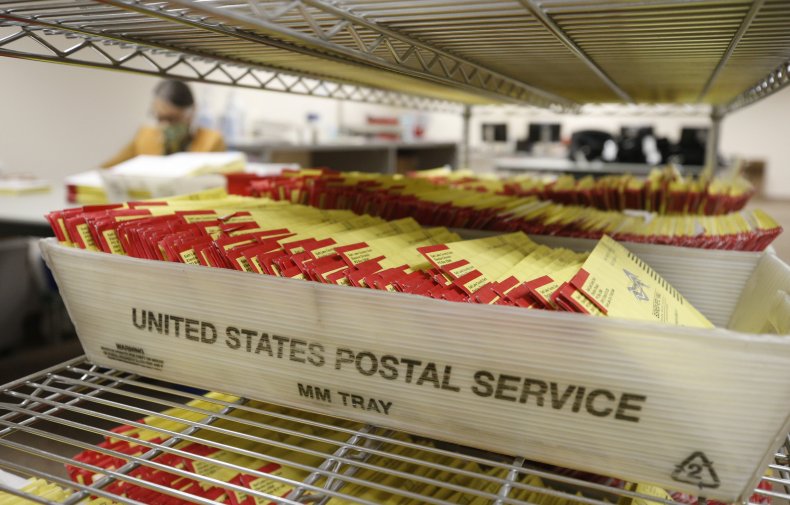 Secure Vote Utah asked Lieutenant Governor Deidre Henderson for an extension of the deadline, along with reducing the number of signatures needed by 30 percent, but were denied, according to a Secure Vote blog post.
A similar bill introduced Thursday, House Bill 371, sponsored by Representative Phil Lyman (R-Blanding) also aims to eliminate voting by mail, making Utah residents vote primarily in person. The bill would eliminate ballot drop boxes and drive-through voting. Lyman's bill would also require digital images of ballots to be publicly available for anyone to verify that they were counted and recorded.
The bill has since been strongly opposed by Henderson, saying that Utah's election systems are secure.
"It clearly is an effort to restrict access to the ballot, restrict voting and restrict participation," Henderson told KUTV. "It would be more concerning to me if I thought the Legislature would actually buy into it, but I believe the Legislature in a large majority wouldn't buy into something like this."