Utah Judge Given Six-Month Suspension For Anti-Trump Comments Which Violated Judicial Code Of Conduct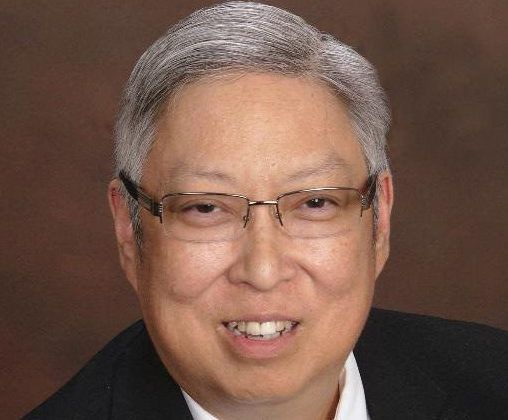 A Utah judge has been suspended from his post for six months without pay after another judge ruled that posts made on social media and inside the courtroom were a violation of the judicial code of conduct.
Utah State Supreme Court Justice John A. Pearce wrote in his ruling that Judge Michael Kwan made posts to his Facebook and Linked In accounts in 2016 and 2017 that violated the code and hurt "the reputation of our entire judiciary," ABC News reports.
"The problem here is not primarily a concern that Judge Kwan has voiced his views on a range of political issues via his criticisms of Donald Trump. Far more importantly, Judge Kwan has implicitly used the esteem associated with his judicial office as a platform from which to criticize a candidate for elected office," the opinion says. "Fulfillment of judicial duties does not come without personal sacrifice of some opportunities and privileges available to the public at large. And as a person the public entrusts to decide issues with utmost fairness, independence, and impartiality, a judge must at times set aside the power of his or her voice — which becomes inextricably tied to his or her position — as a tool to publicly influence the results of a local, regional, or national election."
Though Kwan's Facebook posts were published on his private account, his security settings allowed his friends' list to share what he wrote, Pearce said in his ruling
According to Pearce's opinion, the politically-charged comments are merely one issue that has been raised with Kwan's conduct. Other instances outlined in the 19-page document include yelling at a court clerk who had obtained a promotion without his knowledge.
"A short time later, Judge Kwan submitted a written notice for disciplinary action with respect to the Clerk of Court, threatened to put her on unpaid suspension pending termination, and directed her to be escorted from the premises via an email understood by its recipients to be a judicial order — in part because the email included a signature block indicating that it was a judicial order," the opinion reads.
Other allegations include comments Kwan made in court that were politically tinged, including telling a defendant who planned to use a tax refund to pay off court fines that with President Donald Trump's tax cut, there would be no refund.
"You do realize that we have a new president, and you think we are getting any money back?," Kwan asked, and the defendant responded that they hoped and prayed so.
"Ok. Prayer might be the answer. 'Cause, he just signed an order to start building the wall and he has no money to do that, and so if you think you are going to get taxes back this year, uh-yeah, maybe, maybe not. But don't worry, there is a tax cut for the wealthy so if you make over $500,000, you're getting a tax cut. You're right there, right? Pretty close? Alright, so do you have a plan? Other than just get the tax cut and pay it off?," Kwan said according to the opinion.
Kwan's social media posts were in a similar tone, with those listed in the opinion — which Pearce states are merely examples and not a full list of posts — all criticizing Trump.
"Welcome to the beginning of the fascist takeover," a post from February 13, 2017 read, "We need to . . . be diligent in questioning Congressional Republicans if they are going to be the American Reichstag and refuse to stand up for the Constitution, refuse to uphold their oath of office and enable the tyrants to consolidate their power."
The opinion states that Kwan admitted his conduct was in violation of the Utah Code of Judicial Conduct both with his courtroom comments, political posts and conduct with the court clerk, but felt that the punishment is inappropriate.
The opinion notes that prior letters and warning issued to Kwan about his conduct helped the court reach the decision of six months suspension without pay.
"We give significant weight to the fact that Judge Kwan has been the subject of prior discipline and the recipient of prior guidance. We note that previous endeavors to help Judge Kwan correct this behavior have not been successful. And we regretfully conclude that a sanction less severe than suspension without pay will suffer the same fate as our prior attempts. Repeated instances of misconduct are serious matters, which may render a judge not only subject to suspension, but also to removal from office," the opinion states.
Kwan's attorney, Greg Skordas, told the Associated Press that Kwan's comments were made "in haste" after Trump's election.
"He certainly regrets making those statements and is committed to not doing anything like that again," Skordas told ABC News. Skordas added that he does not know Kwan's political affiliation, but that the previous reprimands were given after Kwan criticized both Republican and Democratic politicians.
Under Utah's Code of Judicial Conduct, Justice, "a judge . . . shall not engage in political ... activity that is inconsistent with the independence, integrity, or impartiality of the judiciary," the opinion says. The rule, listed as R 1.2 and Canon 4, was just one that Kwan was said to have violated with his conduct.
Kwan has served for 21 years as a justice court judge in Taylorsville, Utah.