Utah Man Arrested After Allegedly Hammering Ice Pick-Like Tool Into Roommate's Genitals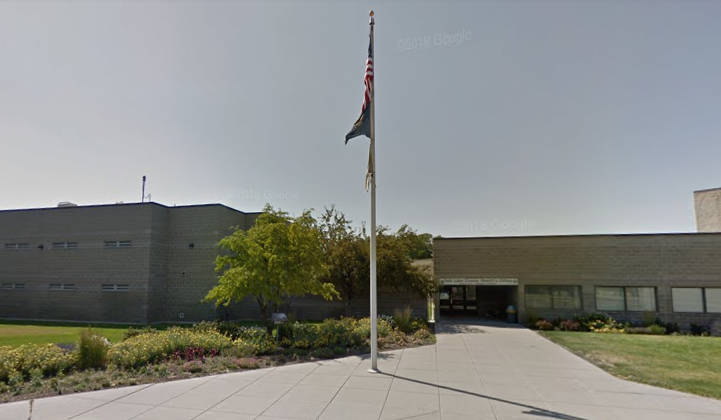 A Utah man was charged for allegedly torturing his roommate and then hammering an ice pick-like tool through his genitals.
Jason Dee Maughn, 45, was charged on September 5, following the August 30 incident in Salt Lake County, Utah. Maughn, who was booked on Sunday, was charged with first-degree felony aggravated kidnapping, first-degree felony sexual assault, second-degree felony aggravated assault and second-degree felony mayhem.
The suspect was arrested on November 18, in Riverside, California, without incident, Unified Police Sgt. Melody Gray told the Deseret News. Gray said Maughn was believed to be staying with a relative.
According to police, Maughn got into an argument with his roommate because he allegedly believed that the roommate had assaulted a woman. Police were not able to verify those allegations, Deseret News reported.
During the argument, Maughn allegedly held a shotgun to his roommate´s head and made the man sit in a chair before handcuffing him. According to the statement of probable cause, Maughn told the victim he could "either be taken to the desert to be killed or Maughn could drive a nail into [victim´s] penis."
Maughn then allegedly threatened to shoot the victim if he attempted to fight back. After the victim chose the latter option, Maughn allegedly used a rusty hammer to drive a ice pick-like tool through the victim's penis and into a 2x4 board placed under the victim.
The suspect released the man and told him to leave but allowed him to get a bandage. The man sought medical attention at a hospital the following day, police said.
Maughn was booked into the Salt Lake County Jail on Sunday on a $250,000 bond, according to jail records.
Ice picks, a small, pointed implement used to break ice into smaller pieces or by climbers to travel ice-covered slopes, have been used in similar attacks before.
In November, a New York woman was punched and stabbed in a random subway attack. The woman's family said she was punched all over her body and stabbed by a pointy object.
"We don´t know what it was," the victim´s daughter Itisha Washington told PIX11. "We suspect it could have been an ice pick of some sort."
The woman, who was punched in her back, chest, head and face, as well as being stabbed, was left with a collapsed lung.