Utah Man Rammed School Bus With 20 Children Inside to Get Away from 'Satan,' Police Say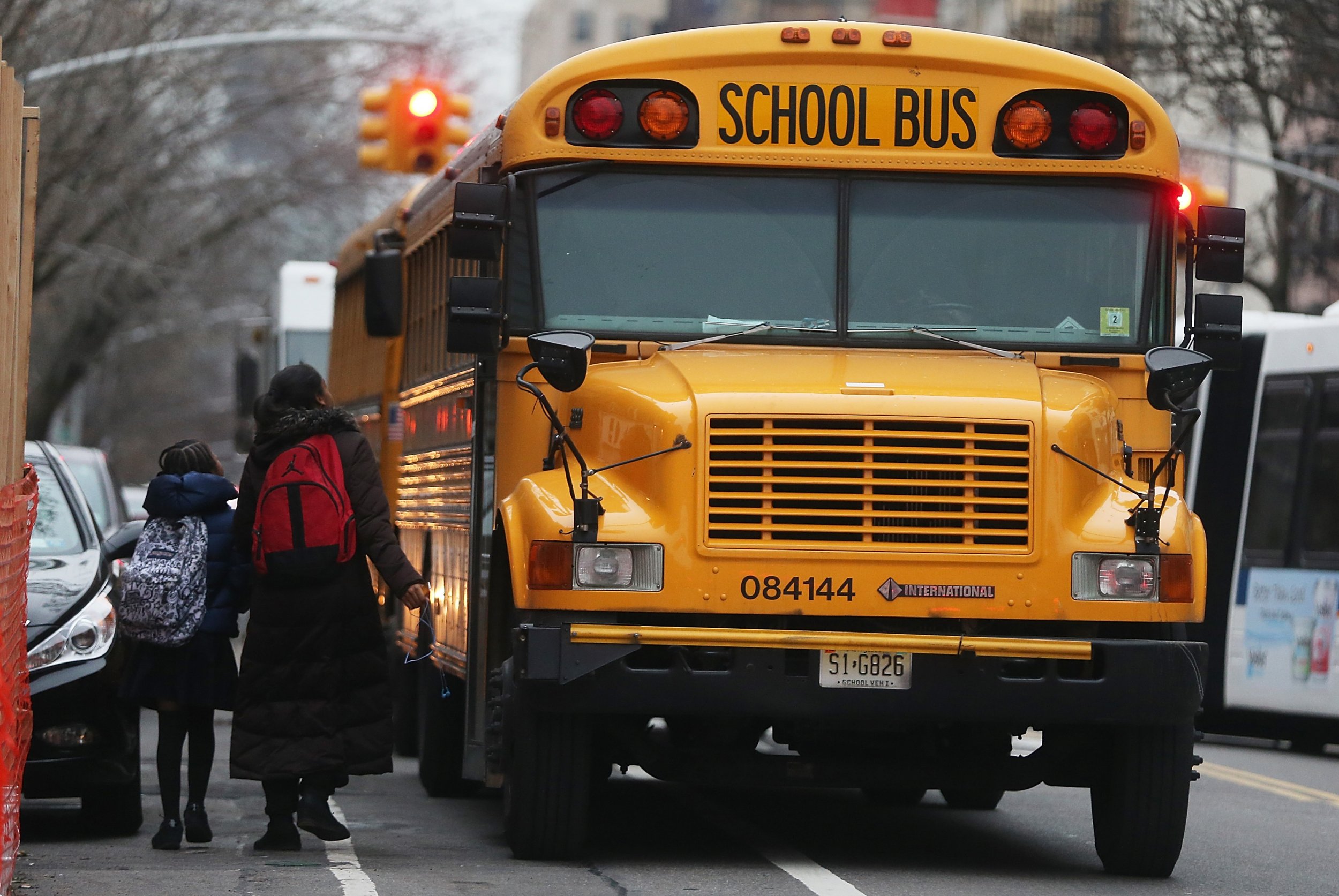 A Utah man was arrested on Tuesday after he deliberately rammed into a school bus packed with 20 children before carjacking another driver and forcing that driver to take him to a temple of The Church of Jesus Christ of Latter-day Saints (LDS). The man told police officers that he was being chased by Satan.
Brant Diediker, 49, was arrested by Pleasant Grove Police and booked on 29 charges, including aggravated assault, failure to remain at an accident, aggravated robbery and possession of a controlled substance.
The school bus driver told authorities that Diediker rammed into the rear of the bus twice before a final collision. None of the school children were injured during the incident, the probable cause statement said.
A witness claimed they saw Diediker leave his vehicle and attempt to enter other vehicles. He reportedly tried to open the driver's door of one car and hit the driver's side window of another car with his elbow and fists, KSTU reported.
Diediker managed to carjack a third vehicle by entering a passenger door. He ordered the driver to take him to "the temple." The carjack victim drove Diediker to the American Fork LDS temple, where Diediker ran onto temple grounds. Officers found Diediker outside the temple and arrested him.
"[Diediker] told those officers that he was the person driving the white Toyota Tundra pickup truck that collided with the school bus. The driver went on to say that he struck the bus to get away from someone chasing him; he named the person chasing him as "Satan," but once again stated that he had struck the bus intentionally," the police report cited by KUTV said.
Officers found dab—a potent form of oil derived from marijuana—and a pen used to smoke dab during their investigation, according to the probable cause statement. A urine analysis revealed Diediker tested positive for THC, which is the psychoactive ingredient in marijuana.
Diediker was also in possession of spice—a combination of synthetic chemicals and plant materials often described as "fake weed"—according to a public safety assessment cited by KSTU.
"It's unknown at this time if the suspect suffers from mental illness or just substance abuse or both," Captain Michael Smith wrote in a statement posted on the Pleasant Grove Police Department's Facebook page. "Be careful out there."
Diediker is being held by the Utah County Sheriff's Office Corrections Bureau.