Brent Taylor: GoFundMe for Utah Mayor Slain in Afghanistan 'Insider Attack' Approaches $400K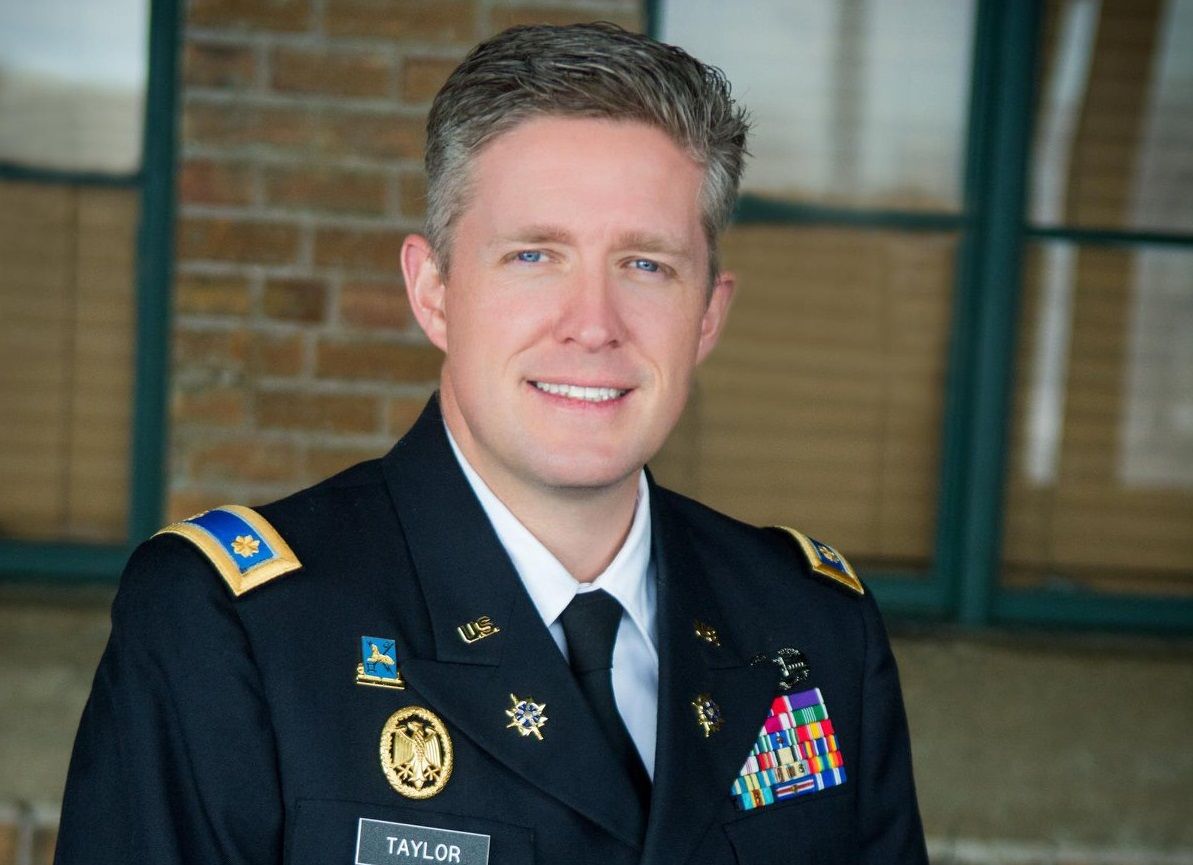 A GoFundMe campaign set up for the family of Brent Taylor—the mayor of North Ogden, Utah, who was killed in what has been described as an "insider attack" in Kabul, Afghanistan—has already raised more than $360,000.
Tributes have poured in for Taylor since news of his death came to light, with many sharing a Facebook post that the mayor, who leaves behind a wife and seven children, wrote days before his death. It urged Americans to exercise their right to vote in Tuesday's midterm elections.
Reflecting on what it was like to witness millions of Afghan men and women "brave threats and deadly attacks to vote in Afghanistan's first parliamentary elections in eight years," Taylor wrote in a Facebook post published October 28 that "many American NATO allies and Afghan troops have died to make moments like this possible."
"For example," he said, "my dear friend Lieutenant Kefayatullah who was killed fighting the Taliban the day before voting began."
He continued, "As the USA gets ready to vote in our own election [on Tuesday], I hope everyone back home exercises their precious right to vote. And that whether the Republicans or the Democrats win, that we all remember that we have far more as Americans that unites us than divides us. 'United we stand, divided we fall.' God Bless America."
Since his death, Taylor's message has been shared thousands of times across social media platforms, with many sharing their condolences and asking Americans to answer his call to vote.
The GoFundMe page for his family, which was set up by community members Lori W. Lee and Lindee Bess on November 3, had raised $362,833 as of early Tuesday morning.
"Mayor Taylor was a hero in every [sense] of the word," the GoFundMe page says. "At this time we cannot take away the loss for Jennie [Taylor's wife] and his children but we can ease some of her financial burdens which will be with her for the rest of her life."
The page adds, "Please help us thank Mayor Taylor for giving the ultimate sacrifice to his country. Knowing his family is being taken care of financially will matter to Brent."
Related: The message to Americans from a U.S. soldier killed in Afghanistan
According to CNN, which was the first media outlet to report on Taylor's message, the Utah mayor had served 12 years in the Army National Guard and was elected mayor of North Ogden in 2013.
Taylor temporarily stepped down from his role as mayor during his latest deployment to Afghanistan, which had begun in January. CNN said Taylor had celebrated his 15th wedding anniversary just last month.
In a letter sent to Taylor's family and published by CNN, Major Abdul Rahman Rahmani, an Afghan pilot who served alongside the mayor, remembered his comrade. He told the family he wanted them to know "their father was a loving, caring and compassionate man whose life was not just meaningful, it was inspirational."
Rahmani added, "He died on our soil, but he died for the success of freedom and democracy in both our countries."
Related: Where to vote, what's on your ballot and do you need an ID to cast it?
In a statement posted to Facebook, the city of North Ogden also remembered its fallen mayor, saying community members were "devastated by the loss of our Mayor and friend, Brent Taylor."
Offering condolences to Taylor's family, the city said the mayor "had a profound influence on [the North Ogden] community."
"He was the best of men with the ability to see potential and possibility in everything around him," the post said.
"We feel blessed to have had him as our mayor. Everywhere you look in North Ogden you can see his profound influence," it said. "He was patriotic to the core and a shining example of what an American politician should be. We are grateful for his service to both our city and our country. His loss will be felt for years to come."