Utah, Minnesota Back Down on Race-Based COVID Care as New York Faces Lawsuit
As conservatives challenge policies that have allowed medical professionals to weigh race as a factor when allocating scarce COVID-19 treatments, some states are dropping them.
In recent days, Minnesota and Utah have scrapped protocols that allowed doctors to consider race when determining who should qualify for certain COVID treatments.
New York state is facing a new lawsuit over a similar policy.
The federal lawsuit was filed by America First Legal, a conservative organization that alleges that the state's policy is "racist and unconstitutional." The organization also issued warnings to Minnesota and Utah about their protocols last week, the Associated Press reported.
The organization's complaint, dated January 16, mentions a memo issued by the New York Department of Health on December 27 stating that COVID antiviral medications are authorized for patients who meet a variety of criteria including "a medical condition or other factors that increase their risk for severe illness."
The memo says: "Non-white race or Hispanic/Latino ethnicity should be considered a risk factor, as longstanding systemic health and social inequities have contributed to an increased risk of severe illness and death from COVID-19."
According to data from the Centers for Disease Control and Prevention (CDC), people of color in the U.S. face higher rates of COVID hospitalization and death than white people.
In a January 17 statement announcing the filing of the lawsuit, America First Legal President Stephen Miller said: "New York's racist COVID decrees dispense lifesaving medicine based on the race or ethnic background of the patient. New York is deciding questions of life and death based on a New Yorker's ancestry. This is outrageously illegal, unconstitutional, immoral, and tyrannical."
Erin Silk, a spokesperson for the New York State Department of Health, told Newsweek the department couldn't comment on the pending litigation. But she noted that the "health-based risk factors" the department has advised providers to consider when providing COVID treatments "are neither qualifications, nor requirements for treatments."
The guidance related to race, she said "is based on CDC guidelines that show COVID-19 mortality rates are higher among certain demographic groups, including senior citizens, immunocompromised individuals and non-white/Hispanic communities."
"It is important to note that no one in New York who is otherwise qualified based on their individual risk factors will be turned away from life-saving treatment because of their race or any demographic identifier," Silk wrote in an email.
On January 12, health officials in Minnesota removed race as a factor that medical professionals could use to determine which COVID patients can receive limited monoclonal antibody treatments. According to the Minneapolis Star Tribune, the policy shift occurred the same day that America First Legal threatened to sue Utah and Minnesota.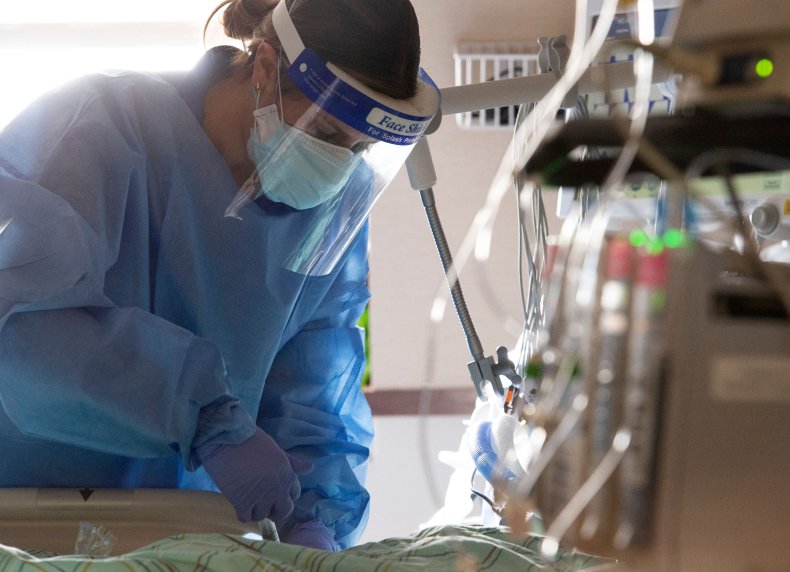 Other conservatives have also attacked the policies. Fox News host Tucker Carlson recently called out Minnesota's and Utah's systems for allocating COVID treatments.
"If you look at the scoring system, you'll notice that race often counts more than physical health. The state of Utah, for example, gives two points to anyone simply for not being White. You win if you're not White," Carlson wrote in a January 10 opinion piece.
On Friday, the Utah Department of Health stated that it was removing race as a factor in allocating limited COVID-19 medical treatments.
"Instead of using race and ethnicity as a factor in determining treatment eligibility, UDOH will work with communities of color to improve access to treatments by placing medications in locations easily accessed by these populations and working to connect members of these communities with available treatments," the department stated.
The department also noted that it was removing gender was a factor determining risk when allocating treatment.
"As with the protected class of race, providing additional points based on gender raises legal concerns," it wrote.
JP Leider, a senior fellow with the University of Minnesota's Division of Health Policy and Management, helped create Minnesota's COVID-19 treatment allocation. He told the Associated Press that there is "extremely conclusive evidence that (minorities) across the United States are having worse COVID outcomes compared to white folks."
"Sometimes it's acceptable to consider things like race and ethnicity when making decisions about when resources get allocated at a societal level," Leider said.