Utah Mother Tries to Evade Police Checks by Posing as Her Daughter, Gets Arrested
A 38-year-old Utah woman was arrested over the weekend after unsuccessfully trying to pass herself off as her own 21-year-old daughter during a traffic stop.
Heather Elaine Garcia was detained by deputies from the Davis County Sheriff's Department on early Saturday morning and is now facing a slew of fresh charges, including driving without a license or insurance, drug possession and giving false information, inmate records say.
Garcia is accused of trying to dupe officers who pulled her over on suspicion she had been driving a Silver BMW without credentials, according to media outlet KUTV. During a search of the vehicle, Davis County deputies said they discovered a "white powdery substance."
During the arrest, the suspect claimed she was named Mercedes and born in 1998. But a records check quickly found the details belonged to her own daughter, KUTV reported.
It quickly emerged that Garcia also had several outstanding warrants in the state. The suspect was transported to Davis County Jail. Inmate details available via the jail's website confirmed Garcia was booked shortly after 3 a.m. Bond information was not immediately available.
Earlier charges against Garcia included possession or use of a controlled substance, marijuana possession of more than 16 ounces and driving on a denied license, records indicate.
The Davis County Sheriff's Department did not immediately respond to request for comment. The woman's mugshot was later made available by the county jail.
Giving false personal information to a police officer can result in serious consequences in the state, according to Utah-based law firm Intermountain Legal, P.C.
"It is illegal to mislead a peace officer as to your identity by knowingly giving the peace office a false name, birth date, or address," it explains. "If you mislead a law enforcement officer in this manner you can be charged with a class C misdemeanor. If you are convicted of a class C misdemeanor the consequences can include a fine of up to $750 and up to 90 days in jail."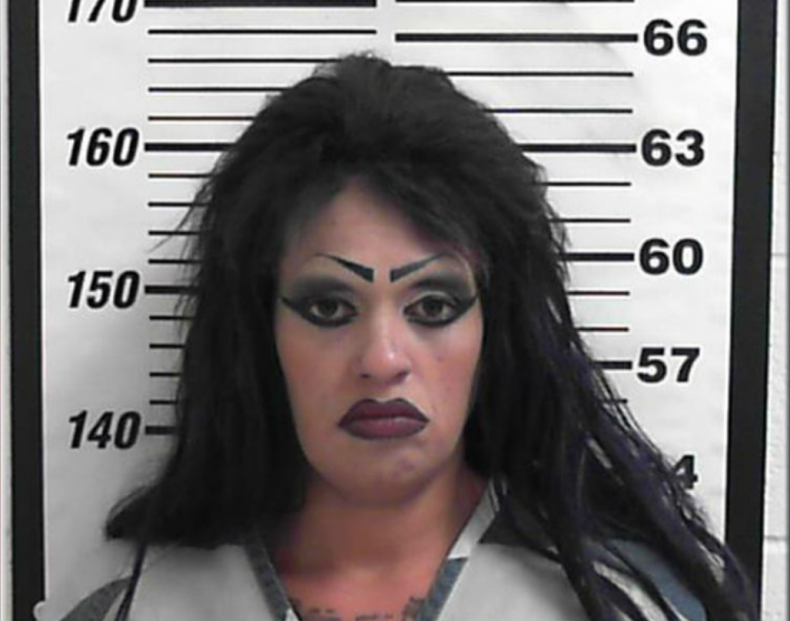 "Second, it is illegal to mislead a peace officer as to your identity by telling them that you are another actual person," the law firm continues. "This crime consists of giving the peace officer someone else's real name, birth date, or address. Utah considers this a more serious crime, so this type of false information to a peace officer can result in a class A misdemeanor. Class A misdemeanors are punishable by a fine of up to $2,500 and up to a year in jail."
Last month, a Utah woman was arrested for obstruction of justice after allegedly lying to police about the whereabouts of a fugitive who was wanted for attempted murder, KUTV reported.
Police said she confessed to giving the police false information and the suspect, Oscar Manuel Garcia, 22, was located at her home in a clothes dryer with items of clothing over his body.
Davis County, established in 1850, is Utah's smallest county but is the third largest by population, its website says. Approximately 248,000 residents live in the region's fifteen communities.