Utah Parents Sue Governor For Imprisoning People Against Their Will Through 'Unlawful' Quarantine
Governor Gary Herbert restricting people's behaviors during the pandemic didn't only infringe on Utahan's rights as individuals, but also as parents, a group of people argue in a lawsuit.
Eight parents in Utah sued Herbert on Thursday for instituting executive orders they believe were unlawful and need to be prohibited from being enforced. Herbert's orders violate the state Constitution and go against the founders' beliefs by preventing people from choosing how they worship, educate their children and move about the state, the group's lawsuit says.
Beginning in March, Utahns were required to quarantine at home if they tested positive for the new coronavirus or were exposed to someone who tested positive. That "unlawful quarantine," effectively "imprisoned the people against their will," according to the lawsuit.
In arguing against the restrictions, the parents cited the Book of Mormon and the state Constitution as evidence that their rights had been trampled on by the governor's actions.
The majority of the framers of Utah's Constitution belonged to the Church of Jesus Christ of Latter-Day Saints and held to the belief included in the Book of Mormon that Utah was consecrated by God as a "land of liberty." Those liberties include the ability to worship God how they choose and, according to the Book of Mormon, human law doesn't have the right to "dictate forms of public or private devotion."
By closing churches, Herbert infringed on that right to choose how a person worships, the lawsuit argues.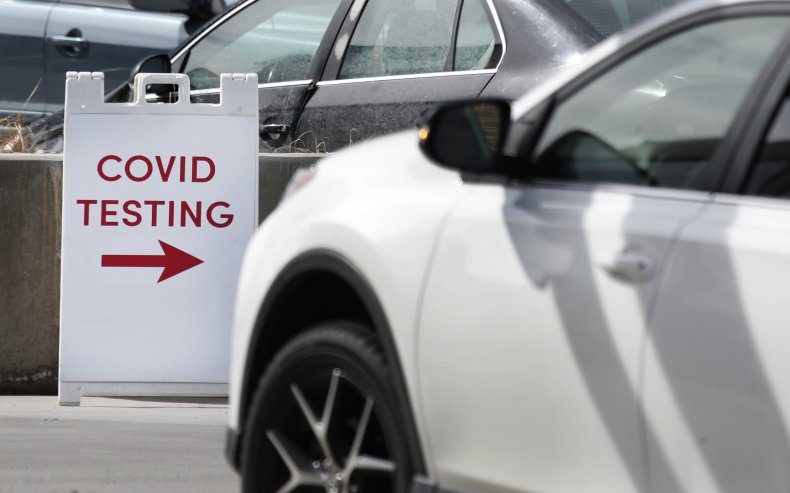 While the lawsuit takes a broad stance against the legality of Herbert's executive orders, it mostly focuses on the impact on children's education, a right the lawsuit says falls on parents, not the government.
Utah's Constitution gives parents a "fundamental liberty interest in the care, custody, and management of their children." The code states the government must "not support any action in opposition to the desire of a parent" without sufficient evidence to satisfy the parent's entitlement to protection against government interference.
Herbert closed schools in the spring and left the decision to reopen in the fall up to individual districts. However, he mandated that students returning to in-person classes must wear face masks.
The restrictions deprived children of their "constitutional right to free and open schools," according to the lawsuit.
In total, the lawsuit found 29 ways in which parents said their rights were infringed upon and the lawsuit stated the "ongoing irreparable harms demand immediate action."
To set the alleged wrong right, the lawsuit requests a judge declare all 63 of Herbert's executive orders as "null and void" and prohibit the state and the public school system from enforcing measures included in the mandates.
Newsweek reached out to Herbert for comment but did not receive a response in time for publication.