Utah Plans to Give $2 Million More to Man Keeping Sage Grouse Off Endangered Species List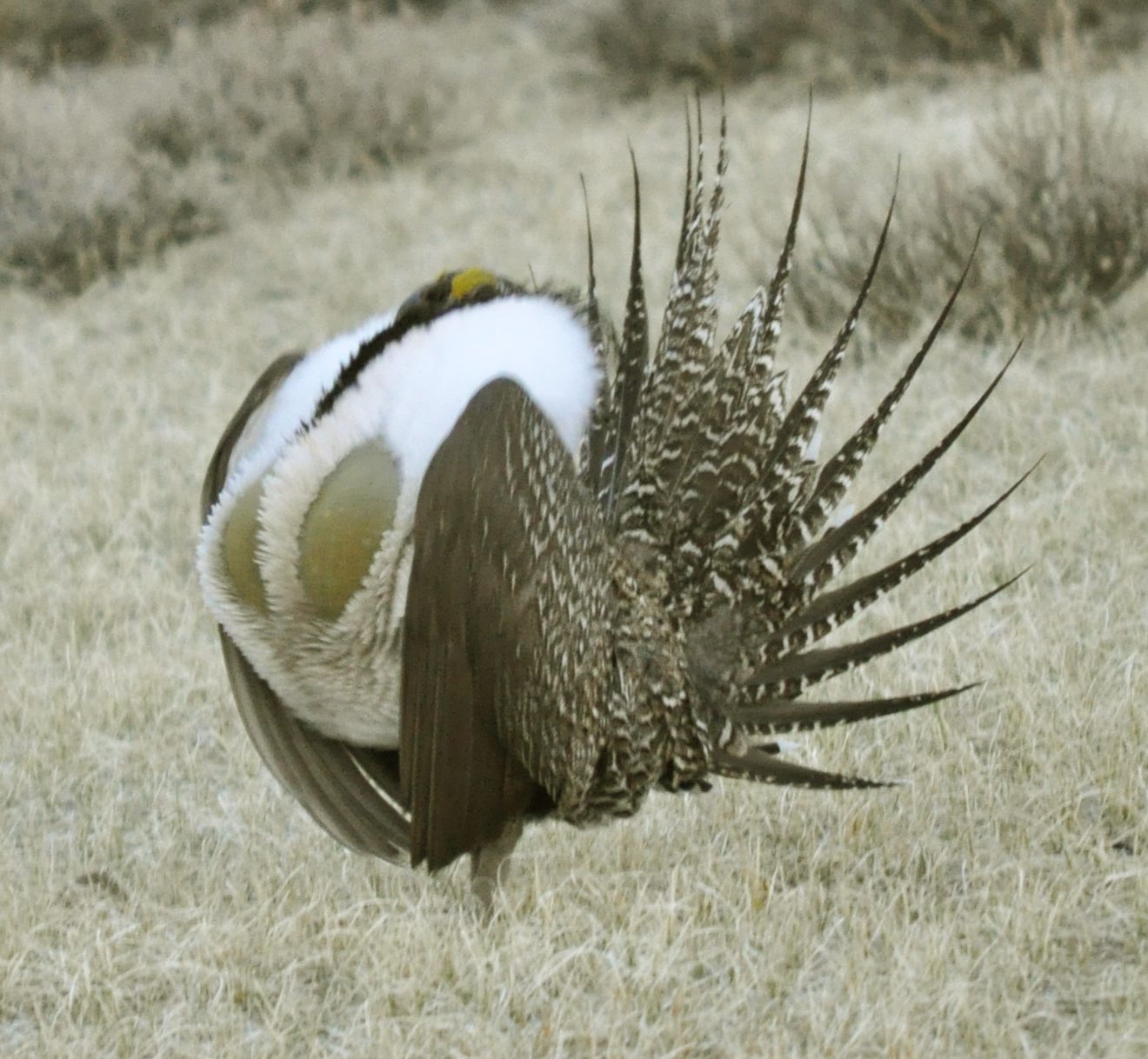 Last year, Utah hired an attorney to lead the state's campaign to keep the controversial sage grouse off the federal endangered species list. If these plump, ground-foraging birds were officially listed as endangered, the state argued, then new habitat protections would deal a $20 billion blow to oil and gas drilling and livestock grazing industries.
The effort to avoid the endangered designation was so highly prioritized that Utah's State Department of Natural Resources paid attorney Ryan Benson $2 million last year to lead the charge. According to the Salt Lake Tribune, Benson was lauded by the state for his "success" at lobbying Congress to delist the gray wolf from the endangered species list (which has not yet happened). He is also closely associated with the politically influential Sportsmen for Fish and Wildlife hunting association, the Tribune reports.
Now, the Tribune reports, the state plans to pay Benson another $2 million for the sage grouse campaign. In exchange, Benson is tasked with filing reports, preparing advertising and coordinating grouse-related lobbying efforts in Washington, D.C. So far, the Tribune reports, Benson has filed one report to the state.
Sage grouse populations have been falling precipitously in Utah and across nine other Western states, leading the U.S. Fish and Wildlife Service to decide if it will list the bird as endangered by September 15. Utah, keen on avoiding the listing, wants another 10 years to prove that its own independent conservation plan will save sufficient habitat to allow the grouse population to bounce back from the brink.
"We are putting together a good program that shows we are protecting sage grouse," Republican Utah Senator Keven Van Tassell told the Tribune.
But other lawmakers are not as pleased with the plan, and express frustration over what they deem to be a lack of transparency regarding how the millions of dollars in funding is spent.
"We worry that wine, women, and song in D.C. is involved. When I hear lobbying money, it makes me very nervous," Senator Jim Dabakis, D-Salt Lake City, told the Tribune. "I don't know how we exclude the executive appropriations committee from a detailed listing of where this money is going."