Utah Residents Are Being Mailed Unidentified Seeds From China
A number of Utah residents have been surprised with a peculiar package in their mailboxes—a parcel filled with seeds and Chinese writing on the outside.
"I opened them up and they were seeds," said Utah resident Lori Culley, who found her package on Tuesday with Chinese characters, plus a label stating there were earrings inside. "Obviously they're not jewelry!" she said toFox 13.
Culley, who lives in Tooele, thought it may be a case of a mistaken address, but when she posted about it on social media she found "at least 40" local residents had gotten similar packages in the past few weeks.
There are regulations as to which plants and seeds can be imported into and sold in Utah. Since the delivery, a representative from the Utah Department of Agriculture picked up Culley's seeds to have them tested. The department may also get assistance from Customs and Border Protection agents to investigate the mysterious seeds.
Culley said this is not the first time people have been mailed unidentified seeds. She researched online and found people in the U.K. had been sent something similar.
"There was an article that I found in the U.K. saying this has been happening over there, and they are bad seeds, they are invasive," Culley said. "I hope that it's nothing too serious... don't throw them in the garbage. Don't plant them. Don't touch them."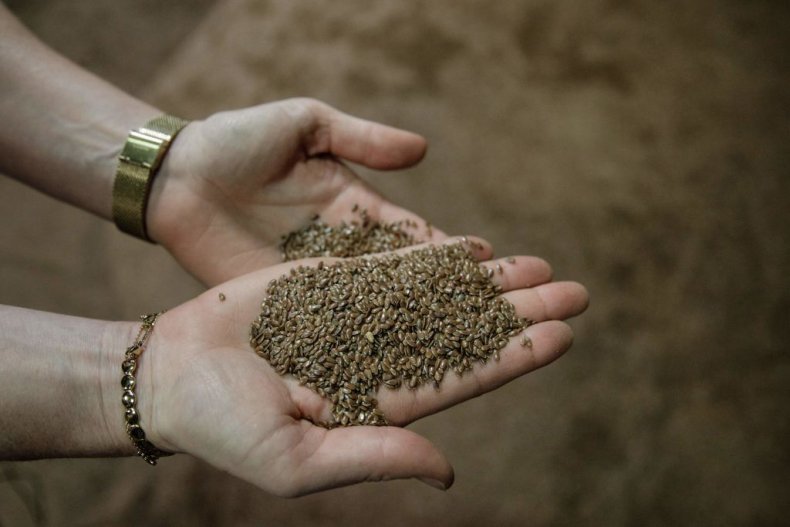 The Utah resident said the seeds may be something more illicit. "I mean there's even a possibility it could be a drug or something!" Culley said. "It just smells—it doesn't sound right."
Better Business Bureau's Jane Rupp has another theory. She thinks it could simply be a scam relating to customer reviews, in which companies post low-cost items so they can write fake reviews for their business in a resident's name.
"That is rather random. I don't think I've heard of seeds before," Rupp said to FOX 13. "The first thing to do is Google your address and see what's out there. Numerous things will come up when you Google your address. It's kind of scary sometimes."
Newsweek has contacted the Better Business Bureau and the Utah Department of Agriculture for further comment on the mysterious mail received in the state.