Utah School Ignored Racism, Bullying of 10-Year-Old Girl Who Took Her Own Life, Family Alleges
The family of a 10-year-old Utah girl who died by suicide has alleged that her school district ignored repeated warnings of bullying and racist taunting.
Brittany Tichenor-Cox told reporters Monday that she had reached out to the Davis School District in Farmington, Utah, after her daughter Isabella was allegedly abused by both students and teachers.
Isabella, who was Black and autistic, was reportedly subject to a series of racial slurs and bullying by classmates. Her family said that these actions caused her to take her own life Saturday.
Tichenor-Cox alleged that, despite warning the school district multiple times about the issues Isabella was facing, no action was ever taken, and the bullying was allowed to continue. She added that her warnings were brushed aside even after the district pledged to make changes.
"Even though my baby is gone, I'm going to make sure I stand for Izzy," Tichenor-Cox said during a press conference. "I will never get to see her again...I will never...She was 10 years old. She was only 10."
Tichenor-Cox also said that her daughter's teacher did not seem to take the allegations of bullying seriously.
Additionally, the teacher allegedly refused to help Isabella during class and told her that she smelled bad. This caused other children to tell Isabella that she stunk because she was Black, Tichenor-Cox said.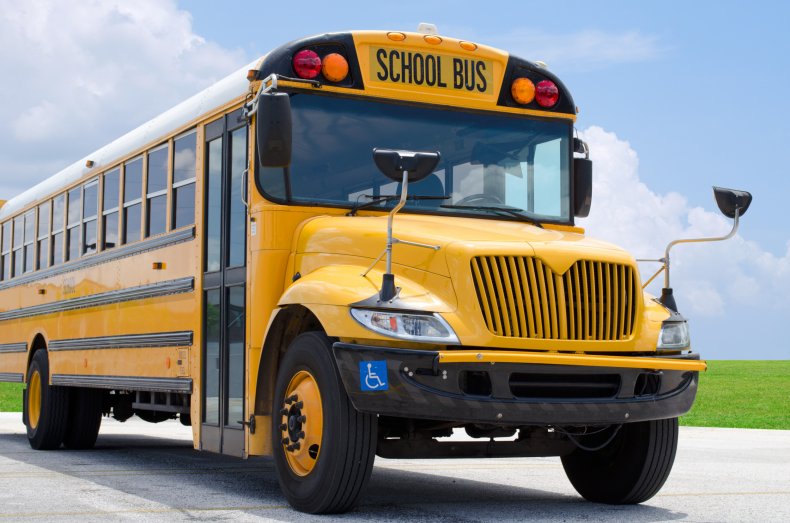 Isabella's suicide comes just weeks after the U.S. Department of Justice (DOJ) released a scathing report on the Davis School District regarding discrimination in its schools.
The report, compiled after a two-year investigation, found that the district had repeatedly ignored hundreds of complaints from Black students that had been subject to racial stereotyping and bullying. This included the students being called slaves and the N-word, and also threats of lynching, according to the DOJ.
While the district is the second-largest in the state of Utah, it is in a predominantly white area. The DOJ added that, beyond acting as bystanders, some district employees also took part in the taunting.
The DOJ concluded that a number of minority students stopped attending class because they feared being attacked. Many of them also stopped reporting instances of racism after they concluded that the district would not intervene.
"As a consequence of this dismissive attitude to serious racial harassment, a district-wide racially hostile environment went unabated," the DOJ report said. "The district left students of color vulnerable to continued abuse."
In a statement, the Davis School District said that school officials were "devastated by the death of this child."
"We take all incidents and reports of bullying seriously. At this point, the incident we are aware of involved another student. The teacher and administration responded quickly and appropriately. As with all allegations of bullying, our investigation will continue," the statement continued.
However, many community activists felt that the district's statement was false and that the school chose not to intervene in Isabella's case even after the warnings from her family.
"The biggest issue is that the district just hasn't addressed anything, racist incidents and bullying. They just don't respond to it," a retired school administrator told The Salt Lake Tribune.
The Utah State Board of Education told Newsweek that "we offer our profound sympathy and condolences to Isabella Tichenor's family and friends. The death of any child is tragic. A suicide and the circumstances that led up to it compound the tragedy. The Utah State Board of Education's Prevention and Student Support staff and its Safe and Healthy Schools staff continue to work with all Utah school districts and charter schools to prevent such tragedies."
If you have thoughts of suicide, confidential help is available for free at the National Suicide Prevention Lifeline. Call 1-800-273-8255. The line is available 24 hours every day.
Updated 11/12/2021, 5:24 p.m. ET: This story has been updated with a statement from the Utah Board of Education.