Utah Schools Will Keep Serving Meals to 200k Students in Need if Coronavirus Closures Occur
The Utah State Board of Education recently applied for four federal waivers that will allow them to continue serving food to over 200,000 students in the event of a school closure caused by the coronavirus outbreak.
As of Wednesday, March 11, there are at least three confirmed cases of the novel coronavirus in Utah and while public schools have yet to be closed, the Utah State Board of Education is looking ahead as a precautionary measure.
"We hope we won't have to use any of these waivers," Utah state Superintendent of Public Instruction Sydnee Dickson said in a statement. "But it is our obligation to make sure we can continue to serve our students should there be a coronavirus outbreak that forces school closures in Utah. These tools will give school districts, charter schools, and participating private schools and childcare centers, the flexibility they need."
According to the Utah State Board of Education, about a third of the state's student body, over 200,000 students, qualify for free or reduced-price lunch and rely on their schools to provide the meals.
The four waivers, which were filed to the U.S. Department of Agriculture, look to alternative ways the public schools could provide food for their students in case they are forced to close due to COVID-19, the illness caused by the new coronavirus strain.
According to a press release by the Utah State Board of Education, one of the waivers looks to implement a "grab and go meal," system which would help limit and decrease interaction between students, teachers and school staff.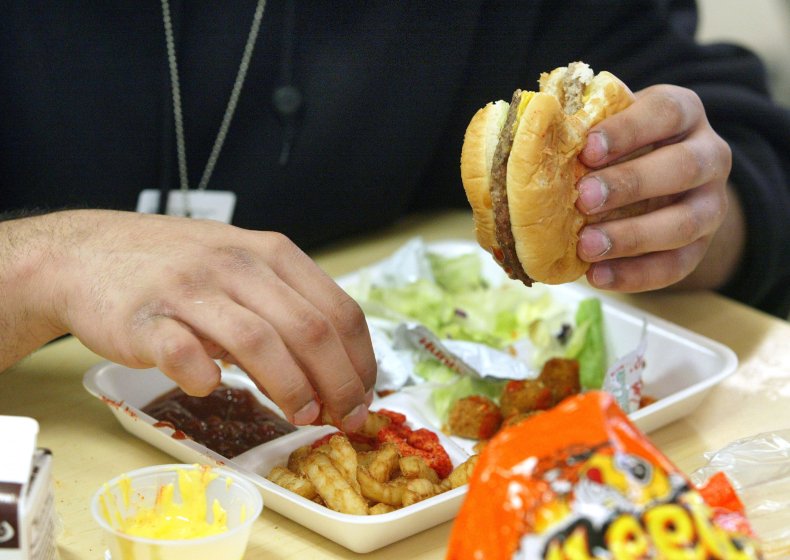 "From a needs standpoint, this is part of the reason we are looking for these waivers so that school districts can do it in a nearby park and make it work with a grab and go at a nearby park – great," said Utah State Board of Education spokesman Mark Peterson during an interview with ABC 4 News in Utah.
Two of the waivers look to allow schools to provide food to students outside of the school cafeterias, with one allowing "schools in areas that don't meet eligibility requirements of a high need schools to cover meals." The other permits "a school to use an alternative site to provide school lunches."
The fourth waiver seeks to authorize the schools to use "alternative meal components" to replace certain items included with meals in the event that they are not available "because of shortages."
"If we don't have access to fresh fruits and vegetables that should be there, can we put in apple sauce in its place," Peterson added to ABC 4. "If we can't get milk or juice, can we put water in its place and still have it work."
Each of the four waivers must first be approved by the U.S. Department of Agriculture before Utah public schools can begin implementing them.
Newsweek reached out to both the Utah State Board of Education and the U.S Department of Agriculture for comment on these waivers but did not receive a response in time for publication.
The novel coronavirus, which originated in Wuhan, China, has spread to over 100 countries and has infected over 118,000 people as of March 11, according to data provided by the World Health Organization.
Utah Schools Will Keep Serving Meals to 200k Students in Need if Coronavirus Closures Occur | News