Senator Films Himself Eating Edible to Learn About Weed Before Medical Marijuana Vote
A Utah state senator took an unconventional approach on Saturday to researching the effects of cannabis before voting on medical marijuana when he sampled a marijuana-infused gummy in a Facebook Live video.
Senator Jim Dabakis, a Democrat, conducted his research experiment during a weekend trip to Nevada, which legalized recreational marijuana in 2017, the Salt Lake Tribune reported. In a nearly five-minute-long video, Dabakis took a bite out of a tangerine-flavored edible.
"I thought it was about time that at least one legislator knew a little bit about marijuana before we changed all the laws," Dabakis said in from of the NuLeaf dispensary in Las Vegas. Legislators are scheduled to meet in November for a special session to decide the legality of medical marijuana in Utah.
The Facebook Live video quickly went viral. By Wednesday afternoon, it had garnered 191,000 views and more than 1,600 comments. Constituents were quick to offer suggestions on how to handle the drug and ask him his thoughts.
"It's fine...don't think it is going to change my life...seems harmless enough," he told Dax Barney when asked what his opinion on the marijuana-infused gummy. Hours later the self-proclaimed "marijuana virgin" said he just felt a "little buzz."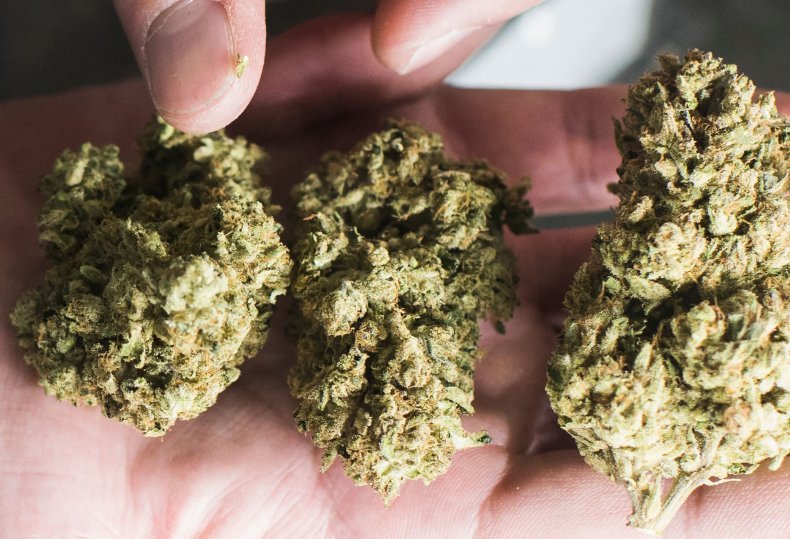 People also thanked Dabakis for making an effort to inform himself on the issue before voting.
"You sir, have my respect. Know what you['re] talking about, then decide. I'm looking forward to seeing it legalized, it will help with so many medical issues without the complications that other medications create," wrote Andrea Hawkins.
Dabakis did not immediately respond to Newsweek's request for comment. However, he told the Salt Lake Tribune that his video was aimed at Utahans who may feel excluded from the legislative process.
"We have this one perspective, one view on issues, and I think our state is greatly hurt," he told the newspaper. "I think the lack of diversity…causes us to cut out a lot of people in the state of Utah who just feel like they aren't represented."
Fellow Utah state Senator David Hinkins, a Republican, said he does not plan to take Sabakis's "challenge" to try marijuana before voting on it. Hinkins said he does not expect to vote for Proposition 2, the medical marijuana ballot initiative, and would likely not support the marijuana legislation during the special session.