In Utah, Teachers Can Carry Guns Into School and Not Tell Anyone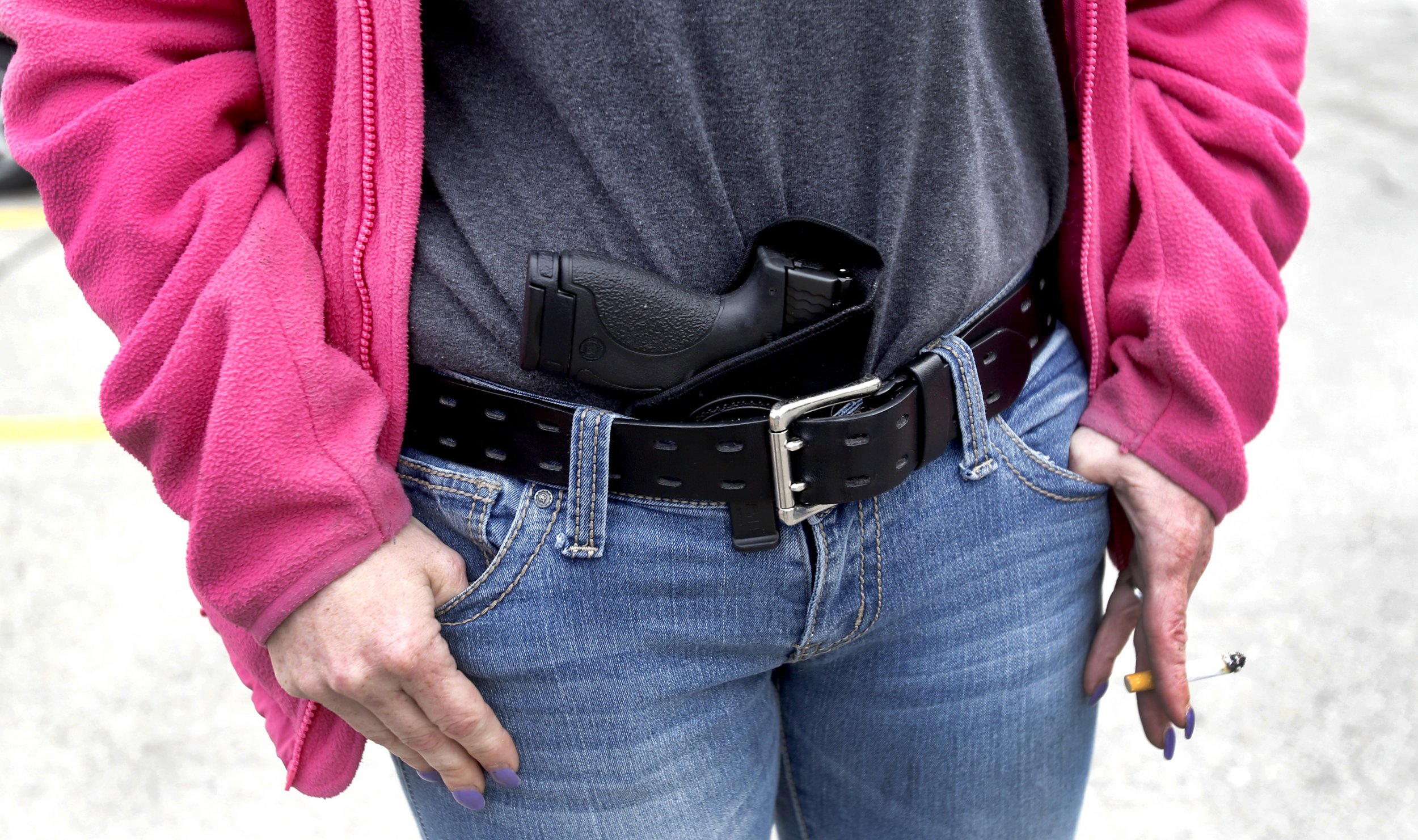 An elementary school teacher with a concealed-carry permit accidentally shot herself in the leg in the Utah school's bathroom Thursday morning, The Salt Lake Tribune reported. Classes at Westbrook Elementary are proceeding, and a substitute has taken over the teacher's classroom while she receives medical treatment at a hospital. According to Utah law, there is likely nothing fishy about this incident.
Carrying concealed weapons in public schools is a right protected by law for permit holders in Utah, and teachers who carry firearms are not required to inform school administrators of the existence of their weapons. "If an employee has a concealed-carry permit, they can carry," Christopher Williams, a Davis School District spokesman, told the Tribune.
What's more, parents, by law, are not allowed to ask their child's teacher if he or she is carrying a gun in the classroom. "This would violate the intent and the strategic advantage of the 'concealed' weapon. If a permit holder had disclosed to faculty or staff that they were carrying a weapon, this could make them a target in an active shooter situation," Ben Horsley, communications director at the Granite School district that includes Westbrook Elementary, said in a statement Thursday.
A 2013 poll showed a majority of Utah residents support the idea of arming teachers in public schools, but 82 percent of respondents thought parents should have the right to know if their child's teacher is packing heat.
"My first response is that I'm not surprised. We knew at some point this would happen. Accidents happen. I think about it all the time," says Miriam Walkingshaw, a florist and parent of two elementary-school-aged children in another Utah school district, of the incident at Westbrook. Walkingshaw is part of Utah Parents Against Gun Violence, an advocacy group that aims to raise awareness of gun laws in Utah. Walkingshaw says she talks to parents all the time who have no idea that teachers are legally allowed to bring guns into school if they have the correct permit.
According to Walkingshaw, teachers with guns are not uncommon in Utah, and certain school districts implement policies that place certain restrictions on the teachers without violating state law. In one high school, for example, the teachers must have their weapon truly concealed at all times. Walkingshaw describes the policy as "if your gun is showing, our security guards will shoot you."
Other districts, including the Granite School District, have rules that require teachers to carry the guns on their person at all times, to prevent them from placing guns in a closet or bag, where students may have access to them.
"To be clear, [the teacher involved] was by herself in the restroom before school started and no students or employees were present or threatened in any way," Horsley said. "Once again, student safety is our primary concern and we are grateful that the injuries sustained by this teacher are not life threatening and that no students or other faculty were injured."
Still, Walkingshaw says, even the most restrictive district policies are of little comfort.
"Who's to say that a teacher who is carrying a gun doesn't have a bad day? Or isn't a little mentally off?" she asks.