Utah Toddler Puts Over $1,000 of His Parents' Cash Through Paper Shredder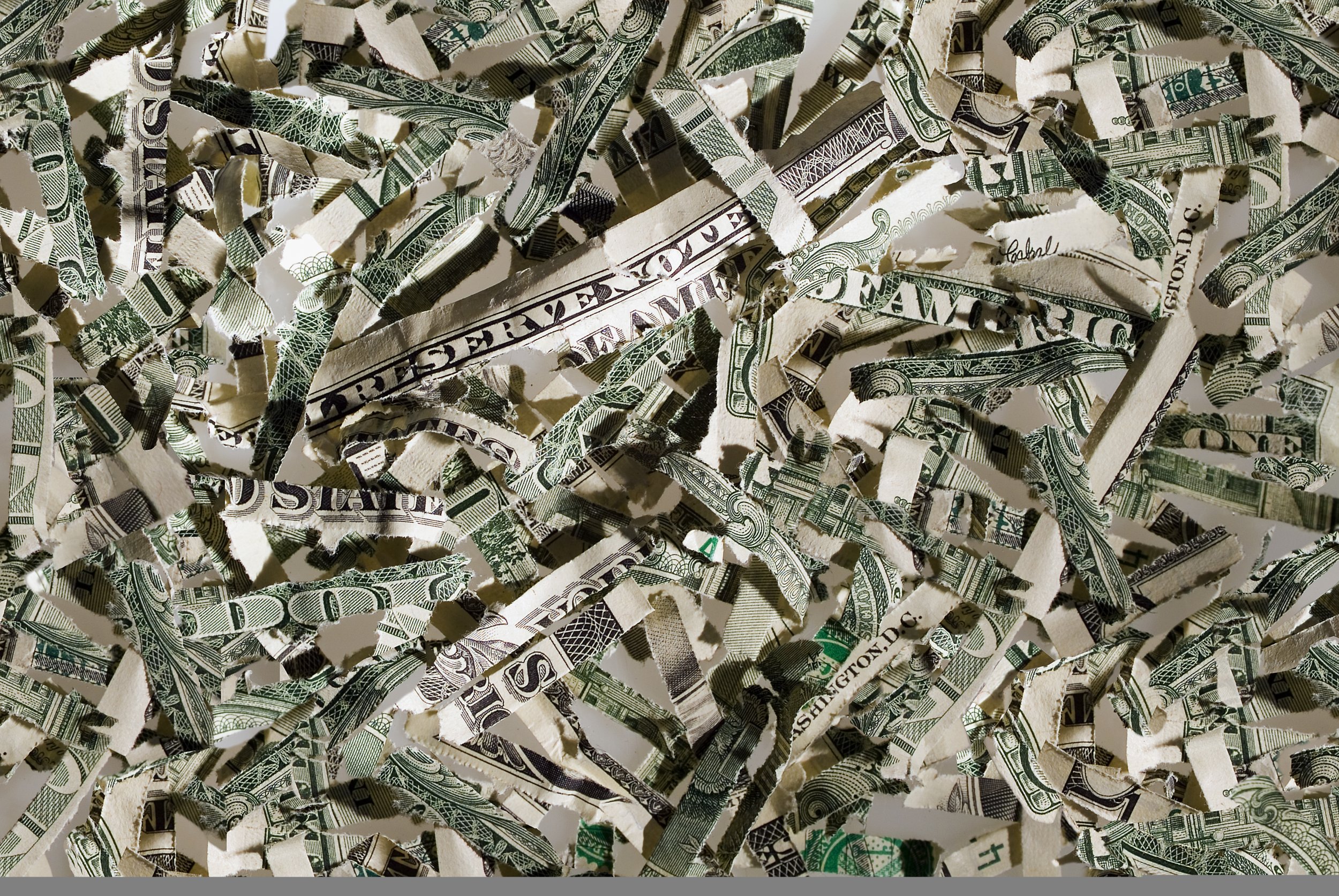 A two-year-old boy's obsession with his parents' paper shredder has cost a Utah family more than $1,000 in cash.
Ben and Jackee Belnap, of Holladay, had put aside $1,060 in a white envelope to repay Ben's parents for football season tickets at the University of Utah. When the envelope went missing, the parents turned the house upside down trying to find the money. Eventually they searched the paper shredder bin and found the cash confetti.
The number one suspect was immediately their young son Leo. "Leo helps me shred junk mail and just things with our name on it, or important documents we want to get rid of," Jackee Belnap said, according to KSL. "We just, for like five minutes, we just shuffled through it, not talking."
Despite losing all that cash, the couple chose to take it in stride. "We didn't know what to do and then I broke the silence and I'm like, 'well this will make a great wedding story one day,'" Jackee said.
And as it turns out, the couple can reclaim the value of the cash—although they did create a painful jigsaw puzzle for someone to work out. If they submit a claim to the U.S. Department of Treasury's Bureau of Engraving and Printing, they should be reimbursed anywhere between six months and three years.
"I called the guy the next morning and he said, 'oh, we might be able to help you there,' and I was shocked," Ben Belnap said. "He said, 'bag it up in little Ziploc bags, mail it to D.C., and in one to two years, you'll get your money back.'"
Speaking to CBS, Ben said: "Most people say 'oh the kid drew crayon on the wall' or something. I've never heard of a kid shredding a grand. A few tears, and then a bunch of laughs."
Ben shared the news on his Twitter account on Wednesday. It has been retweeted more than 400 times and received 212 comments.
The Utah Ticket Office caught wind and via Twitter offered to give the Belnap's some free tickets. "Maybe we could help out with a couple extra tickets to an upcoming home game… We'll see what we can do," the account said.