Utah Town Left With No Cops After Police Chief 'Dismissed,' Others Resign
A police department in a small Utah town has been left bereft of officers after its chief of police was dismissed and two other officers resigned.
Mantua Police Chief Michael Castro was dismissed for "personal reasons" and not due to his performance, Mayor Michael Johnson told 2News.
Castro had only been in the position for less than eight months when he was asked to resign over a "disagreement" with the city, ABC4 reports.
Just two days earlier, the former chief earned the title of Police Chief of the Year for the town of 800 by the Utah Chiefs of Police Association.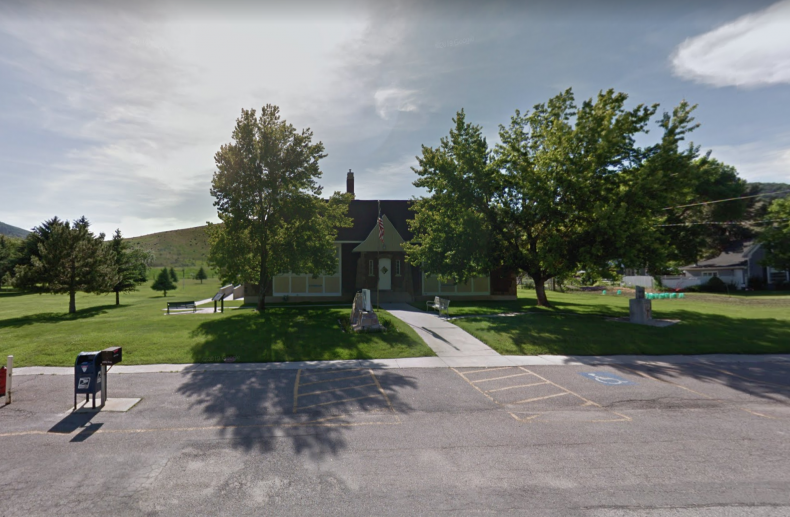 Mayor Johnson has reportedly declined to elaborate on the circumstances of Castro's dismissal.
It is unclear exactly when Castro was dismissed but an advertisement for the job of Chief of Police was posted by the Town of Mantua on March 24.
In the wake of Castro's dismissal, two other officers also resigned, leaving the town with no police officers at this time.
Castro was one of just two full-time employees in the department, along with a handful of part-time officers, local media reports.
Box Elder County Sheriff's Chief Deputy Dale Ward told Deseret News that his office will be helping out in Mantua in their absence.
Many Mantua residents have been left frustrated by the turn of events, particularly in light of the seemingly high turnover rate of officers over a short period of time.
Castro was the town's fourth police chief in recent years, including current Mayor Johnson who left the position in 2017 and Shane Jacob Zilles, who was arrested and fired for driving under the influence of a controlled substance in his patrol vehicle in February 2019.
"We tend to go through police chiefs quite quickly up here," prospective mayoral candidate Jennifer Gardner told 2News. "The officers are changing faces, they are not the consistent problem. I think the problem is somewhere different than just the officers."
Gardner said the town's police officers are under pressure to write more citations, however this is an allegation Mayor Johnson has denied.
"My view of policing is they are supposed to keep me safe. Their job isn't just to sit out on the highway and write tickets," she said.
Johnson told the publication he merely "requested that they enforce the law and town ordinances" and "insisted they take enforcement action when they observed a violation."
"At no time were any of our officers ever disciplined in any manner for not writing citations," he added.
Another resident, Robert Clayton, shared similar grievances and called for transparency from Johnson.
"We as a town we don't know what that means as far as our security, our police force, I mean it's a well-known story now that we don't have police coverage going on so what does that mean as far as our ability to have patrol our ability to have responses in emergencies," Clayton told ABC4.
Newsweek has contacted the Mantua Police Department and Mantua Mayor Michael Johnson for comment.