Utah Woman Accused Of Injecting Roommate With E.Coli., Staph Bacteria Purchased Online
A Utah woman was sentenced to prison this week after pleading guilty to purchasing harmful bacteria so she could inject it into her roommate, potentially causing her serious illness or death.
Janie Lynn Ridd, 51, was sentenced Monday in Salt Lake City's 3rd District Court to between one and up to 20 years in the Utah State Prison, Deseret News reported. She had previously pleaded guilty in June to buying insulin, E. coli., and other bacteria through the dark web that she allegedly used to inject into her roommate, potentially causing her staph infections.
Ridd's roommate, who asked to be identified only by her first name, Rachel, said she never suspected that Ridd was behind a series of mysterious infections she received while recovering last year from multiple back surgeries. FBI agents arrived at her Salt Lake City home and presented the allegations against Ridd.
"They had to show me evidence before I would fully believe that she had done it," Rachel said during a press conference after the sentencing.
Rachel and Ridd had been living together for decades, and their relationship started out strong, police said. Rachel took out a $500,000 life insurance policy and named Ridd as the beneficiary, as Ridd was helping to care for Rachel and her son, who has autism.
"We considered each other family and we called each other our sisters," Rachel said.
Beginning around March 2019, Ridd began to use sedatives like Xanax and then more powerful drugs including ketamine to put Rachel to sleep, then injecting harmful doses of insulin or E. coli., into her body, Rachel said.
Federal investigators caught wind of Ridd's scheme when they flagged a shipment of Vancomycin-resistant Staphylococcus aureus (VRSA), a bacteria known to cause skin infections, pneumonia or death, particularly in someone like Rachel, who is immunocompromised.
Ridd had purchased the cultures off the dark web, according to court documents, but the vendor who sold the VRSA to Ridd was an undercover FBI agent. Ridd had attempted to explain her purchase by claiming she was a biology teacher and needed the bacteria for an experiment, but prosecutors believed it was actually meant for her roommate, they said.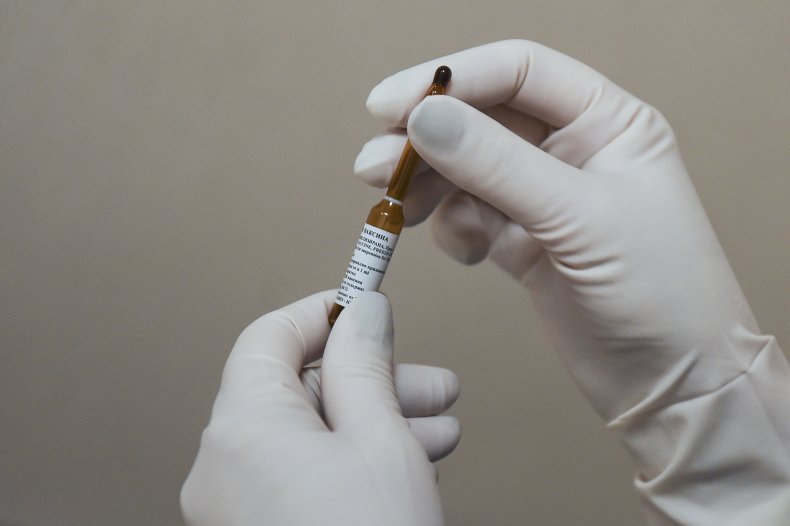 Around three years ago, Ridd and Rachel's relationship began to go south. They began to fight all the time, and Ridd seemed upset when other people would ask if they were romantically involved and Rachel responded "no," Rachel said.
Ridd would also encourage Rachel to take medicine for her back issues, even on days Rachel didn't feel like she needed them.
"She watched me suffer, and she doubled down and did it worse. Instead of one injection of E. coli where I'd scream and writhe in pain, she did three when that didn't kill me," Rachel said after the sentencing.
Ridd's defense attorney, Scott Williams, said Ridd's behavior with her roommate was an "utter aberration from 50 years of a life lived...that was exemplary in her care for others and her role in our society."
In court documents filed before Monday's sentencing, Williams wrote that his client had been the main caretaker of Rachel's son. Williams claimed that Rachel had become increasingly verbally abusive to where Ridd's mental health deteriorated and she worried about the son's well-being.
Ridd attempted to weaken Rachel so that Ridd could become the child's legal guardian and properly care for him.
"The saddest irony is that she ultimately did what she did out of a twisted sense of desperate caring for the well-being of the child she had grown to love and protect," Williams wrote in the sentencing memorandum. "She snapped. She lost control of her thoughts. She essentially went mad."
Williams added that this didn't nullify her criminal actions or her true motive, which was to cause harm. But lead prosecutor Michael Gadd wrote in a sentencing memo that Ridd "was and remains obsessed with [the victim's] child," and became upset when Rachel said she wanted to move out, KTVX reported.
Ridd pleaded guilty in June to attempted possession or use of a weapon of mass destruction, a second-degree felony, and attempted aggravated abuse of a vulnerable adult, a third-degree felony. She struck a plea deal with prosecutors allowing one of the charges, aggravated abuse of a disabled or elderly person, to be dropped.
The Utah Board of Pardons and Parole will determine the precise length of Ridd's sentence, which could be as little as one year in prison or as many as 20, according to 3rd District Judge Kara Pettit's order. Pettit ordered that Ridd spend between one and 15 years in prison for one of the counts, and zero to five years for the other, but that the sentences be served consecutively.
Gadd told Newsweek that his first "hurdle" in prosecuting the case was convincing the judge that Ridd needed to spend time in prison, but that the second would be convincing the board that Ridd should remain in prison for some time.
"Hopefully they'll act in a way that protects the victim and the child," Gadd said.
During Monday's sentencing, Pettit "went out of her way to put her stamp on the case," Gadd said. The judge had described Ridd's case as one of "extreme cruelty and depravity."
Ridd had a "depraved indifference to life," Pettit said, explaining why she chose to run Ridd's sentences consecutively, effectively making them run one to 20 years, Gadd said. But even with the judge's decision, Ridd's ultimate sentence will be left up to the state's pardons and parole board.
Gadd expected that an initial hearing with the board would take place within the next few months, and that Ridd would be transferred from a local jail to the prison, he said. Gadd wants the board to have all the fact of this case, and to know that this is "more than just a name and a felony offense on a page."
"This is somebody's life," Gadd said. "The such unique nature of [the crimes]—the length of time, the sophistication, the premeditation. It all has to be considered. And that's my hope, is that they'll take a hard look at it."
Newsweek contacted Williams for further comment, but did not hear back in time for publication.
Update (08/28/20, 9:11 p.m.): This article has been updated to include comments from Michael Gadd.