Utah Woman Carrying Son's Baby After Offering to Be Surrogate
A Utah woman, 56, is pregnant with her son's baby after her daughter-in-law was left unable to carry a child.
Nancy Hauck offered to be a surrogate for her son, Jeff Hauck, 32, a computer scientist, and his wife, Cambria, 30, after Cambria had a life-saving hysterectomy.
The pair had already been struggling to conceive for six years before they had two sets of twins. But they still wanted to expand their family and Nancy had "a feeling" she was the one who should carry their next baby.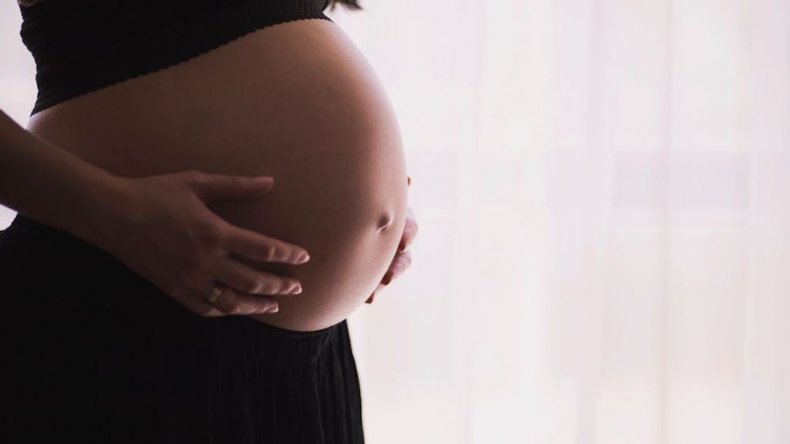 Nancy was surprised when doctors told her she was healthy enough to be a gestational carrier, while she wasn't expecting it to be possible at her age.
The family started the hormone treatment in January and had the fertilized embryo transferred at a clinic in February. They were over the moon when it worked.
Now, Nancy is expecting her biological granddaughter, and she can't wait to give birth.
"I never imagined I would be pregnant at 56 or that this would be possible, but it is the most beautiful thing," she said.
"I never planned for it, but I had this feeling not long after Cambria's traumatic birth that I should carry their baby," she said, adding that "I told them I was willing... but I thought I would be too old. But to my surprise medics said I was healthy and could do it and here I am."
Cambria, an owner of a dance studio, said: "It is so humbling that Nancy is doing this for us. She is sacrificing so much for us, and our family and we just feel so grateful.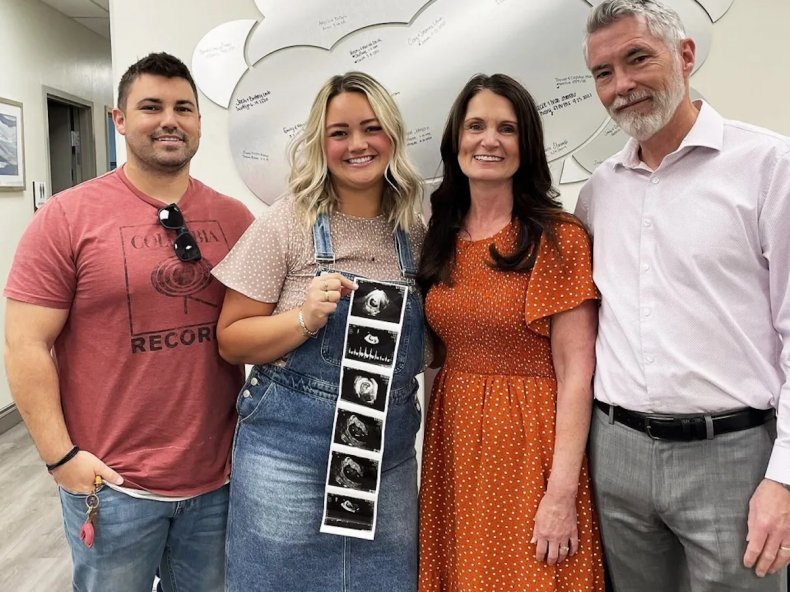 "Having experienced over four years of infertility treatments, I knew how complicated the process can be and doubted that it was possible for her to carry a baby for us - but I was very moved that she would even offer."
Nancy's son Jeff said: "The entire journey has left me in awe. I'm in awe of my Mom - her kindness, love, strength, attitude, wisdom, and dedication through this experience has been humbling and beautiful to witness."
Nancy recalled the moment she discovered the implantation had worked. "I had a feeling just before the blood test that it had worked, and I did a test and it was positive. I called Jeff and Cambria first thing in the morning to tell them. They were over the moon when we found out for certain a few days later that I was pregnant."
Nancy's granddaughter is due November 5, and will be born with Jason, Jeff and Cambria in the room.
"This has all been a big leap of faith," Nancy said.
Produced in association with SWNS Talker.
This story was provided to Newsweek by Zenger News.