Ute Park Fire: New Mexico Wildfire Grows to 8,000 Acres, Forcing Evacuations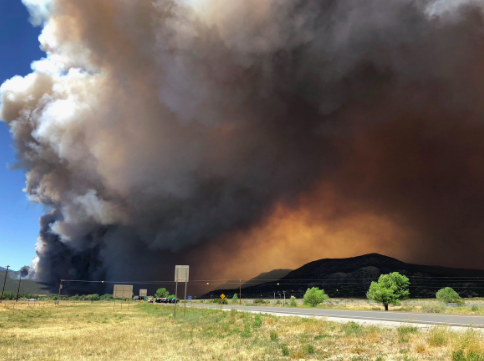 A wildfire in northern New Mexico that started Thursday had grown to some 8,000 acres by Friday afternoon. The Ute Park Fire in Colfax County prompted mandatory evacuations for nearby residents.
The fire, at zero percent containment, continued moving east Friday. Mandatory evacuation orders were in place for those living in the village of Cimarron. Others urged to evacuate included those with children and pets, as well as senior citizens, due to an expected decrease in air quality.
The flames had already burned through some 12 structures, which were unoccupied, the Taos News reported. At least 150 additional structures were threatened, according to AccuWeather. Nearby roads, including Highway 64 between Eagle Nest Lake and Cimarron, remained closed.
Various agencies were deployed to combat the fire. At least two large air tankers, six heavy air tankers and four helicopters were dispatched, according to New Mexico State Forestry.
This is a developing story and will be updated as more information becomes available.