As Utility Bills Rise, States Should Scrap Costly, Crony Energy Schemes | Opinion
The economic devastation from the coronavirus economic lockdown is cascading with each passing day. More than 30 million workers have lost their jobs, and the real unemployment rate is close to 20 percent. This is imposing unprecedented financial hardship for low-income and working-class families that live paycheck to paycheck.
The Federal Reserve Board reported last week that 40 percent of Americans with incomes below $40,000 a year have lost their jobs. These are the people who are bearing the greatest burden from the economic shutdown of the last seven weeks. Making matters worse, studies show that this group of Americans has very little savings to draw upon in tough times. Families are struggling to pay their monthly bills: rent or mortgage payments, tuition and credit card bills, while their utility charges continue to rise due to all the time spent at home.
To ease this financial stress, states and utility companies should be doing all they can to reduce costs passed on to residents and customers. Instead, many states are marching ahead with very costly green energy schemes that will inflate utility and home heating costs and be passed on to families through higher rates. Small businesses—such as local retail stores—are also in dire straits, and they too will be burdened by green energy mandates.
Consider Illinois, a state that is still under some of the most extreme lockdown laws in the nation. A big priority for many legislators in Springfield remains the enactment of the state's Clean Energy Jobs Act, which contains big handouts to Exelon, the most powerful utility company in Illinois. The law would allow the Fortune 100 company to qualify for additional "Zero Emission Tax Credits," despite a study from the Independent Market Monitor finding finding this scam would increase electric power costs by more than $400 million. These added subsidies would come on top of $235 million the state already authorized it to receive annually in a similar 2016 bill—all for profitable nuclear plants owned by a company that brings in over $33 billion a year.
Newsweek subscription offers >
I am all for nuclear energy as a clean and abundant source of power, but not when it requires massive taxpayer subsidies.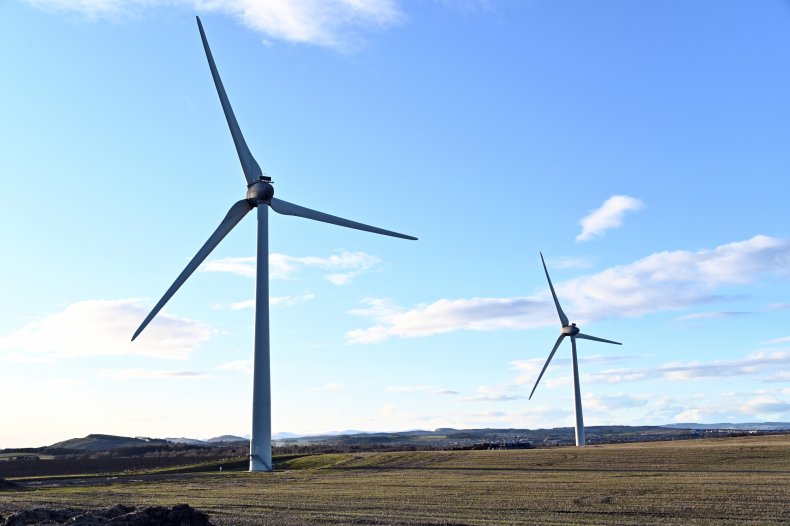 Meanwhile, many states are raising their renewable energy mandates. Their actions will increase local utility costs because wind and solar power are much more expensive forms of energy than oil, gas and coal, all of which have been falling in price. An excellent way to help families in the months and years ahead would be to repeal or freeze these mandates, which often requires that as much as 50 percent of electric power come from wind and solar. These mandates typically raise power costs for residential and business customers by as much as 100 percent.
What makes these green energy mandates especially unwise now is that natural gas is at its lowest price, adjusted for inflation, in at least 50 years. Natural gas use has also been a significant driver in reducing pollution levels because natural gas burns cleanly. The most financially wise strategy, amidst this deep recession, is for states and utilities to stop mandating expensive energy and use whatever will lower family utility bills.
Newsweek subscription offers >
Families and local businesses are under enough monetary anxieties to worry about escalating utility bills mandated by state lawmakers and Big Green super-lobbyists. If there's ever a time that they should give us all a break, it's now.
Stephen Moore, a freelance author, is a distinguished visiting fellow at the Heritage Foundation and a member of President Donald Trump's economic task force.
The views expressed in this article are the writer's own.
As Utility Bills Rise, States Should Scrap Costly, Crony Energy Schemes | Opinion | Opinion