More 'Rolling Stone' Rape Article Fallout: UVA Dean Files Defamation Lawsuit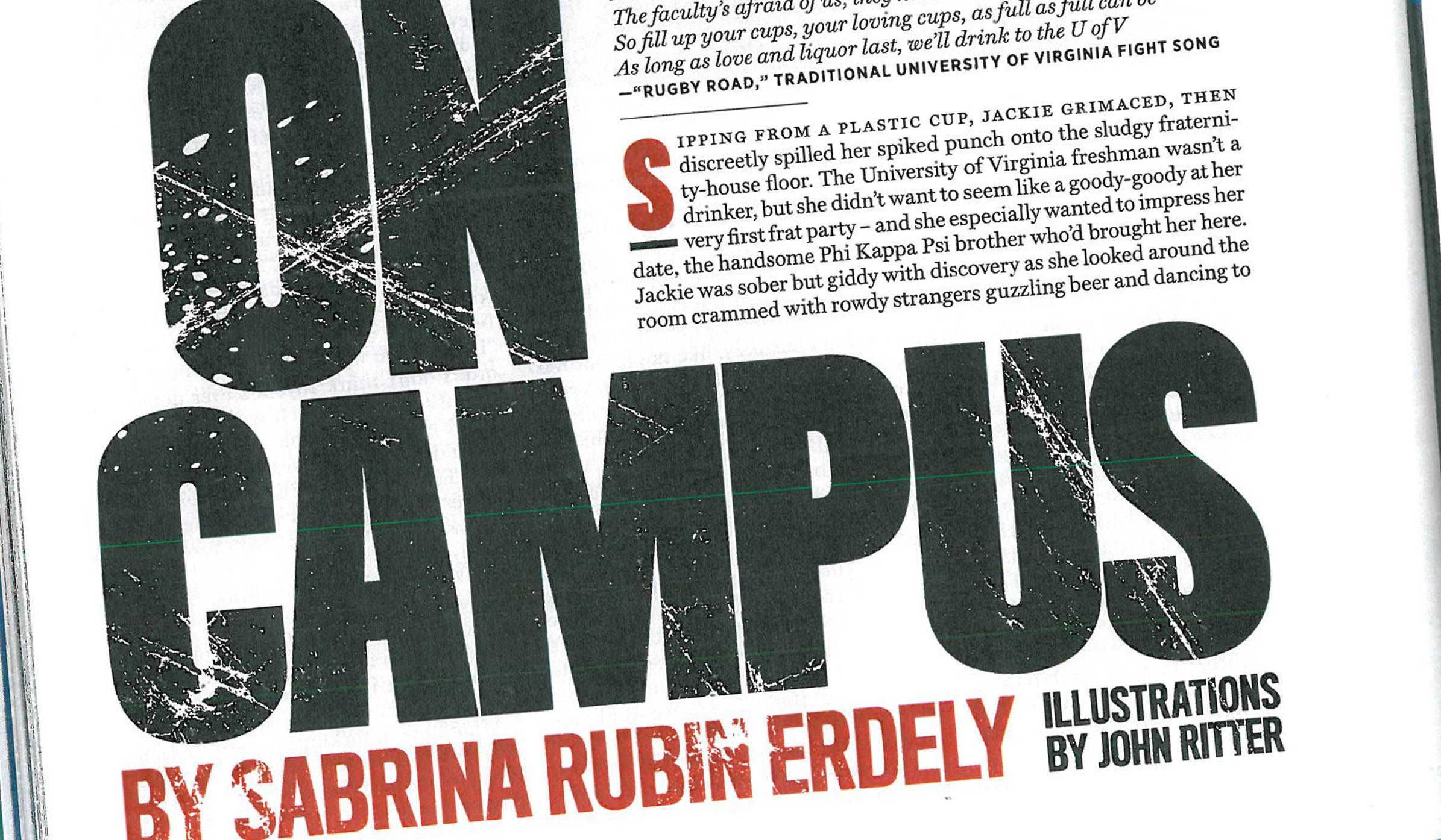 Updated | On Tuesday, University of Virginia Dean Nicola Eramo filed a defamation suit against Rolling Stone and reporter Sabrina Rubin Erdely. Eramo is seeking $7.85 million in damages.
Erdely penned a lengthy takedown of UVA in her feature for Rolling Stone, A Rape on Campus. The story claimed a student, Jackie, had been gang-raped by fraternity members at the university and the school had done little to aid her. Erdely said that Eramo had discouraged Jackie from reporting her rape, and she used Eramo as the face of the university's administration.
In the lawsuit, Eramo's attorney writes: "Rolling Stone and Erdely's highly defamatory and false statements about Dean Eramo were not the result of an innocent mistake; they were the result of a wanton journalist who was more concerned with writing an article that fulfilled her preconceived narrative about the victimization of women on American college campuses, and a malicious publisher who was more concerned about selling magazines to boost the economic bottom line for its faltering magazine, than they were about discovering the truth or actual facts."
A Rape on Campus was debunked by various media reports. The Columbia Journalism Review went on to review the story in full and detailed the failings of both Erdely and Rolling Stone in its report on the feature. The magazine removed the article from its website. The article was viewed 2.7 million times before it was removed.
Get your unlimited Newsweek trial >
The lawsuit points to failures in Erdely's past reporting, including a 2011 article about a rape cover-up at a Catholic school in Philadelphia. A December 2014 Newsweek article pointed to various faults in Erdely's reporting on that matter. In another story, a profile of a folk singer which Erdely wrote in college, "Just about everything in the story was wrong," Erdely said after it was published. She also admitted to missing press conference held by the singer. Rolling Stone published the profile.
After the article was debunked, Eramo wrote a letter to Jann Wenner, publisher of Rolling Stone, detailing her frustration with how she was portrayed in the piece.
"In the article and in related media appearances, Rolling Stone and Ms. Erdely stated that I discouraged Jackie from reporting or discussing her alleged assault, that Jackie suffered 'abuse' at my hands when she tried to hold the perpetrators accountable, that I called UVA 'the rape school,' that I did not 'support' Jackie," Eramo wrote in late April. "Rolling Stone celebrated these malicious and false allegations by accompanying the article with a cartoonish picture of me doctored to appear as though I was smiling and giving a 'thumbs-up' to a crying victim sitting in my office."
The article, Eramo wrote, "deeply damaged me both personally and professionally."
Get your unlimited Newsweek trial >
In the lawsuit, Eramo's attorney detailed the reaction she faced after the article was published:
As a woman who has dedicated her life to assisting victims of sexual assault and domestic abuse, Dean Eramo saw herself tarred in the national press as the chief architect of a conspiracy to suppress Jackie's assault in order to protect UV A's reputation. Dean Eramo received a wave of emails and letters from people across the county attacking her as, among other things, 'evil,' a 'wretched rape apologist,' and a 'disgusting, worthless piece of trash.'
Eramo set up a CrowdRise fundraiser to accept donations for the litigation fees she will endure during this defamation lawsuit. She seeks $500,000 in donations and thus far has received almost $25,000.
The dean hopes the lawsuit will "restore her reputation as a highly regarded university administrator and advocate for victims of sexual violence, and to establish Erdely and Rolling Stone's liability for the irreparable harm that they caused to her reputation by the false and defamatory statements published in 'A Rape on Campus.'"
More 'Rolling Stone' Rape Article Fallout: UVA Dean Files Defamation Lawsuit | Culture