Uvalde School Shooting Could Worsen Teacher Shortage in Texas
Texas could see its shortage of educators worsen in the wake of the Uvalde shooting, after teachers have already fled the profession at a high rate during the pandemic.
Teachers in Texas are reacting with horror and dismay to Tuesday's school shooting in Uvalde, which left 19 children and two educators dead. Now the ranks of teachers in Texas could further dwindle at a time when state officials are looking for ways to recruit and retain educators.
"All of our educators are feeling it could be them," Ovidia Molina, president of the Texas State Teachers Association, said earlier this week on CNBC.
She said her organization has been hearing from lifelong educators worried for their lives and their students. The longtime education professionals are considering walking away from teaching even after making it through the worst days of the COVID-19 pandemic.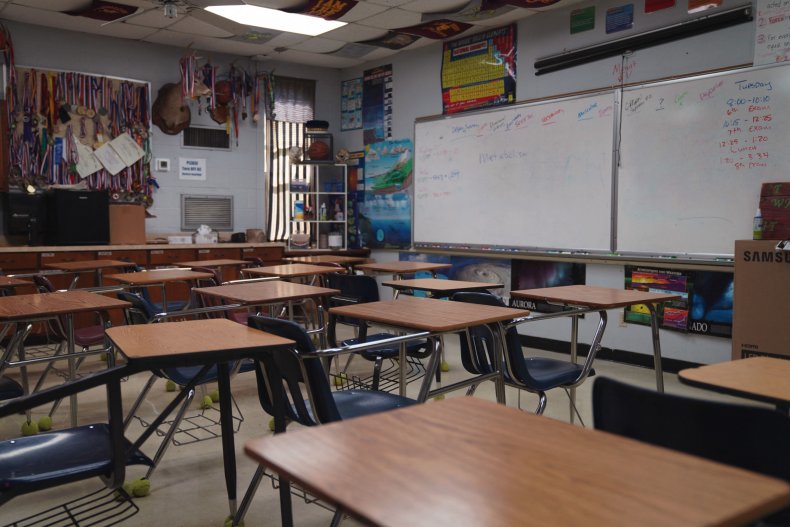 "We're losing educators and new educators are not going to want to come into this chaos and know that they're going to have trauma put on them," said Molina. She later added, "Educators are tired, not just from a pandemic, but from being attacked in how we teach and now from knowing that we can get killed by showing up to love our children."
Even before Tuesday's devastation in Uvalde, a 2021 statewide poll of Texas teachers found that 68 percent are considering leaving the profession, up from 58 percent the previous year. The poll also found teachers reported feeling undervalued by public officials and a higher degree of stress and other pandemic-related challenges.
The same year, a report from the University of Houston and Raise Your Hand Texas Foundation found that pay has stagnated and nearly half of the teachers who started teaching in 2010 had left the profession by 2020.
Teachers in Texas have also clashed with legislators who've enacted controversial new laws restricting classroom discussions on race and other topics, while attempting to remove books about gender and sexuality.
Texas Governor Greg Abbott announced this spring that he was directed by the state Education Agency to assemble a task force to examine ongoing staffing shortages.
Katrina Rasmussen, a teacher in Dallas, told The Texas Tribune she didn't have much confidence in state leaders following the Uvalde shooting.
"People who have never taught before make policies that affect every moment of my day, Rasmussen said. "Right now, that's really what cuts me the deepest."
Lakeisha Patterson, an elementary school teacher in Deer Park, also told the Tribune that she's become exhausted by the shootings that are accompanied by the call for "thoughts and prayers."
"As a teacher, not only am I responsible for curriculum, but I have to be a counselor at times, a parent, a guardian, a cheerleader, supporter, a nurse, a custodian and now I need to be a police officer," Patterson said.
Newsweek has reached out to the Texas State Teachers Association.