As Uvalde Stirs U.S. Gun-Control Debate, Canada Moves to Ban Handgun Sales
Canadian Prime Minister Justin Trudeau announced new gun control legislation for his country Monday that would include a national freeze on handguns.
"It will no longer be possible to buy, sell, transfer, or import handguns anywhere in Canada once this bill becomes law," Trudeau said Monday.
The move comes less than one week after the mass shooting at Robb Elementary School in Uvalde, Texas, that left 21 dead, including 19 students. The legislation also aims to fight gun smuggling and trafficking by increasing criminal penalties and strengthening border security measures.
Another component would remove firearms licenses from individuals involved in acts of domestic violence or criminal harassment.
"And we'll make sure that those who are considered a danger to themselves or others have to surrender their firearms to authorities," Trudeau added.
Canada banned more than 1,500 types of military-style assault firearms two years ago and has expanded background checks. Along with the new proposed legislation, the Canadian government would also require long-gun magazines to be "permanently altered," to never hold more than five rounds, and "ban the sale and transfer of large capacity magazines under the Criminal Code."
"One Canadian killed by gun violence is one too many," Trudeau said. "I've seen all too well the tragic cost that gun violence has in our communities across the country. Today, we're proposing some of the strongest measures in Canadian history to keep guns out of our communities and build a safer future for everyone."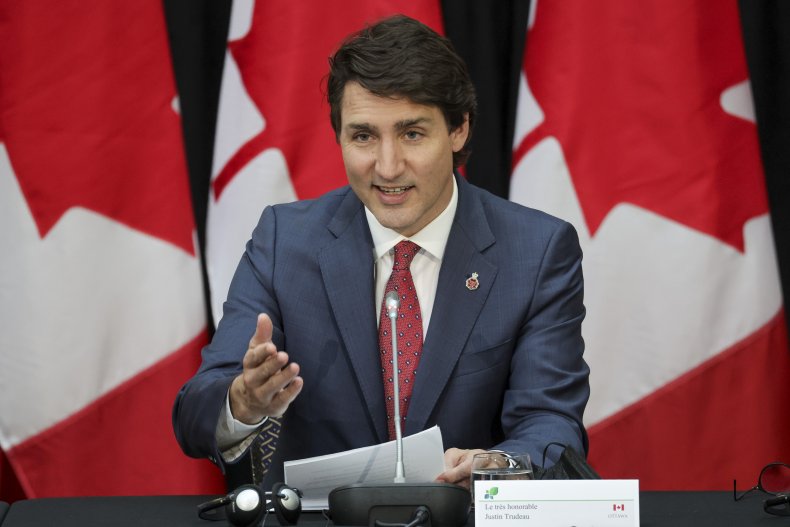 The sweeping bill was rolled out six days after the mass shooting in Uvalde. The shooting sparked renewed calls for gun control across America.
U.S. President Joe Biden called for "common sense gun laws," during a speech hours after the shooting on May 24.
During a press briefing Monday morning, Biden was asked if he believes Republicans will now approach gun reform differently.
"Since I haven't spoken to them, I don't know," Biden told reporters. "But my guess is, if they have, if they, yes, I think they're going to have to take a hard look. I know that it makes no sense to be able to purchase something that can fire up to 300 rounds."
President Biden and first lady Jill Biden visited Uvalde on Sunday. As Biden was leaving a church, a large crowd chanted "do something." The president responded "we will," the Associated Press reported.
Biden said he "deliberately" did not engage in a debate with Republicans while in Uvalde regarding gun control measures as the Bidens were there "consoling" the families of the victims.