Uzbek Man Held as Culprit in Deadly Stockholm Vehicle Attack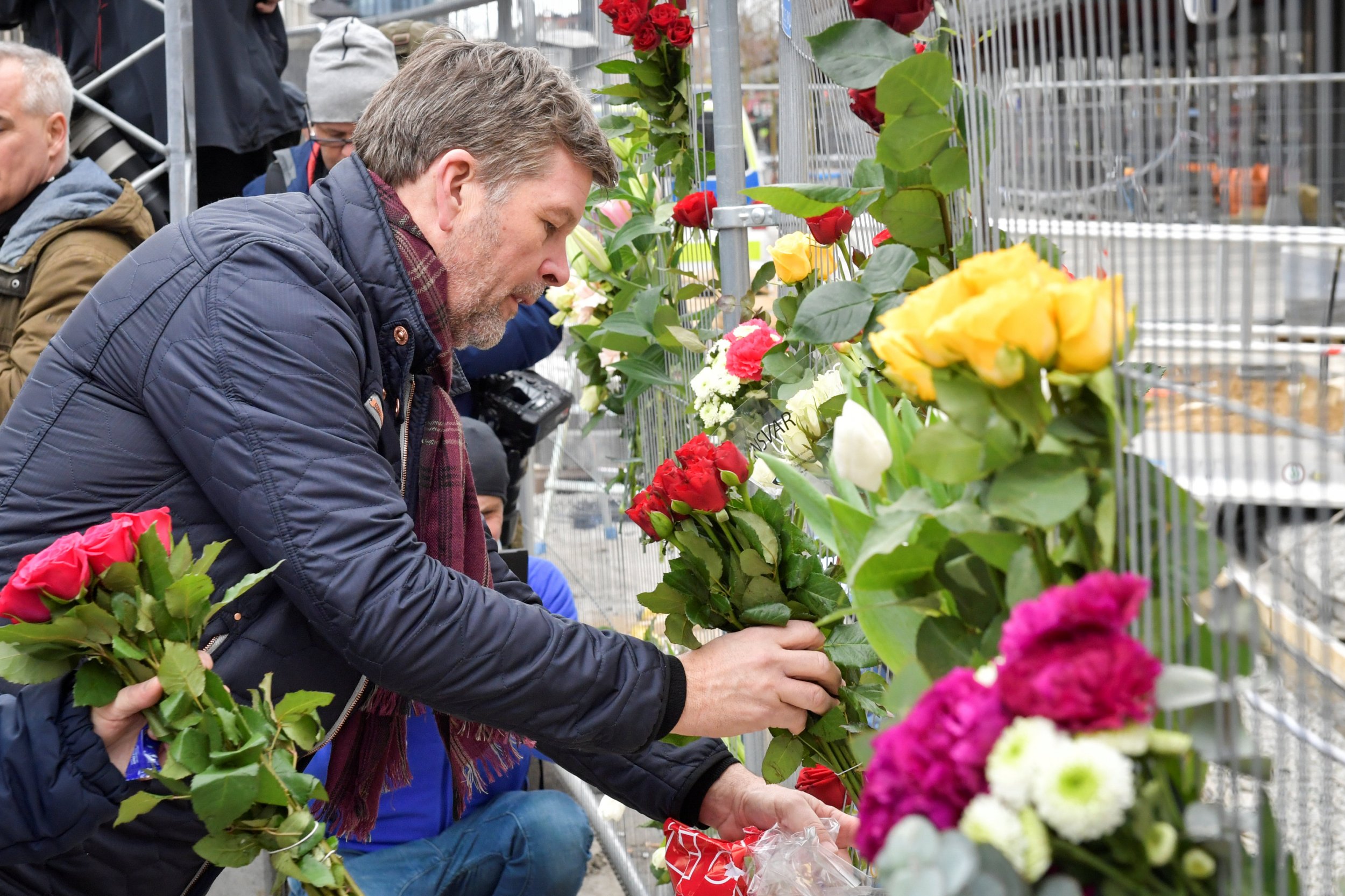 Swedish police have arrested a man they suspect rammed a hijacked beer delivery truck into a crowd in central Stockholm on Friday, killing four people and wounding more than a dozen in what they called a terror crime.
While police declined to comment on the identity or possible motive of the man, who was detained in a northern Stockholm suburb, Swedish public radio, citing unnamed sources, said he was from Uzbekistan.
"The person in question has been arrested as the culprit ... in this case the driver," police spokesman Lars Bystrom said of the attack, adding that the authorities were not ruling out the possibility that he had accomplices, although only one person had been taken into custody.
There was no immediate claim of responsibility for the attack, and police said security at Sweden's borders had been heightened and traffic restricted on the Oresund Bridge linking Denmark and Sweden.
Vehicles have been used as weapons in Nice, Berlin and London in the past year in attacks claimed by the Islamic State militant group (ISIS).
The attack stunned Sweden, which has so far been largely immune from any major incidents of this kind. "I think it was just a matter of time, but still one doesn't think it will happen," Cecilia Hansson, a 25 year-old nurse, said. "It's still unreal when it happens this close."
Police declined to comment on a report by public broadcaster SVT which said a bag containing a home-made bomb had been found in the truck. It said the bomb may have partly exploded, burning the driver.
The beer truck, hijacked on Drottninggatan (Queen Street) in central Stockholm, ploughed through crowds before ramming into the Ahlens department store. The driver escaped in the ensuing chaos, with people fleeing from the area.
Local authorities in the capital, where flags flew at half mast on buildings including the parliament and royal palace, said that 10 people including a child were still being treated in hospital on Saturday. Two adults were in intensive care.
A gaping hole in the wall of the store showed the force of the impact from the truck, which was removed overnight for examination by forensics experts, and dozens of people gathered there to pay their respects and leave flowers. Crown Princess Victoria was among them, laying a bouquet of red roses. "I feel an enormous sadness, I feel empty," she told Aftonbladet TV, urging Swedes to unite in their grief.
In a nearby open-air market, owners returned to abandoned fruit and vegetable stalls after a defiant message from the country's prime minister. "You will not defeat us, you will not govern our lives, you will never, ever win," Stefan Lofven, who described the assault as a terrorist attack, said late on Friday.
The attack was the latest to hit the Nordic region after shootings in the Danish capital Copenhagen killed three people in 2015 and put the country on high alert and the 2011 bombing and shooting by far-right extremist Anders Behring Breivik that killed 77 people in Norway.
Although Sweden has not seen a large-scale attack, a failed suicide bombing in December 2010 killed an attacker only a few hundred yards from the site of Friday's incident.
Swedish police said it was especially difficult to identify "lone wolf" attackers in an open, Nordic society. "It is very hard if it is a single individual who is not part of a wider conspiracy or a more organized planning," Anders Thornberg, head of the Sapo security police, told Swedish radio. "But we have to find these individuals as well."
Police in Norway's largest cities and at Oslo airport will carry weapons until further notice following the attack.
Vehicle Attacks
Several attacks in which trucks or cars have driven into crowds have taken place in Europe in the past year.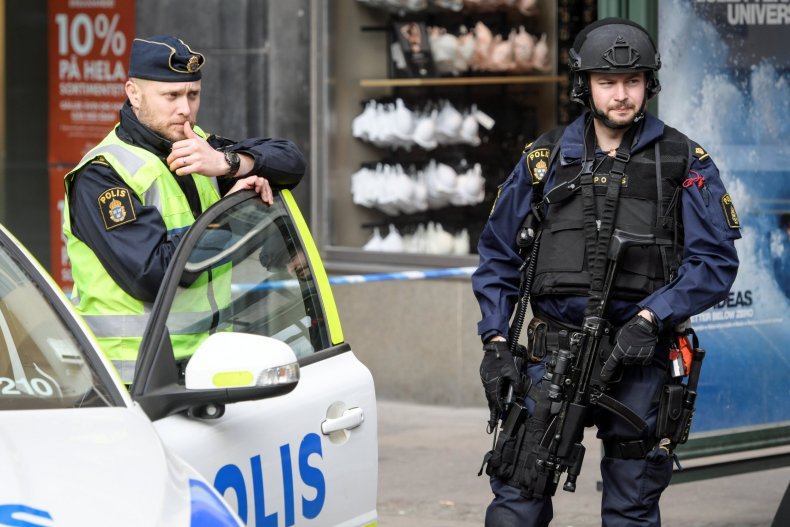 Al Qaeda urged its followers to use trucks as a weapon in 2010 and ISIS claimed responsibility for an attack in Nice, France, in July 2016, when a truck killed 86 people celebrating Bastille Day, and one in Berlin in December, when a truck smashed through a Christmas market, killing 12 people.
And last month, a man in London drove into pedestrians near Britain's parliament and then stabbed a policeman to death before being killed himself. Six people died in total.
In February U.S. President Donald Trump falsely suggested there had been an immigration-related security incident in Sweden, to the bafflement of Swedes.
Neutral Sweden has not fought a war in more than 200 years, but its military has taken part in U.N. peacekeeping missions in several conflict zones, including Iraq, Mali and Afghanistan.