Uzbekistan Set to Elect Its Second Ever President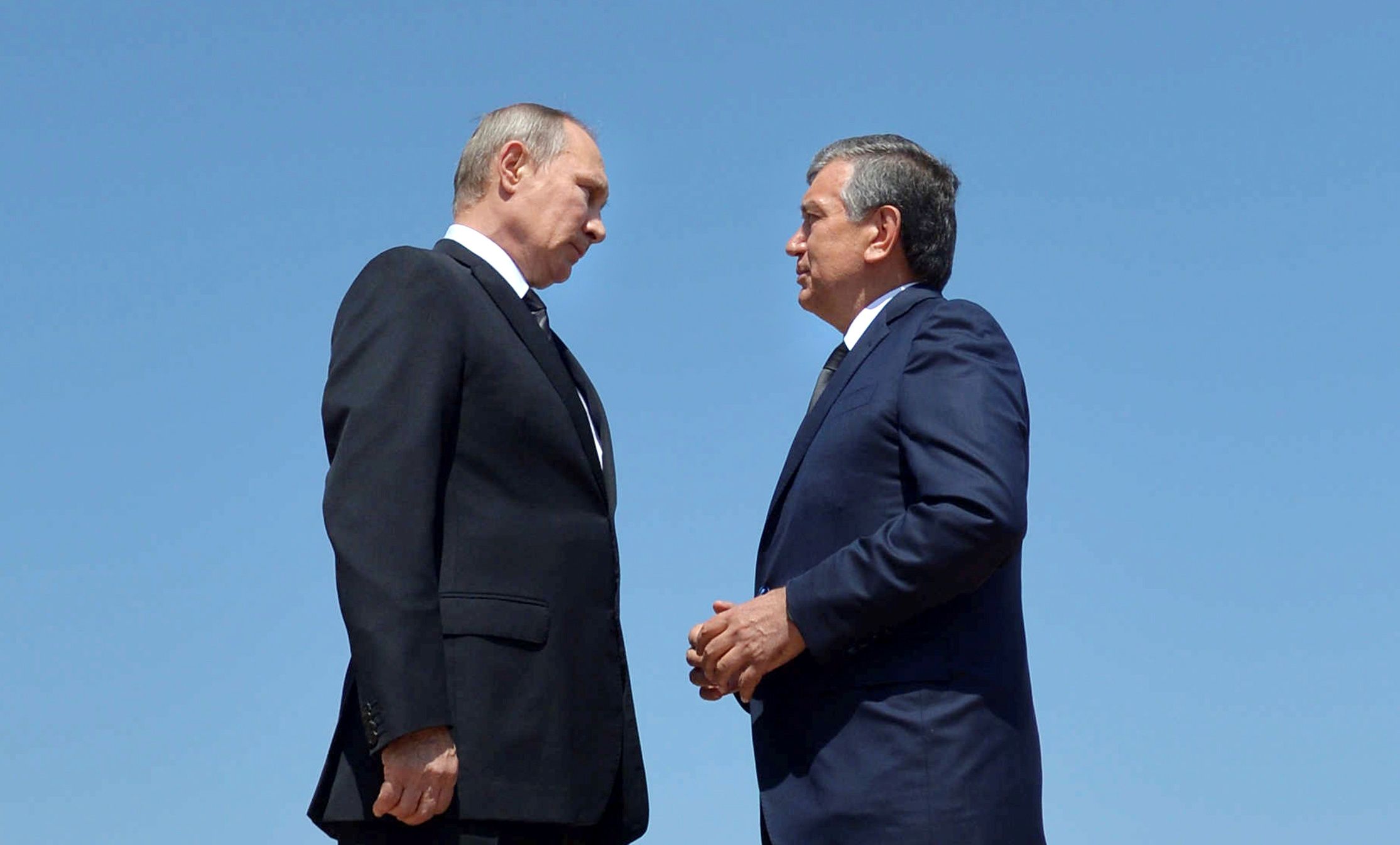 Uzbekistan is gearing up for its first election without the late Islam Karimov, who ran the country since before the collapse of the Soviet Union in 1989 until his death earlier this year.
Uzbek voters will cast their ballots on Sunday for the first time without seeing Karimov's name on the ballot. His 27-year reign saw him win numerous elections whose fairness was panned by international observers. The country's electoral commission vowed on Friday to "fully realise the electoral rights of voters," many of whom do not remember life governed by anyone but Karimov.
However, perhaps indicated by the fact that Karimov's official website did not change his biography to mention his death until two months after his passing, the leader's corporeal exodus is unlikely to bring an end to his political legacy.
The man widely expected to take the reins in the first transfer of power in modern Uzbekistan on Sunday is Karimov's prime minister Shavkat Mirziyoyev.
Mirziyoyev was appointed interim president shortly following Karimov's death, despite the constitution demanding that the speaker of the upper house of parliament do so until new elections are held.
Sanjar Umarov, a critic of Karimov, who served four years in jail following his attempt to form an opposition party, says Mirziyoyev's appointment as president is a foregone conclusion.
"I think election was already made on September 8 when he was appointed as interim president: what we see now can be called an imitation of an election," he says.
Umarov knew Karimov well, having been tipped as a possible rival for him in 2005, shortly before being sentenced to 14-and-a-half years in jail and granted amnesty in 2009, after international pressure on the government.
"We should compare Mirziyoyev with young president Karimov," Umarov says. "So much resemblance."
Mirziyoyev has behaved as Karimov's successor for over two months and has already met Russian President Vladimir Putin in a move indicating early that he will go on to lead Uzbekistan.
Other early signs that his administration would be a continuation of Karimov's policies are the reported similarity in their tough and brutish demeanor as well as the fact that Mirziyoyev has presided over the implementation of the most controversial policies of the Karimov regime—the annual cotton harvest.
As a major exporter of cotton, Uzbekistan would provide the rest of the Soviet Union with cotton by mobilizing students and public workers to pick it without pay, every fall. Karimov refused to privatize the industry and maintained the state-sponsored cotton harvest which Mirziyoyev oversaw both as a local official and later as minister of agriculture.
His opposition is far from formidable, as Mirziyoyev has the backing of the ruling Liberal Democratic Party of Uzbekistan, which, like its equivalent in other former Soviet states, is arguably a misnomer.
Mirziyoyev's three opponents all come from Uzbekistan's smaller and confusingly named parties, the Milliy Tiklanish Democratic Party, the People's Democratic Party and the Adolat Social Democratic Party.
Regional news website Center 1 even poked fun at the state of the election campaigns by the candidates, noting that while Mirziyoyev's posters showed him grinning under slogans of "a better future," his opponents were almost always stone-faced in their campaign material. In some cases the posters were so bland they even lacked a catchy slogan, save for the obligatory name of the candidate and the instruction to vote for him.
The local service of Radio Liberty even remarked on Mirziyoyev's apparently changed appearance, as if preparing for his presidential portrait, after he emerged at a recent meeting with Turkish President Recep Tayyip Erdogan sporting a new head of hair, devoid of any gray.
Mirziyoyev has also not wavered in his support for Karimov even in death, as he publicly planned and led the funeral procession for the leader, continuing to speak fondly of the man now known in Uzbekistan as the "First Leader."
What is more, Karimov is likely to be given an even more lasting tribute, as Uzbek authorities plan to convert the presidential residence into a museum to him, Russian state news agency Itar-Tass reported, citing sources from the government who did not wish to be named. His daughter Lola Karimova-Tillyaeva already said last month that she is planning to set up a museum to her father.
Analytics firm Verisk Maplecroft projects that Mirziyoyev's win and move to consolidate power is the most likely scenario.
According to senior analyst Camilla Hagelund, Mirziyoyev is likely to begin a process of consolidation of power, as well as a reorganization of ownership of business interests among the elite.
"Following consolidation, the business environment would return to the current status quo, whereby businesses and foreign investors are vulnerable to predatory behavior on the part of authorities and members of the elite," she says.