Uzbekistan Welcomes New President as Late Leader's Opponent Calls for Change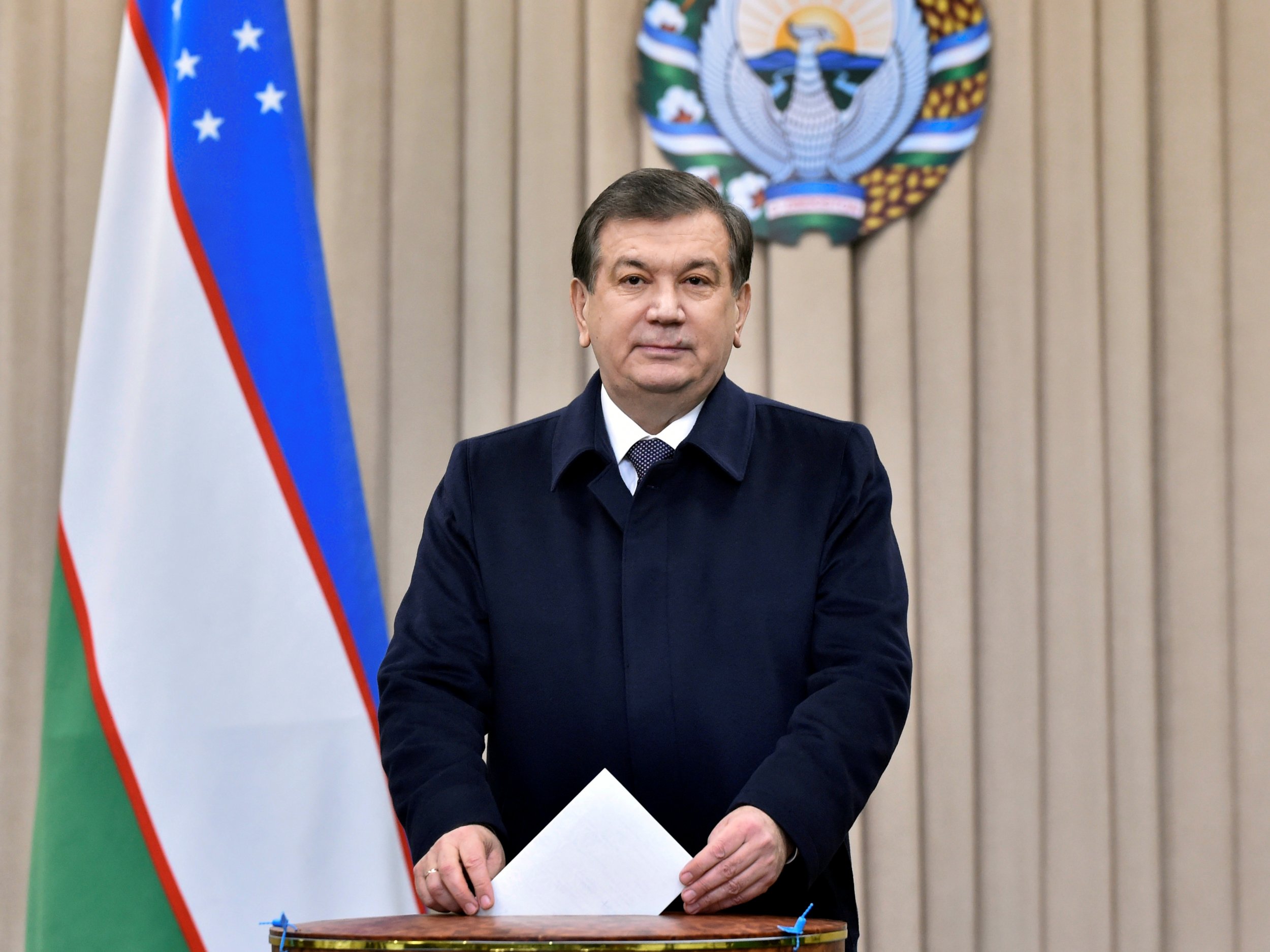 After the death of Uzbekistan's first president Islam Karimov in September, Uzbekistan has inaugurated a successor, Shavkat Mirziyoyev, who is promising to bring changes to the country's power vertical and fulfill the hopes of his people.
Karimov ruled the Central Asian country with an iron fist for a quarter of a century, before reportedly suffering a heart attack in August and dying in hospital. Now one of the late leader's most high-profile critics, Sanjar Umarov, who spent four years in jail after forming an opposition movement in 2005, is hoping Mirziyoyev breaks from Karimov's mould.
"The new president gave many many statements before he became president, promising to improve the situation, including fighting corruption, changing the system," Umarov, who now resides in the U.S., tells Newsweek. "The corruption issue is something we know about in Uzbekistan."
Transparency International ranks Uzbekistan 153rd out of 168 countries with regards to combating corruption, and Karimov's regime was characterized by its slow transition to a market-based economy from the days of the state-dominated Soviet economic landscape.
"We hope that he understands he should change the situation in Uzbekistan," Umarov says. "He knows if he does not he will be subject of many many dangerous things, because the regime is very dangerous also towards its ruler."
Umarov's bid to form an opposition movement after amassing a personal fortune in business over a decade ago was a rarity in Uzbek politics in 2005. But the events that unravelled afterwards suggest a story that is familiar to many aspiring post-Soviet reformers.
Charged with fraud after speaking out against a government crackdown on a largely unarmed protest, which killed more than 100 people in the city of Andijan, Umarov was sentenced to 14 years in jail. After immense international pressure for his release, he was granted amnesty in 2009 and fled the country. Although his Sunshine movement disintegrated after his conviction, Umarov remains optimistic that other young politicians, the new president included, can shift the tide of the Uzbek government.
"There is a young population inside government and parliament that wants reform," he says. "Big, big kleptocrats, some of whom, by the way are using foreign banking systems (want) to keep the situation the same. There is big, dirty money.
"I know because when I was in Uzbekistan and established political coalition Sunshine Uzbekistan many years ago we had many supporters from these kinds of young people in the government. It was a big hope that change will come and reforms will come."
Umarov met Mirziyoyev, whom he describes as "a man of action", in the early 1980s while the two were studying at the Tashkent Polytechnic Institute. He says the new president is comparable to a young Karimov, but he finds himself in a more precarious position as he enters power surrounded by senior officials appointed by and loyal to the late leader.
"Without fighting corruption, he cannot solve the social economic situation and these problems lead to radicalization, [they] lead to migration and destabilization of the country," Umarov says. "The danger to Mirziyoyev comes from not delivering this. Karimov had time on his side but for Mirziyoyev, it is more urgent he should make changes. The problem will become bigger and bigger."
Umarov warns that Mirziyoyev could end up "suppressed by corrupt figures around him" who will seek to exert their influence. What is more, Umarov believes that unless Mirziyoyev attempts to reform the country, he runs the risk of western sanctions, like the ones imposed on regime figures in 2005 following the protests at Andijan. 12 officials were blacklisted by the EU and the U.S. at the time, and Umarov claims Karimov came close to being ousted.
"At that stage I know it was a danger for Karimov, it was a big danger that he could be replaced or even killed," he says.
A bargaining chip for the West in pushing Mirziyoyev to open up the economy and introduce more separation between the state and private spheres are the frozen Uzbek assets seized by the U.S. Justice Department earlier this year.
The U.S. currently controls $850 million in what it suspects are corrupt telecom deals in Uzbekistan, linked to Gulnara Karimova, the late leader's daughter, whose celebrity meant she was once touted as his successor, but who has not been seen publicly since a family feud in 2014.
"Western governments have now the possibility to push for reforms," Umarov says. "The Department of Justice and European bodies did a great job. They found large assets and froze them. Now we know the new U.S. government is coming to the White House and they have a chance to resolve the case for the benefit of the victims of corruption and this will be a new standard to fight corruption worldwide."
"We hope that the new U.S. administration will use their possibility to push Uzbekistan's new government for reforms," he says. "Economic reforms and political reforms. The frozen assets can be returned to the Uzbek people when these reforms have been put in place."
Uzbekistan Welcomes New President as Late Leader's Opponent Calls for Change | World