VA Abortions Won't Hold Up to Scrutiny | Opinion
The following is a lightly edited transcript of remarks made by Jeff Charles during a Newsweek episode of The Debate about reproductive rights for women serving in the military. You can listen to the podcast here:
I think a lot of this is going to hinge on whether it is allowed by Congress. A lot of people are citing the Veterans' Health Care Act, Section 106, which essentially prohibits the department from funding or carrying out abortion procedures. I'm not sure how hot-button an issue this is going to be, because they are doing it in cases of rape and incest or the life of the mother — a lot of people on the pro-life side are willing to make those exceptions, some are not. But I think it's really going to hinge on that.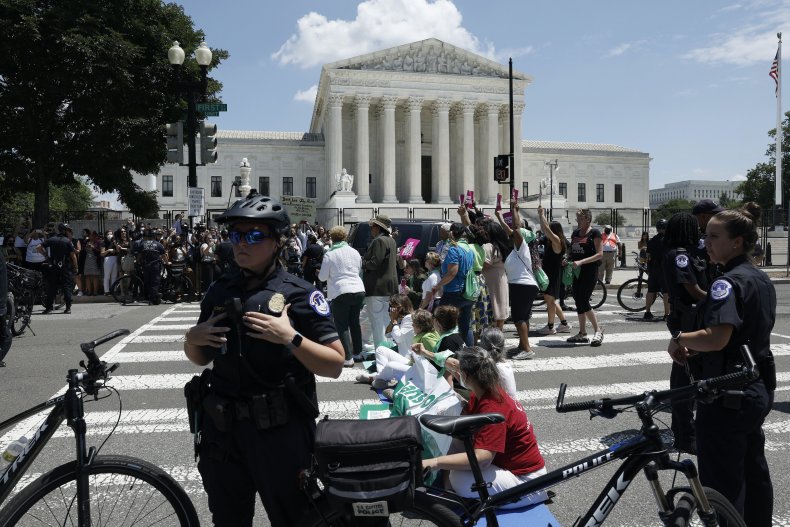 I mean, Republicans already said they're going to challenge it. So it will be challenged. I'm not sure if this is going to hold up. And I think when it comes to people in the pro-life movement, they want more of a [states' rights] approach to it. Now, I know there are some on the right who want a federal law basically banning abortions, but I think most on the Republican side want the states to decide.
They want the states to decide. And so they would see the the VA as a federal way to subvert that. This is an act of the federal government getting more involved; which, I mean, we expected with the overturning of Roe v. Wade. But I do think that this is going to be challenged. I'm not sure how long it's going to take, but I don't see this one standing up.
Jeff Charles is the host of "A Fresh Perspective" podcast and a contributor for RedState and Liberty Nation.
The views in this article are the writer's own.