VA Lacks Enough PPE For Potential Second Wave of Coronavirus, Top Official Claims
The top health official at the U.S. Department of Veterans Affairs (VA) has warned that the agency may lack adequate supplies of personal protective equipment (PPE) required in a potential second wave of the ongoing COVID-19 pandemic.
Dr. Richard Stone, the executive in charge of the Veterans Health Administration, told a hearing of the Senate Veterans Affairs Committee on Tuesday that the VA's current 30-day supply of PPE is inadequate and will need to at least double to handle a surge of cases in a second wave of the pandemic.
"I believe that we need to move to a 60-day supply," Stone said. "I believe that for a full second wave we'll need an additional six-month supply."
The doctor added that a second wave, if it happens, will present additional challenges due to uncertainty surrounding the course it could take, with the only previous example of a similar pandemic occurring over 100 years ago.
"The surge is a complete unknown," Stone said. "All we have to go by is what happened in the fall of 1918 with the influenza pandemic where the second wave had a dramatically greater mortality than the first wave."
More than 16,000 VA patients and over 1,600 employees have been diagnosed with COVID-19 since the current pandemic began, resulting in the deaths of 34 employees and around 1,400 patients.
Despite difficulties in acquiring supplies, Stone said that no VA facilities had run out of PPE during the pandemic. In response to a question from Senator Mazie Hirono (D-Hawaii), he insisted that inadequate PPE had played no role in VA health care workers contracting the virus.
"To suggest that we have somehow endangered our personnel is just not borne out by the facts," Stone said.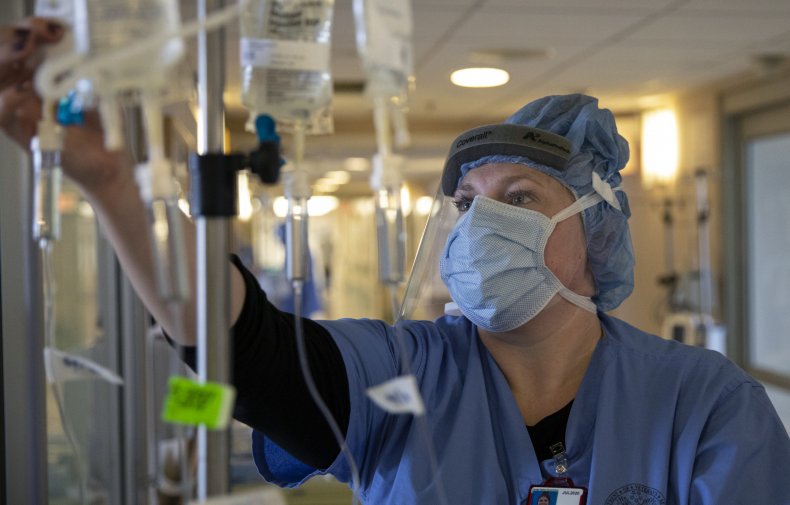 Stone said that supply chain issues were responsible for the VA's struggles in acquiring PPE and other supplies, cautioning that the "just in time" approach that had previously been employed to procure supplies was no longer viable.
"COVID-19 has forever changed the world's approach to medical supply," said Stone. "The pandemic forced us to recognize that we cannot depend on the global supply chain to equip VA just in time in a future disaster."
Earlier on Tuesday, Veterans Affairs Committee Chairman Jerry Moran (R-Kan.) and Ranking Member Jon Tester (D-Mont.) sent a letter to President Donald Trump asking that VA Secretary Robert Wilkie be added to the Defense Production Act Committee, which could help provide solutions for issues in the supply chain.
"Global scarcity and elevated demand for personal protective equipment and other medical supplies have caused significant disruptions in the VA's primary health care mission to serve over 9 million veterans," the senators wrote.
"The federal government must ensure that the VA can continue to provide this care, starting with providing the VA with the means to ensure its medical facilities are stocked, and staff is appropriately equipped," they added.
Newsweek reached out to the VA for comment. This article will be updated with any response.
The graphic below, provided by Statista, illustrates the U.S. states with the most COVID-19 cases as of June 9 at 4:30 a.m.