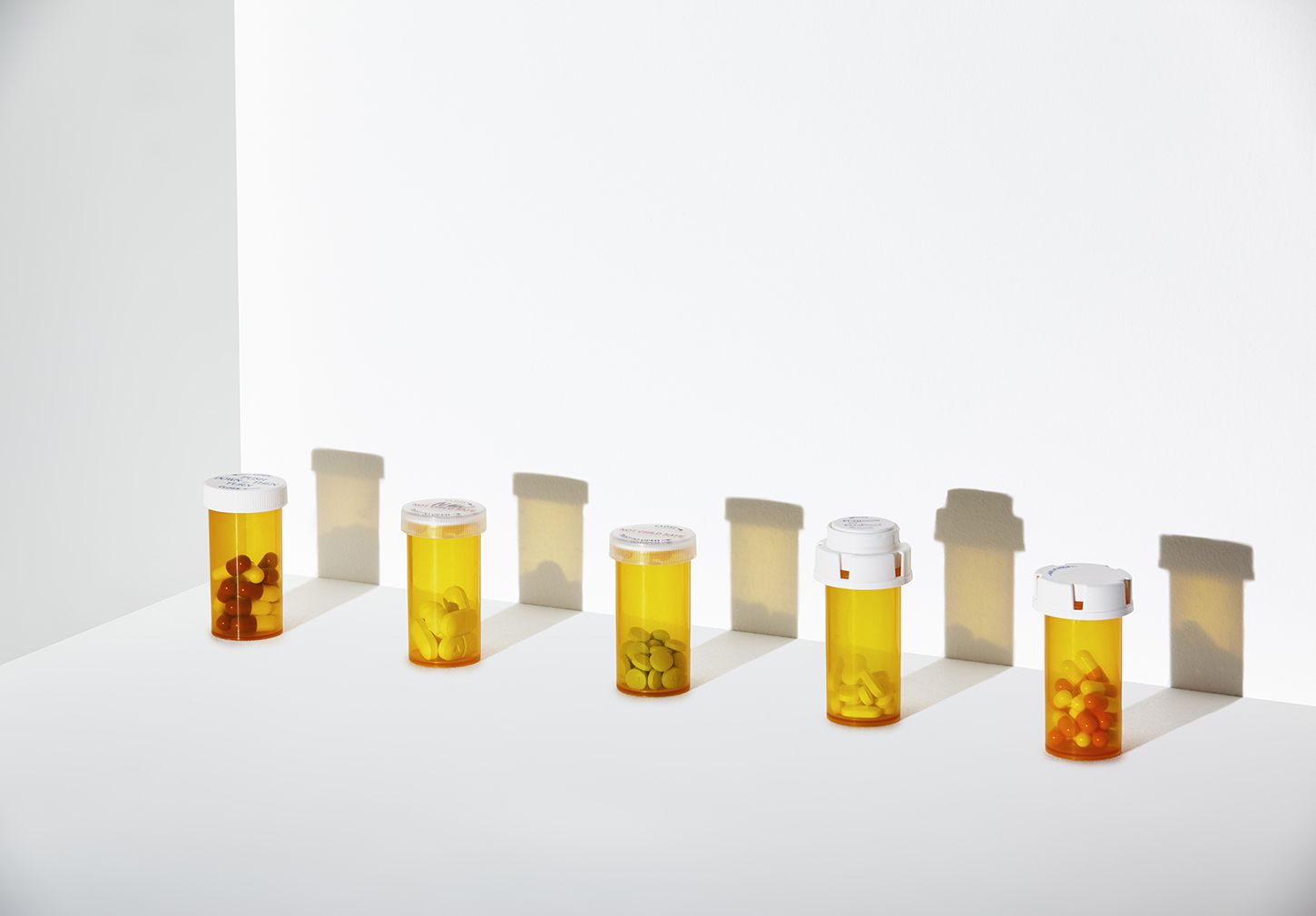 Mike Stevens had his whole future ahead of him when, as a young Marine in the 1970s, he was chosen to join a dozen other elite athletes in the "All-Marine" track-and-field team. At 6 feet 2 inches and 155 pounds—nearly his weight today as a 60-year-old pain-wracked man so hobbled he sometimes needs help dressing himself—he was already a legendary high-school track star in his hometown in Southern Indiana; he was in Hoosier country, after all, where high-school sports is akin to religion and its heroes are worshipped as gods. He shattered school records in the 400 and 800 meters, middle and long-distance relays, cross-country, low and high hurdles and the triple jump, 15 in all, with his 800-meter record still standing decades later. (He requests that his identity be disguised because he fears retaliation and a denial of services from his local VA if he speaks publicly.)
"I was a golden boy," he recalls. He was based at Camp Pendleton in California, but he also toured the country and the world with his fellow superstar athletes, the best of the best drawn from the ranks of perhaps the toughest and strongest military men in the world. (With no wars calling him to combat duty, he also worked in the Marines' PR shop, paving the way for his years working as a sports reporter.) His displays of athletic prowess in track exhibitions and competitions had a patriotic goal: to recruit young people to join the corps. There was little question in anyone's mind, including his own deepest ambitions, that Stevens was a potential Olympic champion. At 20, he had already blazed his way to 1:47 in the 800 meters, less than four seconds away from the world record at the time, six seconds today. He was close to joining the Olympics trials in 1976, but the competition for slots and Olympic gold was so steep in his event that he chose instead to get married that year. There would always be another Olympics.
But he never got the chance. On a long training run in 1977, as a cross-country champion, his spikes caught in the root of a tree, and he flipped over, one leg twisted behind him as he blacked out. When he awoke, he found he'd been carried to a dispensary to be treated by a Navy corpsman. Stevens knew that all he needed was ice for his knees, but the corpsman insisted on placing him in a whirlpool instead, weakening his damaged knees to such an extent that he spent nine months in a leg cast. It was the first, but hardly the last, time that the military, and later the VA, inflicted inept care that wrecked his life for decades. Discharged in 1978, his Olympic dreams shattered, he sought a new path for himself as a sports writer and editor, teacher, coach, landscaper and eventually a taxi driver, while returning to his family farm a few years ago.
Every four years since leaving the military, he is reminded of all that he lost, but he still can't help watching the 16 days of Olympic track. "I am a pathetic mess during the Olympics," he says. "I understand the extreme sacrifices to realize their dreams: That was me 40 years ago." He returned to coaching in the mid-1980s, and at the end of each season, he took on his young athletes: By himself, he outscored the entire team in all events, only losing a few races. Yet his pain only mounted over the years, causing residual damage as he shifted his gait to compensate for his damaged knees, causing chronic pain in his hips and accelerating degenerative disc disease in his back, all worsened by pinched nerves and debilitating headaches.
But he managed to work and start a family until the pain got so great that he turned to the VA for help in 2001. Like others who just followed doctor's orders to their everlasting regret, he underwent a dubious knee surgery to scoop out extra cartilage that only made his pain far worse. For the first time, he began taking opioids for pain at the urging of his doctors, and by 2016, he was using 30 mg of morphine three times a day, an acceptable upper limit (90 mme—morphine milligram equivalent) even under the reductionist VA and Centers for Disease Control and Prevention guidelines focusing on dosage. But those guidelines have been further distorted in practice, helping to drive up suicides while ignoring the individual patient's costs and benefits of using opioids, according to doctors and researchers who aren't drug company shills, such as the University of Alabama's Dr. Stefan Kertesz. Indeed, national opiate deaths have skyrocketed while the actual number of legally prescribed opiates has fallen since about 2012, accounting now for only about 15 percent of opiate deaths. Kertesz argues against the new draconian restrictions: "Further aggressive focus on prescription reduction is likely to obtain diminishing returns while creating significant risks for patients."
Before the VA's opioid cut-off earlier this year, Stevens says, "They gave me my life back. I was active again." By the time his pain medicine was taken away, he had stayed on the same dosage for nearly a decade, never showed any of the signs of drug addiction and gained meaningful, consistent pain relief from the medication over many years. In sum, he was challenging with his own life experience some common myths about these admittedly dangerous medications as overwhelmingly addictive for chronic pain patients and nearly useless in the long run; even so, the risk of overdoses, hypersensitivity to pain, misuse leading to addiction and even cardiac arrest remains significant for those on high doses. (Another apparent misconception, the role of legally prescribed opioids as a pathway to heroin, has been challenged in a nuanced way by science writer Maia Szalavitz in Scientific American and other experts: "75 percent of all opioid misuse starts with people using medication that wasn't prescribed for them," but the aggressive marketing of opioids for all forms of chronic pain meant that the nation was awash in the pills starting in the late 1990s.)
For Stevens, the pain medication meant that in 2003 he was able to return to coaching in his late 40s at the small-town high school where his athletic fame had never faded away. Dressed in red, white and blue shorts, a stopwatch draped across his blue shirt during afternoon workouts, his motto for his young athletes was: "I'll never ask you to do what I'm not willing to do." And he wasn't kidding: He'd grab the pole for the vault, run down the track, demonstrate how to plant the pole, rock back, do a handstand with the pole—and sail over the bar. Whether jumping over hurdles or racing across the field to urge his charges to pick up the pace on the track, Stevens kept in motion whenever he could, inspiring another generation of potential track stars, including a few of his own kids. Looking back, he realizes now, "I was a poster boy for opioids," camera-ready for a direct-to-consumer TV commercial that no regulatory agency could ever permit—for good reason. In 2012, he left coaching and returned to his small farm as a single dad to a 27-year-old developmentally disabled son and a 12-year-old boy, with his two other adult offspring flourishing in their own careers.
"Until now, the doctors were understanding," he says, but all that changed when the VA's updated guidelines reached his local hospital in January and crushed the life he once knew. His new doctors, towing the VA line, pressured him to undergo a full knee replacement, promising with that surgery and free of morphine, "You're going to feel like a million bucks!" But having experienced at least two botched surgical procedures at the VA—including one on his upper GI tract that left his throat permanently irritated—he was wary of any further interventions. "My fears of the VA operating on me have grown ten-fold," he says, but that made appear to them a recalcitrant patient. As they weaned him off painkillers, his pain escalated to intractable levels that made it often impossible to get out of a chair or snatch little more than two hours of sleep a night. But his new nurse practitioner mocked him over his round-the-clock agony, he says. "You need to man up," she told the ex-Marine and champion athlete.
They enrolled him in what the VA calls "pain management," but which he says was actually little more than a regular group meeting where the patients handed over their pills for careful counting, like criminals on parole. "They treated me like a drug addict," he says. "It was demeaning and insulting." They also urged him to drive the long miles to the hospital each week to take part in yoga and other alternative therapies that he knew his body was too frozen by pain to ever do. When they steadily reduced his dosage based on the VA guideline's assumption that virtually all chronic pain patients either are—or were doomed to become—addicts, he asked if he could be placed on the opiate replacement medication for addiction, Suboxone. "No, you're not an addict," one clock-punching health staffer told him, despite the proven modest benefits of its off-label use with chronic pain patients. "You people don't give a shit about me, and you don't know what my situation is in my personal life," he eventually dared to tell them. He has kept quiet since then. "They will intimidate you and literally coerce you into shutting up," he observes.
Soon enough, without his meds, he found that he couldn't stand at a stove and cook for his sons, go shopping, run the laundry or do any of the vigorous chores around the farm he once did, from feeding animals to shoveling manure. Just recently, his mentally challenged adult son had to guide him to the bathroom to help him shave and Stevens was so stiff he needed his son's help to put on his own clothes. He gets by on his $1,100 a month VA disability benefits, and his days and long nights consist largely of shuffling between his bed and recliner.
Some months ago, the lure of illegal drugs called to him when he learned that his next-door-neighbor sold pot, and then discovered he could get pills from him, too. Bed-ridden now most of the time, Stevens was tempted by the opportunity to take various kinds of diverted prescription pill to alleviate pain and do some work around the house. He got Lortabs, which are opiates mixed with Tylenol, then some morphine, but he uses them sparingly. "I have resorted to the black market for relief," he says. "I can't afford what I need to function well daily, but I get as many as I can and save them for days that I know will be busy, or important enough to be presentable." With a morphine pill like ones he used to take when they were legally prescribed to him, he recalls he took one at 7 p.m. and did an array of chores all over the house and farm he had let slide for months. Then he waited more than a week to use his one remaining morphine pill to do some more work.
These days, the once-robust athlete and coach is so wracked with pain that he is bent far over, grasping a cane and looking like some old man he can't recognize in the mirror. "You don't know what it's like to look into the eyes of your 12-year-old, -foot-3-inch son by peering up at him with a cane in your hand," he says. He's thought about suicide, and called the veterans help-line a few times, but, he says, "I have a strong faith that dismisses such thoughts."
He adds that there are only a few other things that keep him from killing himself, although he feels he'll likely be dead in three to five years from now. "I'm a single dad and I can't leave my kids stranded. If I kill myself, the life insurance doesn't pay out for suicide. And I ain't letting the bastards win."