The U.S. Department of Veterans Affairs (VA) has begun a clinical trial of a potential coronavirus treatment for men, utilizing a drug typically used to treat advanced prostate cancer.
The drug degarelix, also sold under the brand name Firmagon, was approved as a prostate cancer treatment by the FDA in 2008. It works by acting as a powerful but temporary blocker of testosterone, which is thought to fuel the growth of prostate cancer. The drug is being investigated as a coronavirus treatment because testosterone is also believed to aid in the production of the protein TMPRSS2 in lung tissue, which the virus uses to penetrate lung cells.
The double-blind trial began Friday and will measure outcomes for 200 male veterans with COVID-19 who are randomly given either a single injection of the drug, which lasts for 28 days, or a matching placebo instead.
"Veterans who have contracted this virus are in need of immediate care," VA Secretary Robert Wilkie said in a statement. "This trial is an important step in advancing knowledge of a potential treatment for those infected with COVID-19. We are here to do everything in our power to preserve and protect life."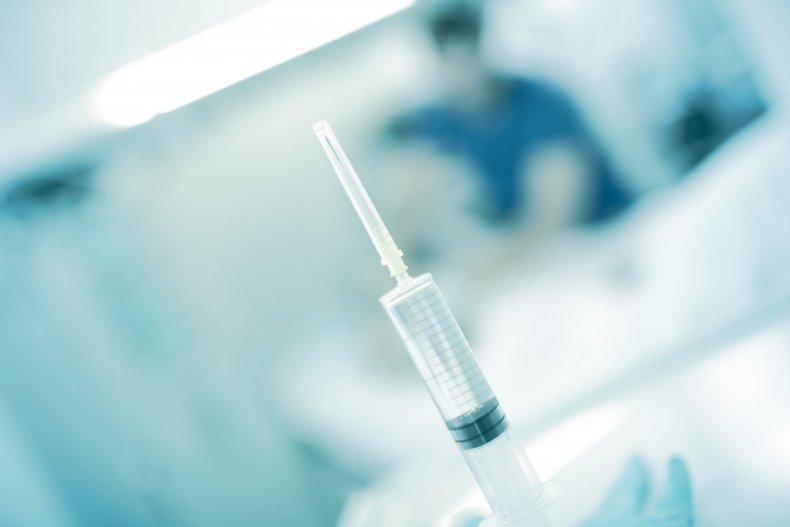 Researchers say the drug is not a viable treatment for women because it helps TMPRSS2 be produced in female bodies, potentially increasing the severity of the disease instead of improving it.
Women and men contract the virus at similar rates, but COVID-19 is believed to be significantly more deadly for men. Health experts are not certain why, although some believe genetic differences in immune response could be key, while sex hormones could also play a role.
The degarelix trial is expected to conclude in about four months and is being administered at sites in California, New York and Washington state. It is one of several VA trials currently underway, including one testing the experimental antiviral drug remdesivir as a COVID-19 treatment.
As of Friday, VA reported 11,897 COVID-19 patients under their care, with 985 patients having died due to complications of the virus. A majority of 8,829 patients had already recovered from the disease. Many VA patients are at higher risk for serious complications since they tend to be older and may have other chronic medical conditions.
The agency is believed to be especially well-equipped to handle COVID-19 research, with existing infrastructure that could help quickly launch the clinical trials needed to develop any potential medications or vaccines.
"VA research is embedded in the largest integrated health care system in the country," said Dr. Rachel Ramoni, VA's chief research and development officer. "We're in a position to do things that no one else in the world can do to improve the health of our Veterans, the country, and the world."
Newsweek reached out to the VA for comment. This article will be updated with any response.