VA Settles Case of Vet Drugged to Death with $2.3 Million Payout, but Denies Negligence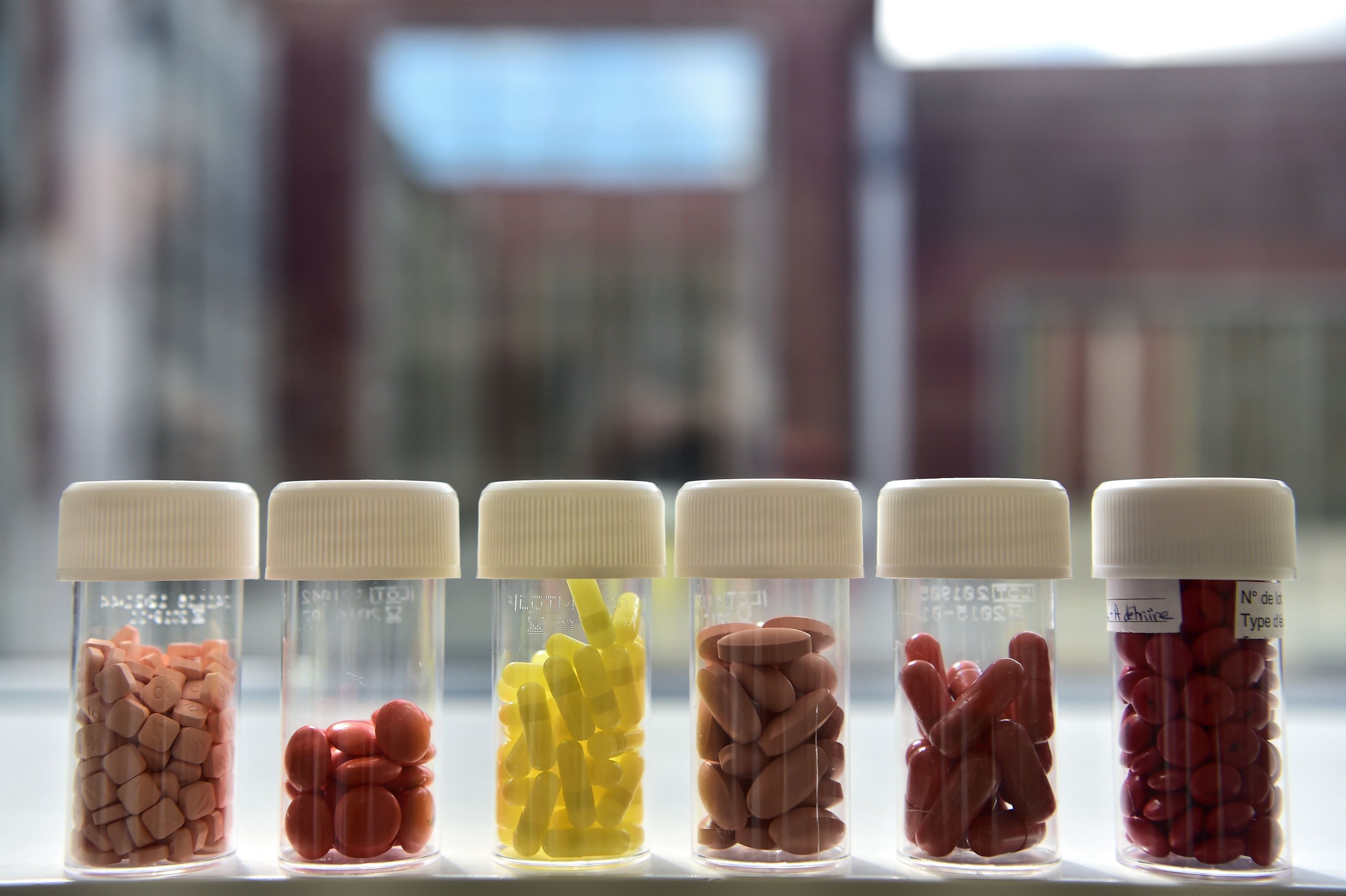 In a federal courtroom in Madison, Wisconsin, last week, a judge accepted one of the largest Department of Veterans Affairs' malpractice and wrongful death lawsuit settlements—totaling $2.3 million—with the family of Jason Simcakoski, the Marine Corps veteran who died from a barrage of 16 different opiates and other risky sedating drugs in August 2014 prescribed for him at the Tomah, Wisconsin, VA hospital. Newsweek recounted the tragedy in its recent cover story on how the VA fueled the nation's opioid epidemic and killed thousands of veterans. Yet despite officials at various times admitting to the many failures at Tomah, the VA denies that its deadly overdrugging of Simcakoski and the staff delays in trying to resuscitate him—it took them 10 minutes to start CPR and nearly a half-hour to find a defibrillator in the hospital, according to a VA investigation—were in any way negligent. And though Simcakoski's death was perhaps the best-known fatality linked to the VA's recent wait-time and overmedication scandals, the VA delayed for nearly a year offering any meaningful response to the family's complaint filed with the department, an administrative response that meant they had to go outside the VA to the federal courts last year to win a settlement.
Critics of the VA say all this fits a broader pattern of it using every legal weapon at its command to protect an institutional culture of delay, cover-ups and obfuscation, all worsened by a common practice of shielding dangerous clinicians (as exposed by USA Today in mid-October, which prompted the VA to promise reforms).
"Honestly, this wasn't about the money," says Simcakoski's widow Heather, who now has to raise her 15-year-old daughter by herself. "We don't need it. What happened was wrong and it's about holding the VA accountable."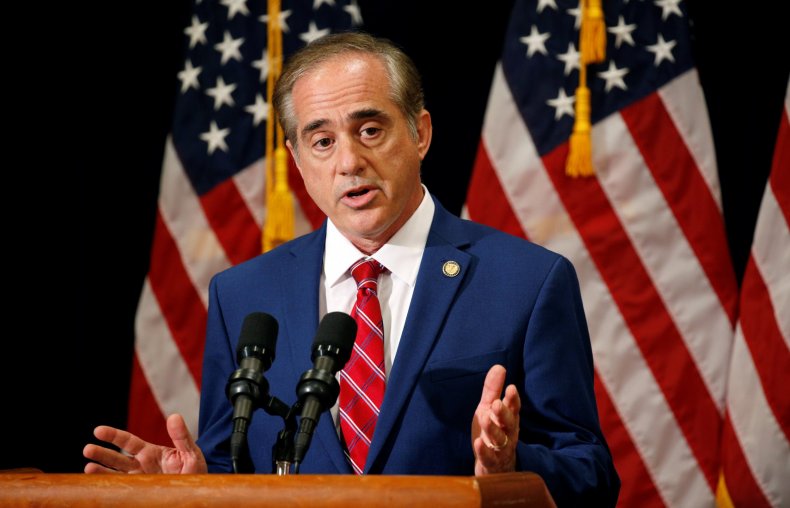 VA Secretary Dr. David Shulkin and his press team declined to answer Newsweek's questions about the settlement, but a spokesperson did provide a brief statement: "Resolution of this case will hopefully provide some closure and security for Mr. Simcakoski's widow, minor child, and parents, but VA also recognizes that there is nothing that can replace this family's loss of a father, husband, and son."
The VA and its doctors face little in the way of strong deterrents or stiff penalties for malpractice: Its clinicians aren't personally liable for medical errors, and the federal government doesn't pay punitive damages on claims against it. But it does pay out a lot for the VA's mistakes—$200 million in wrongful death cases for less than 1,000 cases from 2002 to 2012, the Center for Investigative Reporting found in 2014. Payments—and actionable deadly mistakes—have increased since then. The VA's legal settlements more than tripled between 2011 and 2015 to $338 million, mostly for malpractice lawsuits, the New York Daily News reported last year. The VA spent $848 million in payouts, largely for medical mistakes, through that same five-year period. That included a settlement for the family of a depressed Gulf War veteran, Brian Campeau, who suffocated to death after an electroshock therapy; he then struggled to breathe for 16 hours while clinicians struggled to figure out how to insert a breathing tube.
At least Campeau's family got paid for their tragic loss, even if the VA didn't acknowledge wrongdoing and the staffers who failed him were never disciplined. Tracy Eiswert doesn't even have that satisfaction as she's fought to have her malpractice lawsuit heard since her husband, Scott, shot himself to death in 2008 after being denied benefits, a PTSD diagnosis and competent care by the VA. His benefits, now worth $1,500 a month—and a belated diagnosis of PTSD—were eventually awarded to his family, along with an apology from VA officials, while she still hasn't gotten any settlement.
After the first claim Eiswert filed in 2010 was denied by the VA, she turned to federal court in 2011 with a new federal lawsuit, but the impoverished widow has endured years of legal objections based on arcane Tennessee statutes designed to limit malpractice lawsuits—all amounting to what her attorney, Cristobal Bonifaz, has described as "unbelievable malfeasance" by the VA. (She can only afford to pursue the case because he's soldiered on against the agency through a contingency arrangement with his client.) "It has been eight years of torture for Tracy and her family without the VA ever denying liability."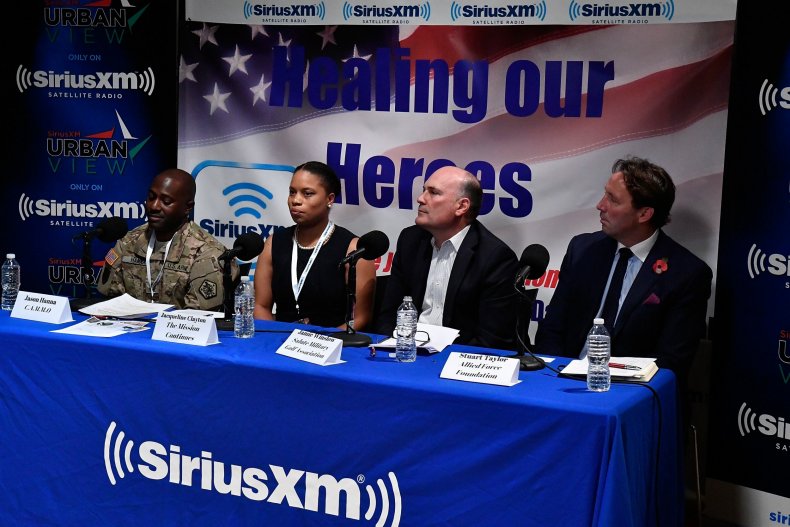 Recalling the way her husband went into a tailspin of depression as he filed appeals over and over again that didn't meet obscure VA paperwork objections, she declares, "They're doing to me the same things they did to Scott when he was alive."
At one point, she says, the VA granted her an extension to file an appeal of the VA's denial of her claim in federal court, then claimed that the same appeal should be dismissed because it violated Tennessee's statute of limitations for malpractice claims. The VA's lawyers later said the lawsuit should be dismissed because the local attorneys didn't file a one-page attachment declaring that they themselves hadn't been sued for malpractice, a requirement later struck down by a court in another case.
That has been followed by nearly five years of costly battles in state and federal appeal courts over a technical issue so arcane and absurd it surely must be a satiric fabrication. "All I'm asking is for a chance to argue my case on its merits, not on technicalities," Eiswert pleaded after nearly a decade of waiting for justice from the VA for her husband's suicide. That tragedy, her fragile emotional state and her economic desperation have all wreaked havoc on her entire family.
These days, she's using most of the cash from Scott's life insurance policy to help pay for expensive psychiatric hospitalizations and other unsuccessful mental health care for her youngest teenage daughter, who is suffering from PTSD, deep depression and multiple suicide attempts after her father's death. The girl has also been re-traumatized by some other family suicides, including by Tracy's half-brother. "Just two weeks ago, she tried to kill herself," she reports. "I feel like I'm all by myself trying to save my daughter's life.
All the while, she says: "The VA has really dragged this out. They keep twisting the knife."