VA Officials Accused of Using Trump-Era Law to Target Low-Level Workers and Whistleblowers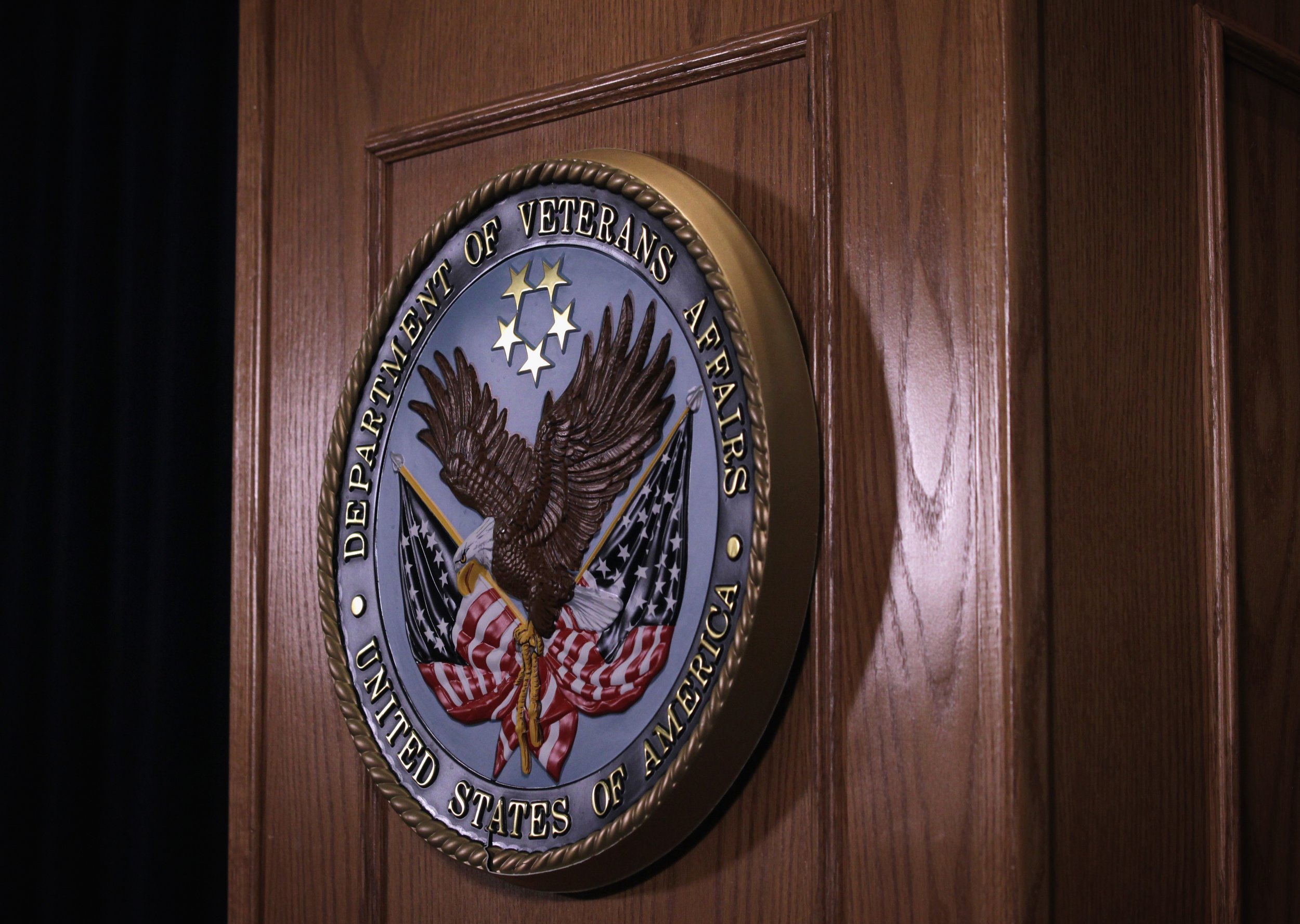 Amid senior leadership turmoil, substantial job vacancies and a new report that shows prescription practices may be hindering suicide prevention efforts, congressional members expressed concern Tuesday that the Department of Veterans' Affairs was using a recently passed law to target agency employees.
Passed last year, the VA Accountability and Whistleblower Protection Act was intended to remove federal barriers to fire inadequate performing employees. But members of both parties suggested in a hearing that in reality it was being used to create a two-tier system within the VA that unfairly punishes rank-and-file employees while protecting senior leadership that largely remains in place.
"I have real concerns with how the VA is using the tools that Congress provided in the accountability act," said Democratic Representative Mark Takano, of California. "Of the 1,096 removals of the first five months of 2018, the majority of those fired were housekeeping aids...this has contributed to the fact that there are currently over a dozen medical centers with housekeeping vacancies...I find it hard to believe that there are large numbers of housekeeping aids whose performance is so poor that it cannot be addressed."
Takano pointed to lackluster management practices, citing the fact that only 15 of the 1,096 VA employees removed from their jobs in 2018 were in management positions. Meanwhile, the American Legion, one of the oldest veteran advocacy groups in the United States, told Newsweek that they are currently tracking over 33,000 vacancies within the Veterans Health Administration (VHA), which represents a staffing deficit of almost 10 percent of their overall workforce.
"By not adequately staffing VHA, VA's capacity to serve veterans suffers and forces more veterans to seek healthcare in the private sector at greater cost to the American taxpayers," said Joseph Plenzler, an American Legion spokesman. "We strongly urge the Department of Veterans Affairs to fill these vacancies with highly qualified healthcare providers as quickly as possible. Our veterans deserve it and our overstretched VA employees deserve it."
On USAJOBS, the official U.S. government website that lists civil service job openings across federal agencies, Newsweek found that only 4,202 jobs were listed at time of publication.
Acting VA Secretary Peter O'Rourke told House members that changing internal VA culture would facilitate improved VA accountability and whistleblower protection. "[Change] must be encouraged and sustained by leaders who embrace accountability and focus on a productive workplace that empowers their employees," he said.
O'Rourke rebuffed questions and allegations from House members that the turnover rate at the VA was any different than private sector companies, indicating that over the past three fiscal years, the rate of turnover did not dramatically impact the VA workforce.
"When we look back at 2014 and forward, you don't see a significant difference from year to year in unrealistic firings or removals of any category of employee," said O'Rourke.
Currently, the VA has been without a secretary for 110 days since President Donald Trump ousted David Shulkin from the cabinet position in March. Current Trump VA nominee Robert Wilkie was promoted to serve as interim secretary in the aftermath of Shulkin's departure and during the controversy surrounding another Trump VA nominee, U.S. Navy Rear Admiral Ronny Jackson, who formerly served as the White House physician to Trump and President Barack Obama.
O'Rourke fell under sharp bipartisan criticism in June after a public spat broke out with VA Inspector General Michael Missal after O'Rourke tried to pull rank on the federal watchdog after Missal's office said the VA's Office of Accountability and Whistleblower Protection did not provide requested information.
In a letter, O'Rourke told Missal: "I am your immediate supervisor. You are directed to act accordingly."
Congressional members quickly reprimanded O'Rourke for his failure to fundamentally understand the role of the inspector general.
O'Rourke said Tuesday: "It's unfortunate" that the scuffle took place within the public eye and said he would comply with all current and future requests from the VA inspector general.
"It is critical we continue to ensure the accountability law is implemented as intended. This law, which was signed by President Trump a little more than a year ago, has led to major changes at VA," said House Veterans' Affairs Chairman Representative Phil Roe (R-Tenn.), in a press statement to Newsweek. "Still, we must continue our efforts to transform the department and make sure it is adequately serving the veterans who dutifully served our country."
The congressman said he spent Monday reading letters from VA whistleblowers that felt that had been retaliated against by VA leadership.
O'Rourke said that listening to whistleblowers concerns and conducting both internal investigations or conflict resolution was key to putting fears of retaliation to rest in response to a question from Representative Roe.
J. David Cox, president of the American Federation of Government Employees, gave a scathing testimony to House members, claiming that the new law has led to low morale and fear of "politicalization" among the VA workforce.
"Due process and having those checks and balances is the way we avoid having a politicized federal workforce, and now when [we] have employees who can be fired at will," he said. "I think it creates fear, and when you have fear in an organization, you never have the best performance."
The American Federation of Government Employees is a union that represents 700,000 federal and D.C. government workers nationwide and overseas, with approximately 250,000 of them employed with the VA.
"This law provided the secretary with the tools needed to bring true accountability to the VA and simultaneously provided protections for brave whistleblowers; however, if the authority this law provides is not properly used VA will never live up to its full potential," Representative Roe said in the press statement to Newsweek .