Mom Sues New York School District for Ejecting Unvaccinated Teens: School is 'Asking Me to Go Against Everything I Believe In'
A New York mother has taken a school district to court after her two children were removed from class because their vaccines were not up to date.
Marina Williams claimed the Orchard Park School District broke the law by not allowing her children to be exempt from vaccinations for religious reasons. Her two children, ages 13 and 15, have been out of school for two months after they moved from West Seneca to Orchard Park, a Buffalo suburb, in October, reported WIVB.
Williams said her children were granted a religious exemption when they were in the West Seneca School District, but were denied it by Orchard Park.
"The Orchard Park school system is asking me to go against everything that I believe in and my faith," Williams told WIVB. Williams said her religion prohibits putting foreign substances into the body, including drugs, alcohol and vaccines.
According to state law, vaccines do not need to be administered to children if a parent or guardian's "genuine and sincere religious beliefs" are contrary to immunization.
Williams said she was not part of the anti-vaccine movement and had never had to justify why her children should not be vaccinated. "I've never had a vaccine before. My mother, my sister, my aunt, haven't either. To me, that was just a given," she told WVIB. "I've never had to defend it before."
According to court documents filed in Erie Supreme Court by lawyer Frank Housh, both of Williams's children had an "exceptional academic record and no health problems" when they were removed from school.
The girls will not be allowed to return to school until the situation is dealt with by the courts. Williams and Housh are reportedly appealing to the Commissioner of Education, although the process could take as much as eight months to finalize.
The suit claimed that the school district had made no alternative educational arrangements for the children and made no "allowance for receipt of homework, tutoring, distance learning, or any alternative accommodation."
Housh added: "These children don't have to be vaccinated if they have a legitimate religious reason not to do that. The law says they have to be educated, they are refusing to do that."
The lawsuit also alleged that the district had "harassed Williams by phone, threatening to call Erie County Child Protection Services and have the children removed from her custody."
In a statement, lawyers for Orchard Park School District told WVIB: "A school district has no duty more important than protecting the health, safety and welfare of its students and staff.
"Ensuring the immunization requirements under New York state law have been met is critical to carrying out this duty. Because this matter is now before the court, it would be inappropriate to comment any further at this time."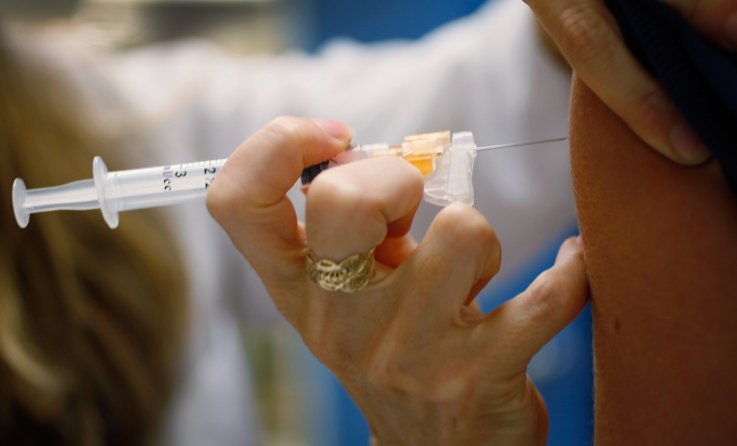 Mom Sues New York School District for Ejecting Unvaccinated Teens: School is 'Asking Me to Go Against Everything I Believe In' | U.S.