Anti-Vaccine Movement: Religious Objections, Once Rampant Across the Country, Suddenly Plateau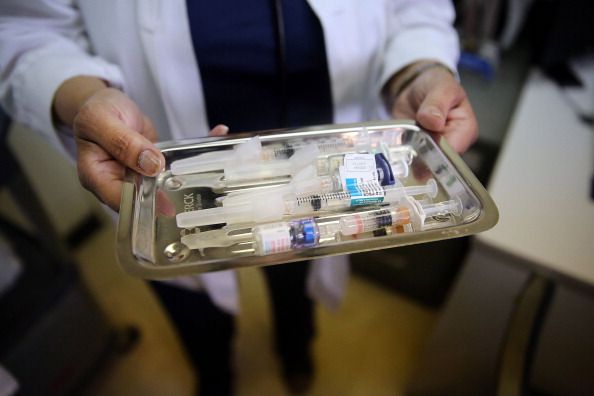 Is the anti-vaccination movement nearly over?
Vaccinations are in most cases required for children to enroll in school, but the laws exist at the state level. Doctors at Emory University in Atlanta analyzed the country's kindergarten-entry vaccination records from the school years between 2011 and 2016. They factored in data on the number of nonmedical exemptions and the level of difficulty associated with getting those exemptions in different states. That data showed that while nonmedical exemptions were on the rise up until 2013, by 2016 they had leveled off. A paper explaining the findings was published in the journal Open Forum Infectious Diseases.
According to the Centers for Disease Control and Prevention, all states offer medical exemptions. Nonmedical exemptions, however, refer to religious or philosophical objections. They've often been used by parents who fear, incorrectly, that vaccines will cause their children to develop autism or other medical complications.
Anti-vaxxers are responsible for, among other things, the nation-wide surge in measles, as outlets like ScienceAlert reported earlier this year. More than 100 cases broke out in Disneyland in one 2015 incident alone. The number of nonmedical exemptions has plateaued overall, but in some states the movement appears to be persisting. Rates of nonmedical exemptions in Texas, for example, have not only failed to plateau but are now 19 times what they were in the early 2000s.
"We are still seeing an aggressive increase in nonmedical exemptions [here in Texas]," Peter Hotez, a pediatrician at Baylor College of Medicine, told Vox, "with at least 52,000 last year, up from 45,000 the year before."
Philosophical exemptions are a bit less common, but nearly every state offers religious ones. (The paper says that 48 states and the District of Columbia offer nonmedical exemptions; since the study was conducted, California has joined Mississippi and West Virginia to become the third state to exclude nonmedical exemptions of any kind.)
"Some people with an M.D. are perfectly willing to write or sign a note, for a price," Jesse Hackell, a pediatrician and researcher who co-authored a 2016 report on vaccine hesitancy, told STAT News earlier this year.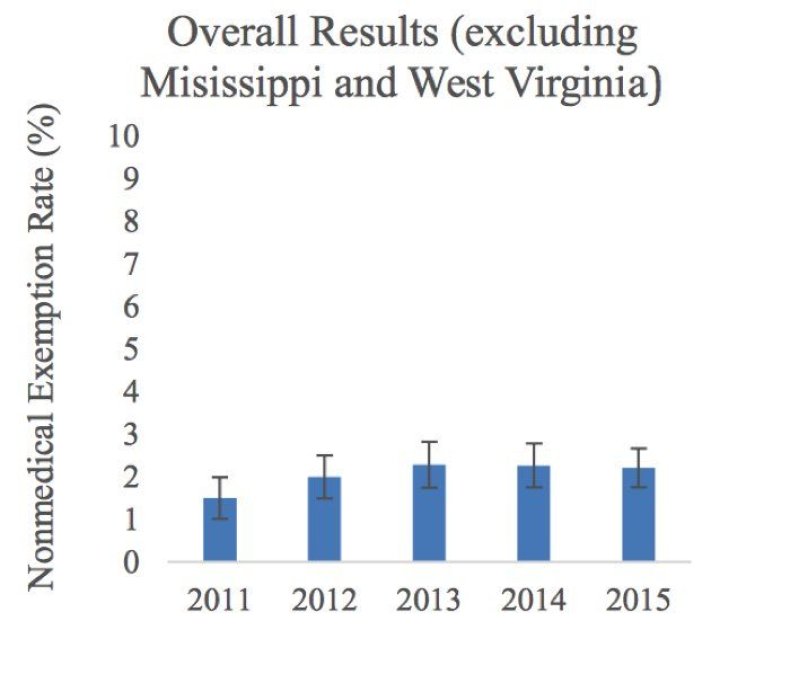 The researchers wrote that the data represents "an important shift in trend" toward fewer nonmedical exemptions. Lead author Saad Omer, a professor in global health, epidemiology, and pediatrics at Emory, told Vox that the results left him "cautiously optimistic," and that he expects the trend to carry forward.