Fact Check: Are 'Vaccine Bandits' Injecting People in Los Angeles?
A viral video about alleged "vaccine bandits" who forcefully inject people with the COVID-19 vaccine has spread online.
The Claim
A video posted on TikTok suggests that so-called "vaccine bandits" are asking people if they have had a COVID-19 vaccine and then injecting them with one if they hesitate on their answer. It has more than 5.9 million views on TikTok at the time of writing.
The Facts
A TikTok user named @graysworld shared a video describing the bandits, suggesting LA is "under attack" by them.
In the video, he says: "So apparently what these guys do is they walk up to you in the street and they ask if you're vaccinated, and if you hesitate at all they inject you with a vaccine right on the spot."
He then says that the bandits throw a "vaccine card" which notes a record of the injection, with a blank spot for personal details, while also suggesting they then leave notes to people about follow-up injections.
"Why is no one else talking about this? I need to see if people know about this in the comments," he said.
In the video, which has the caption "have meant [sic] of you run into the bandits?!???", there is supposed CCTV footage of a bandit incident. It also shows a screengrab of an article purportedly from the Los Angeles Times with the headline "'VACCINE BANDITS' take over Los Angeles Streets.'"
There is no such article published. There are also no other news reports on these so-called vaccine bandits when the phrase is searched on Google.
A comment on the video, which can be seen here, then says that there is a link to the article in the TikTok user's bio.
This takes through to a linktr.ee page which says it has a link to the vaccine bandits article. This link then goes through to a clip of Rick Astley performing Never Gonna Give You Up, an often-used internet prank known as "Rick Rolling."
This is where someone will say a link goes to one page and then it actually directs to Astley singing his 1987 hit.
In @graysworld's, it reads "welcome to ~scripted~ chaos"—another indication the video is not real.
In comments to Daily Dot, @graysworld said he does not intend to assert his videos as fact. He said: "I don't ever try to assert my videos as fact.
"Each individual video is purposely designed to 'look' and 'feel' real, all the while growing progressively more and more outlandish, which there-in-lies the joke. If the viewer fails to do any further inspection from there, it's on them if they actually believe it to be true!"
A representative for @graysworld told Newsweek: "All of Gray's videos are intended as comedic skits, nothing is serious."
Many TikTok users commented on the video as if it is real.
"Im provaccine but this is actually terrifying," one wrote. "Violent and violating."
Another wrote: "This is literally terrifying... you have no idea what they are injecting you with, if that needle is clean like omg..."
Some Twitter users also spoke about "vaccine bandits."
The Los Angeles Police Department also told Daily Dot it was unaware of reports of forced vaccine injections.
A member of the police department's public relations team confirmed to Newsweek: "We have no knowledge of such incidents."
The Ruling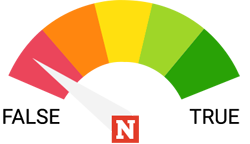 False.
FACT CHECK BY NEWSWEEK
The claims made in the video are false.
The link to the supposed article is a prank and the user has stated that it is not real.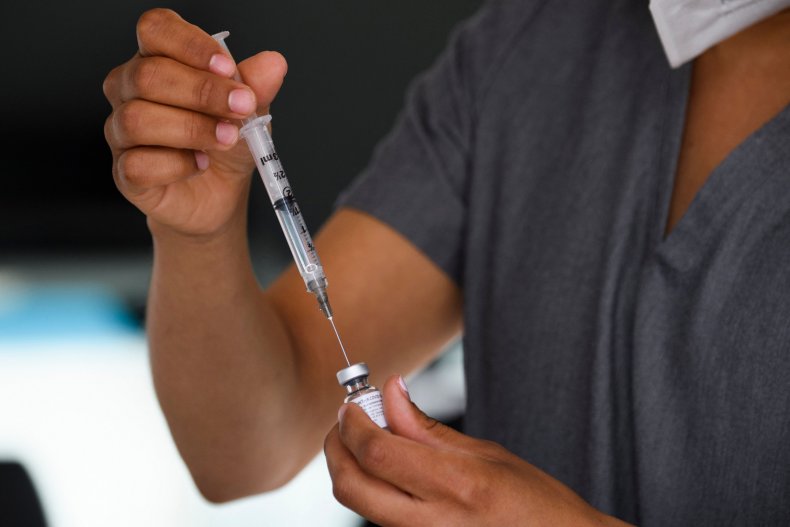 Update 08/12/2021, 6:00 a.m. ET: This article has been updated with comment from the Los Angeles Police Department and from a representative of @graysworld.