President Joe Biden's Chief of Staff Ron Klain lamented on Sunday that former President Donald Trump's administration did not have a solid vaccine distribution plan in place when leaving office.
Trump consistently downplayed the severity of the COVID-19 pandemic and readily criticized lockdown measures implemented by governors across the country, while disputing the scientific consensus that masks curb the spread of the novel virus. However, the former president put significant government resources behind the so-called Operation Warp Speed initiative to produce and distribute vaccines for the novel virus in record-breaking time. While the U.S. approved two vaccines in December—an unprecedented achievement—the rollout has been slower than promised by Trump administration officials.
"The process to distribute the vaccine, particularly outside of nursing homes and hospitals out into the community as a whole, did not really exist when we came into the White House. As every American has seen, the way in which people get vaccines is chaotic, it's very limited," Klain said during an interview with NBC News' Meet the Press.
"We've seen this factor all over the country where millions of doses have been distributed. About half of that has been given out. So the process of getting that vaccine into arms, that's the hard process. That's where we're behind as a country, and that's where we're focused in the Biden administration on getting that ramped up," he added.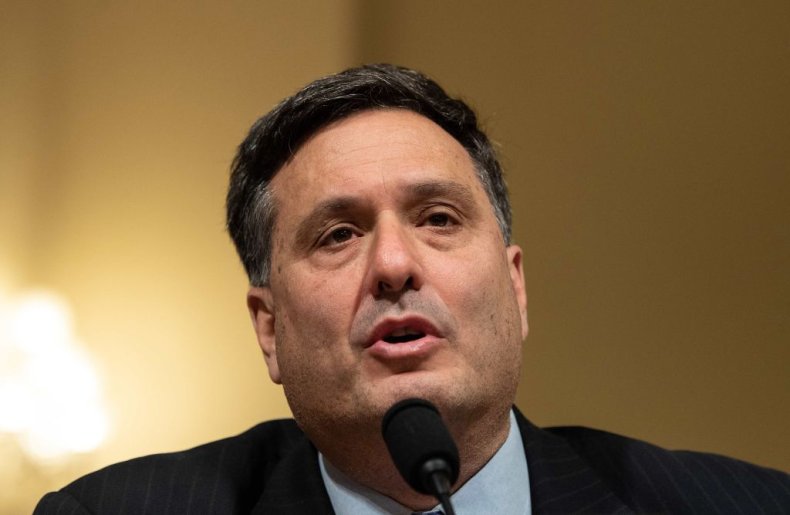 Newsweek reached out to Trump press representatives for comment, but did not immediately receive a response.
The Trump administration's response to the COVID-19 pandemic has been widely criticized. The U.S. continues to have the highest number of infections and deaths of any country in the world. Since the outbreak began in the U.S. just over a year ago, more than 25 million Americans have been infected while more than 417,000 have died.
Dr. Deborah Birx, who served as Trump's White House coronavirus response coordinator, said during an interview broadcast Sunday with CBS News' Face the Nation that some members of the administration did not even believe the pandemic was real.
"There were people who definitely believed that this was a hoax," Birx explained. She went on to say that Trump was being given bad information by some sources.
"There was parallel data streams coming into the White House that were not transparently utilized and I needed to stop that," she said.
Biden has vowed to vaccinate 100 million Americans within his first 100 days. While some public health experts have cheered the goal, others have argued it's not bold enough given the magnitude of the crisis. Klain pushed back against the criticism during his Sunday interview with Meet the Press.
"This country has never given 100 million shots in 100 days, so if we can do that, I think it would be quite an accomplishment. But obviously, we're not going to stop there. I mean, 100 million people—100 million shots—is a bold, ambitious goal, but we need to keep going after that," he said.