'Vaccine Hesitancy' Blamed For 'Alarming' Surge In Measles Cases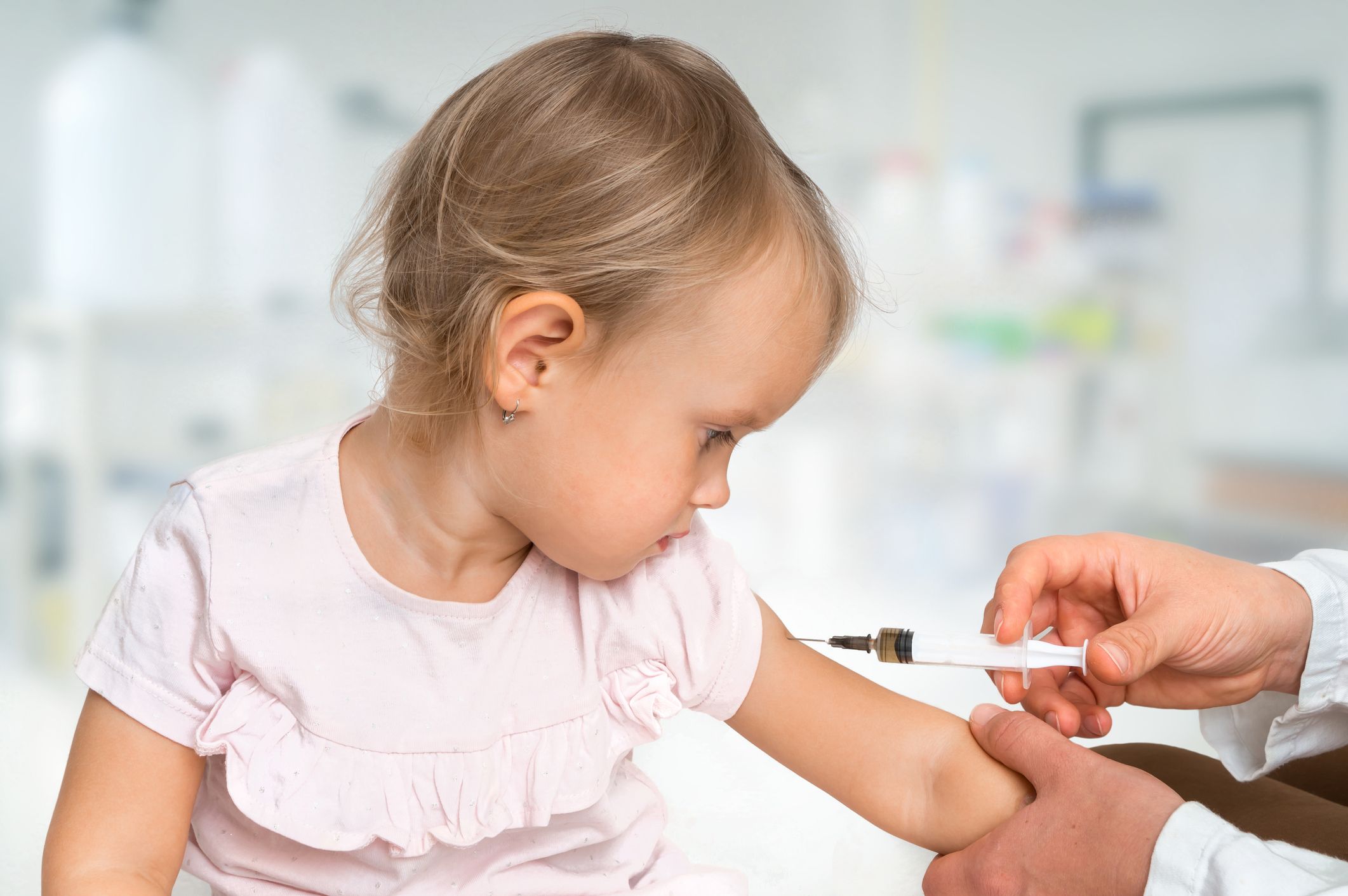 A UNICEF report has blamed the "alarming" worldwide surge in measles cases on a combination of vaccine hesitancy and complacency—warning that children are becoming infected with the disease in places where "there is simply no excuse."
In the U.S., 159 cases of measles have been confirmed in 10 states in 2019 so far, according to the Centers for Disease Control and Prevention, while there was also a threefold increase in measles cases in the US in 2018 (372 cases) compared with 2017 (120).
"This is a wake-up call. We have a safe, effective and inexpensive vaccine against a highly contagious disease—a vaccine that has saved almost a million lives every year over the last two decades," UNICEF Executive Director Henrietta H. Fore said of the report, which cited the Ukraine as having the highest increase in cases between 2017 and 2018 (30,338).
Also in the top 10 countries with the highest increase in measles cases from 2017 to 2018 were the Philippines (13,192), Brazil (10,262), Yemen (6,641) and Venezuela (4,916).
"These cases haven't happened overnight. Just as the serious outbreaks we are seeing today took hold in 2018, lack of action today will have disastrous consequences for children tomorrow."
"Almost all of these cases are preventable, and yet children are getting infected even in places where there is simply no excuse. Measles may be the disease, but, all too often, the real infection is misinformation, mistrust and complacency. We must do more to accurately inform every parent, to help us safely vaccinate every child," she added.
But Fore's warning is not palatable to everyone, with one anti-vax Texas lawmaker this week commenting that people in the U.S. are not dying of measles.
"They want to say people are dying of measles,' Texas state Representative Bill Zedler told the Texas Observer.
"Yeah, in third-world countries they're dying of measles. Today, with antibiotics and that kind of stuff, they're not dying in America," he added.
However, leaders of the House Energy and Commerce Committee acknowledged in a statement released in February that unvaccinated communities were seeing an increase in measles.
"Measles is a highly contagious, life-threatening virus that was previously eliminated in the United States thanks to the success of the measles vaccine," the committee said in February, the Hill reported.
"Unfortunately, measles cases are on the rise as a consequence of the virus's transmission among unvaccinated groups," they added.