Vaccine Mandates Spark Protests at American, Southwest Airlines
Workers at several airlines, including AmericanAirlines (AA) and Southwest Airlines (SWA), have started protesting their companies' COVID-19 vaccination mandates for workers.
Both airlines have told workers that they must be vaccinated or else face termination by November 24, before the busy holiday travel season begins. Both airlines allow employees to request religious or medical vaccine exemptions, though it's unclear how many will be granted.
Hundreds of AA workers and allies protested outside the company's Fort Worth, Texas headquarters on Thursday. The protesters told The Dallas Morning News that they are skeptical of the vaccines' effectiveness and their unreported side effects.
The U.S. Centers for Disease Control and Prevention (CDC) hasn't reported any long-term side effects from the approved COVID-19 vaccines.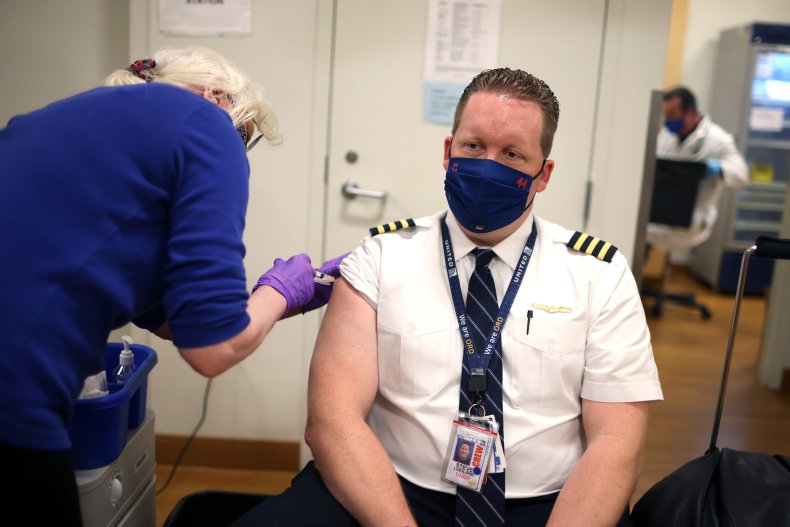 The Southwest Airlines Pilots Association (SWAPA), a union, has filed a lawsuit against SWA over its vaccine mandate, The Dallas Morning News reported. SWAPA has authorized its members to demonstrate against the mandate and strenuous working conditions during the pandemic. The union has also authorized $1 million in support of those protests, which could begin this fall, SWAPA president Casey Murray said.
A union for SWA mechanics has also issued a statement opposing the mandate on contractual grounds, the publication added.
Both companies put mandates into place to comply with federal requirements instated by Democratic President Joe Biden. Biden said that all federal contractors need to vaccinate their employees by December 4. Both airlines have contracts with the federal government.
JetBlue and Alaska Airlines have also issued recent vaccine mandates for their employees. Delta Airlines is the only major U.S. airline that hasn't yet required vaccines for all its employees.
Current Delta employees who choose not to get vaccinated must pay a $200 monthly penalty starting in November, The Atlanta Journal-Constitution reported. They must also wear face masks and take weekly COVID-19 tests. The company requires new hires to be vaccinated. On Monday, Delta said that 84 percent of its workforce has been vaccinated.
United Airlines was the first major airline to tell its workers to get vaccinated. On Monday, the company said that 99.5 percent of its workforce had been vaccinated.
In September, six United Airlines employees sued the company because the company denied their vaccine exemption requests, The Wall Street Journal reported.
The Federal Acquisition Regulatory Council, a group that advises U.S. agencies on contracts, has said that by October 8, it will issue guidance for airlines on granting exemptions, Reuters reported.
Smaller and regional airlines that sometimes fly shorter routes under major airlines' names—like Mesa, Envoy, SkyWest and CommutAir—haven't issued worker vaccine requirements. Representatives from the airlines told CNBC that they're examining the issue.
Several airline worker unions have warned that firing unvaccinated workers may worsen worker shortages and employee burnout, both which have worsened during the ongoing pandemic.
Newsweek contacted AA and SWA for comment.