New York City will require proof of coronavirus vaccination for children ages 5 to 11 to enter restaurants, gyms, theaters and other places.
Mayor Bill de Blasio announced the mandate on Monday morning, citing the new Omicron variant and ongoing Delta surge as reasons to take a new step to reduce the spread of the coronavirus. The mayor also announced a "first-in-the-nation" vaccine mandate for all private sector workers that goes into effect December 27.
"We've got Omicron as a new factor," de Blasio said on MSNBC. "We've got the colder weather, which is going to really create new challenges with the Delta variant. We've got holiday gatherings. We in New York City have decided to use a preemptive strike to really do something bold to stop the further growth of COVID and the dangers it poses to all of us."
Beginning December 14, children between 5 and 11 will have to receive their first shot to be able to eat in restaurants, use indoor fitness areas and for indoor entertainment spaces such as movie theaters, museums, arcades and other places. Just 20 percent of kids in this age group are already vaccinated, according to De Blasio's press secretary, Danielle Filson.
Adults have been required to show proof of one vaccination dose to enter such areas since the so-called "Key to NYC" program began in August. While children just need a first dose, two shots will be required for those over 12.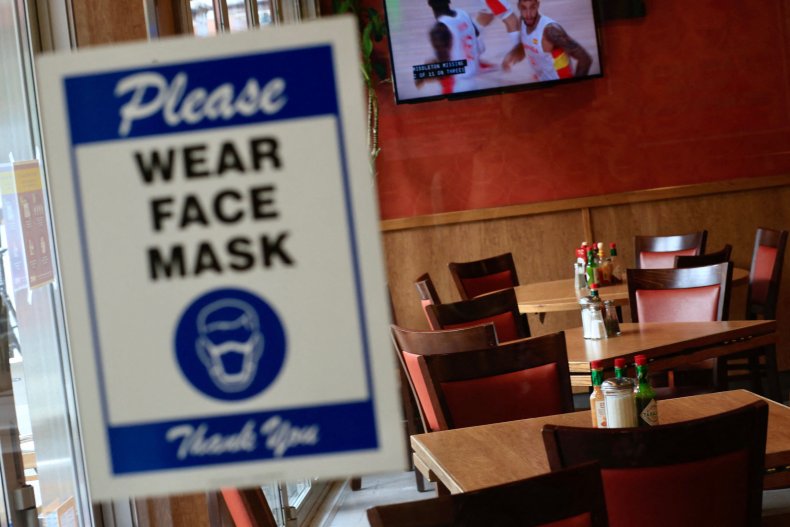 In late October, the Food and Drug Administration (FDA) authorized the emergency use of the Pfizer-BioNTech vaccine to include children ages 5 through 11. The authorization made 28 million kids eligible to be inoculated against the virus.
"As a mother and a physician, I know that parents, caregivers, school staff, and children have been waiting for today's authorization, acting FDA Commissioner Janet Woodcock said in a statement at the time. "Vaccinating younger children against COVID-19 will bring us closer to returning to a sense of normalcy."
In early November, the U.S. Centers for Disease Control and Prevention recommended COVID-19 shots for children, saying the shots will help protect them from getting the disease and reduce the risk for severe illness and hospitalization.
Since then, more than 2 million children across the country have gotten their first shot.
"We've proven that with vaccine mandates and incentives, we can beat this virus," de Blasio said Monday.
Update 12/6/21, 9:45 a.m. ET: This story was updated with more information and background.