Vaccine Rollout Mistake 'My Fault,' Operation Warp Speed Official Tells Frustrated States
As historic vaccine rollouts continue across the nation, Gustave Perna, the chief operating officer of Operation Warp Speed, said Saturday that he takes full responsibility for the rollout issues that will result in states receiving fewer doses of Pfizer's COVID-19 vaccine next week than they had been anticipating.
"I want to assure everybody, and I want to take personal responsibility for the miscommunication," Perna, an Army general, told reporters in a weekend press briefing. "I know that's not done much these days, but I am responsible."
This week, officials from more than 10 states were notified that the number of doses they'd been expecting next week during the second wave of shipments had been cut, with little explanation offered. Washington Governor Jay Inslee wrote on Twitter Thursday that the state's allocation will be cut by 40 percent, calling it "disruptive and frustrating."
California, which has had a major spike in coronavirus cases and hospitalizations, will receive 160,000 fewer vaccine doses than state officials anticipated, an almost 40 percent reduction, according to the Associated Press.
Perna said that the cuts were due to incorrect forecasts originally provided to state officials before vaccines were cleared, stating that there is a delay between "what is available and what is releasable" because of the "hundreds and thousands and millions of doses" that get reviewed. After receiving more information about the number of vaccines cleared for shipment, Perna said he had to revise the number of allocated doses to states.
"It was my fault, I gave guidance. I am the one that approved the forecast sheets. I am the one that approved the allocations," Perna told reporters. "There is no problem with the process. There is no problem with the Pfizer vaccine, there is no problem with the Moderna vaccine."
"It was a planning error and I am responsible," he added. "We're learning from it, we're trying to get better because, at the end of the day, it is about facilitating the most available vaccine doses that are releasable out to the American people."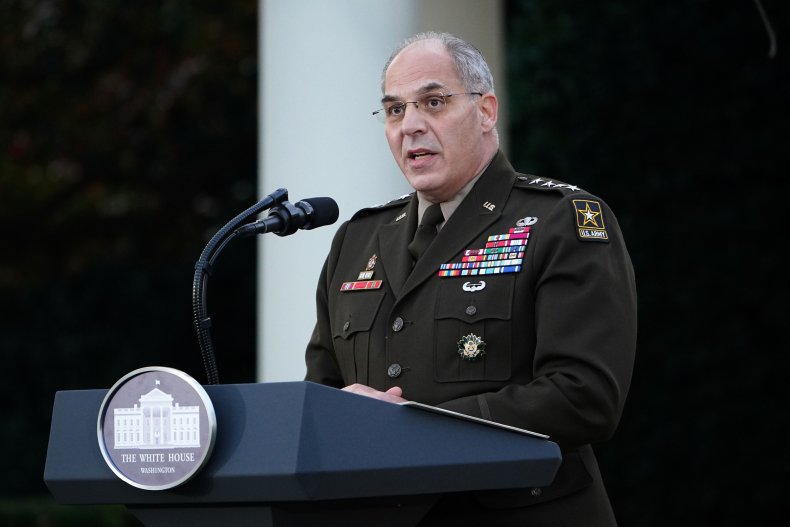 Perna apologized for the unforeseen cuts, addressing the governors and state officials directly.
"Please accept my personal apologies if this was disruptive to your decision-making," he said, noting that he would personally brief governors on Monday.
On Friday evening, the Food and Drug Administration authorized the Moderna vaccine for emergency use, meaning that more doses will likely be available nationwide as early as Monday.
Perna said that, between the Moderna and the Pfizer vaccines, roughly 7.9 million doses will be shipped next week and arrive at more than 3,700 locations in 64 jurisdictions. At the end of this month or the first week of January, the U.S. would have allocated approximately 20 million doses of coronavirus vaccines, according to Perna.
The delivery of millions of vaccine doses comes as state officials grapple with decisions on who should get the vaccine first. Many states were planning to use the second shipment of vaccines for long-term-care facilities that account for nearly 40 percent of COVID-19 deaths so far, according to The Washington Post.
"We have already learned a lot of lessons from last week in the initial rollout, and we will continue to apply those lessons as we move forward," Perna said. "I know we'll learn more this week, but I'm also confident that we will have the agility to correct ourselves and get things right so that the next time, it will go flawlessly."